BREAKING – Sevierville, TN – Late last night, we got our hands on some insider info about Smoky Mountain Knife Works National Knife Day celebration. Our source at SMKW says, "We blew it out last year, and it's going to be bigger and better this year. You don't want to miss it."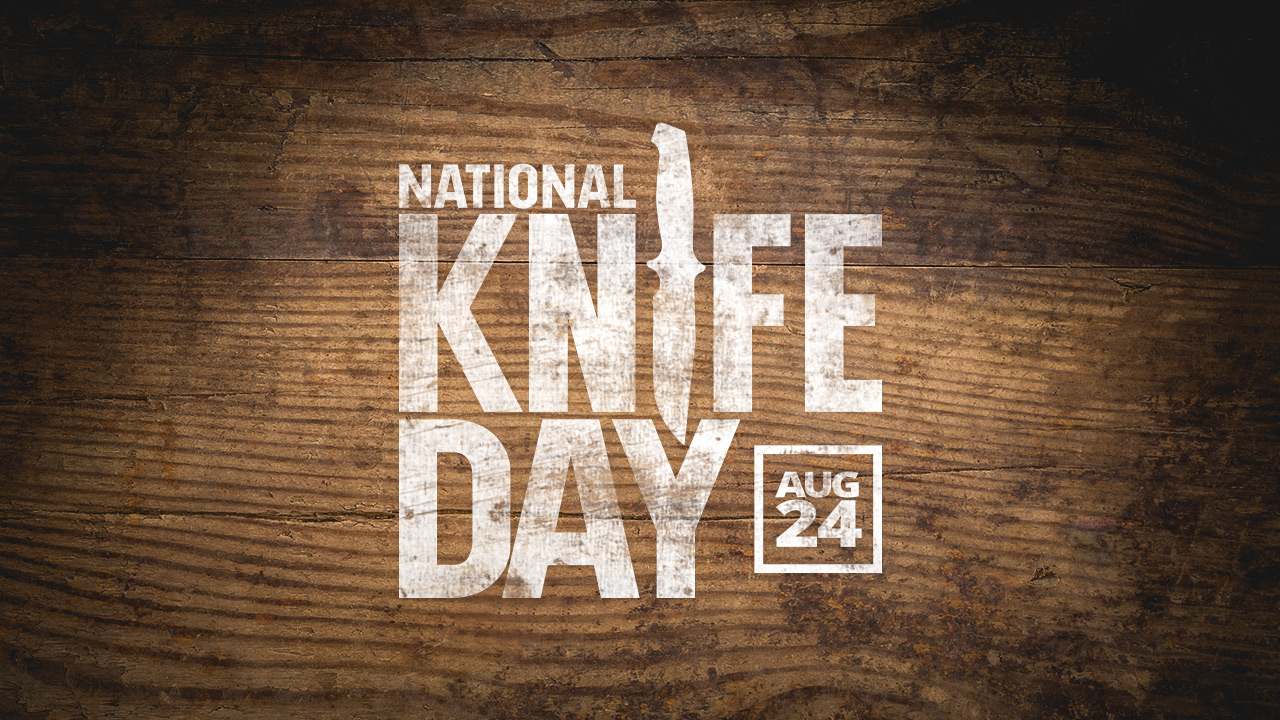 It looks like they're going all out again this year, and frankly, we think they've topped last year's event hands down. Here's the quick and dirty about what you can expect from SMKW on Thursday, August 24, 2017.
First and foremost, you'll need to follow SMKW's Facebook, Twitter or Instagram accounts. According to the information we received, that's where all specials and giveaways will be announced throughout the day. If you're not following SMKW on social media, you will not be alerted to the hourly flash sales and giveaways throughout the day.
12 Hours of Flash Sales beginning at 8am (EST) on National Knife Day
National Knife Day officially kicks off for Smoky Mountain Knife Works on Thursday at 8am when they release the first of their hourly Flash Sales for the day. Our source says each Flash Sale runs for one hour, and a new Flash Sale item appears at the top of each hour.  These sales include products from Buck, Kershaw, Benchmade, SOG, TOPS, Victorinox, Gerber, CRKT, ESEE, and Reate.  And, SMKW will expand it's standard daily Flash Sales to 16 items for the entire day.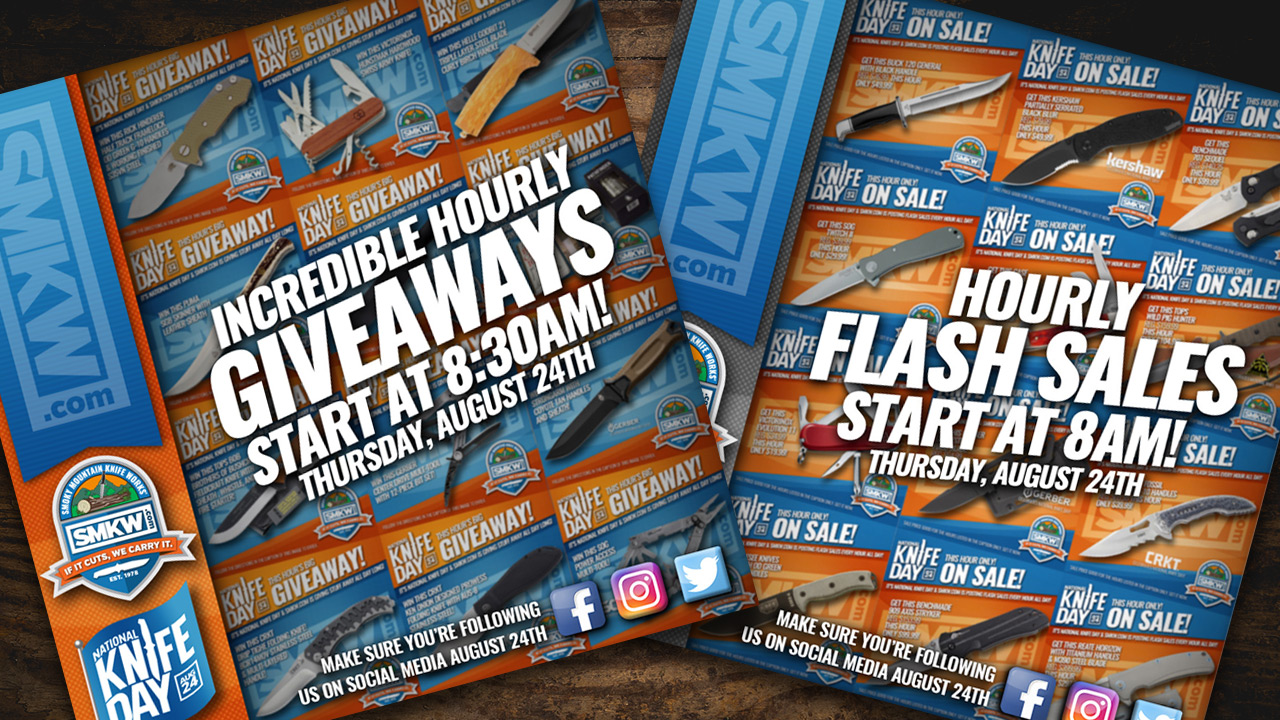 12 Hours of Giveaways beginning at 8:30am (EST) on National Knife Day
According to our source, SMKW will give away at least one product on the half-hour starting at 8:30am (EST). Again, follow SMKW on Facebook, Twitter or Instagram to see them. In total, Smoky Mountain Knife Works will give away over $2,500 worth of merchandise from top brands, including Rick Hinderer Knives, Victorinox, Cold Steel, Camillus, Helle, Puma, Ka-Bar, Pathfinder Knife Shop, Spyderco, TOPS, Gerber, CRKT, SOG, Zero Tolerance, and Case. Anyone can win and there's no purchase necessary.  We assume these giveaways will run like most of SMKW's Social Media giveaways.
Established in 1978 (almost 40 years), Smoky Mountain Knife Works (smkw.com) sells cutlery of all kinds. Its retail location in the foothills of the Great Smoky Mountains National Park attracts over 1.5 million visitors each year. Its web site boasts over 15,000 knife-related products and it mails upward of half a million catalogs every month. According to our source, "National Knife Day is our high holiday. We consider it the biggest holiday of the knife year."