Breaking News – Ucon, Idaho – TOPS has released the new TOPS Yacare 10.0. This barong-like machete is "all belly" according to TOPS. "This knife came about from inspiration that TOPS' GM Craig Powell got from trips to both Costa Rica and Colombia," TOPS says.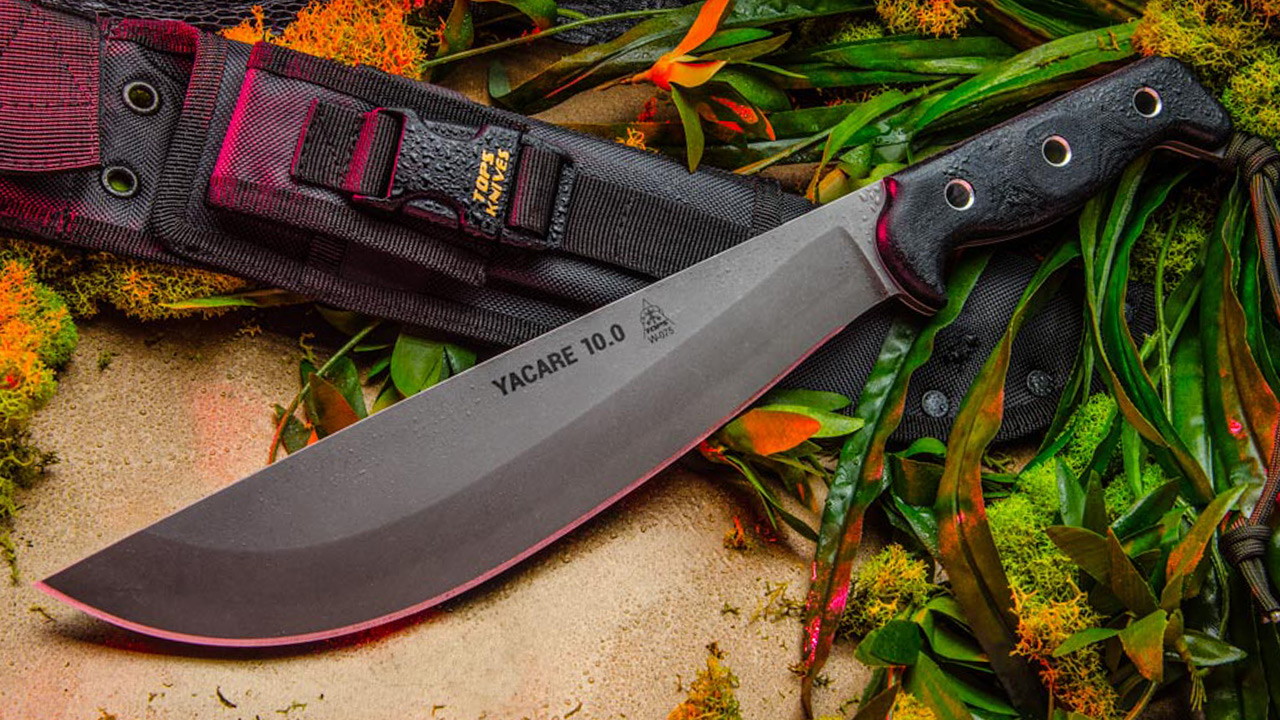 "In Costa Rica he saw locals carrying machetes with similar looks, and after his Bushcraft Global trip in Colombia, it was time to see if he could design one that he would like," TOPS tells us.
The TOPS Yacare 10.0 has a 3/16″ thick blade. That's thicker than most stock that goes into a machete, but TOPS says, "it has a high grind to keep the weight manageable and give a fine edge for chopping or slashing."
The TOPS Yacare 10.0 Details
Overall Length: 15.50"
Blade Length: 10.25"
Cutting Edge: 9.88"
Thickness: 0.19"
Steel: 1095 RC 56-58
Finish: New Tumble Finish
Handle Material: Black Canvas Micarta
Knife Weight: 17.7oz
Weight w/ Sheath: 25.4oz
Sheath Material: Ballistic Nylon
Sheath Clip: Belt Loop
Designer: Craig Powell
The TOPS Yacare 10.0 is available now at Smoky Mountain Knife Works (smkw.com) for $159.99. Click the button below to find it.