The Case Lightweight Orange Hunters series is designed for the hunt and has plenty of blade options that any hunter would be glad to have. With hunting season just around the corner, these reasonably priced knives could help you tackle the next big hunt. There are six different models in the Lightweight Orange Hunters series: the 5 1/16″ skinner, 5″ clip point, 6″ clip point, 5 1/8″ clip point, 4 1/2″ gut hook, and the 4 1/2″ drop point blade.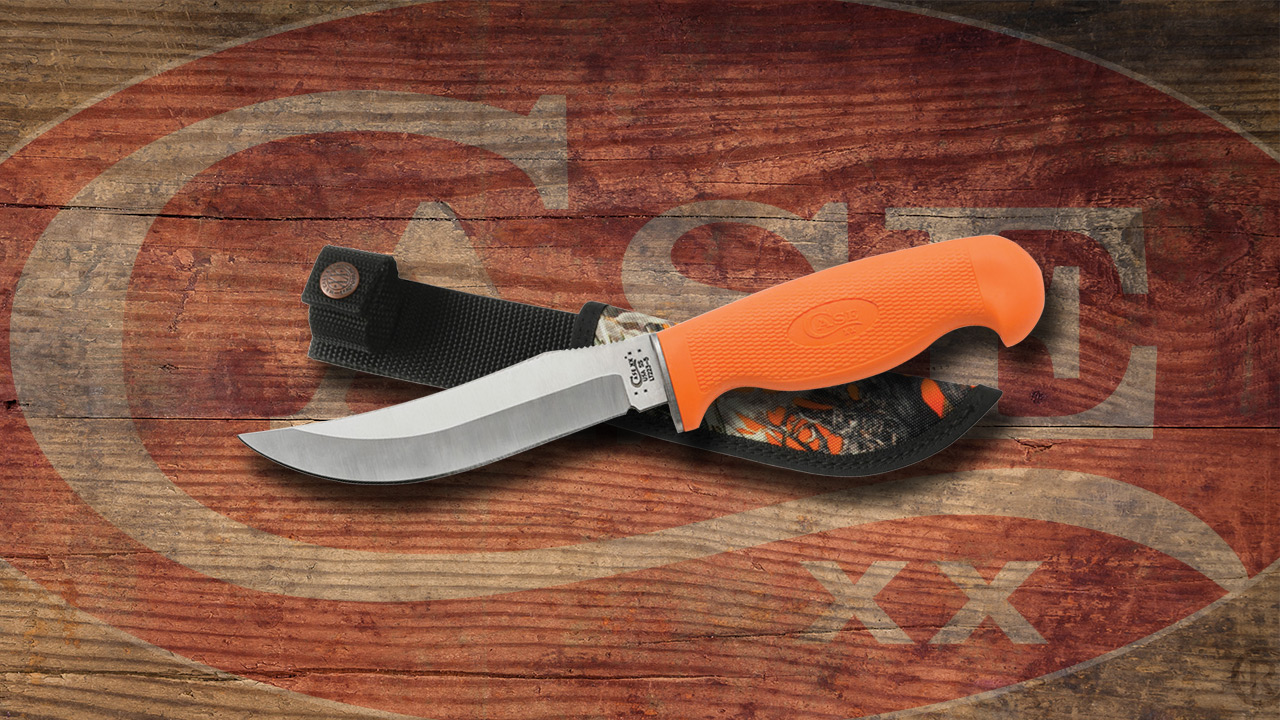 The Tru-Sharp stainless steel blades are designed to be used hard, so there's no need to be gentle with them. Tru-Sharp resists corrosion well, which makes it a great choice for the outdoors. It holds an edge fairly well, but can be difficult to sharpen without an appropriate stone.
You can't miss the bright blaze orange handle on this series. Designed to take a beating and endure the the elements in the bush, Case makes these handles from a lightweight, but incredibly durable composite material.   They mold them with an ergonomic shape and grip texturing, which helps in wet conditions.
Click on any thumbnail to launch a slide show of larger images.
The Case Lightweight Orange Hunters Details
Tru-Sharp Stainless steel blades
6 Different blade styles
Synthetic handles
TrueTimber nylon sheath included
Made in the U.S.A.
The Case Lightweight Orange Hunters series are great companions to have in the outdoors. These knives are excellent quality at a reasonable price. Depending on which type of blade you choose, they run anywhere from $43.99 up to $54.99. We found these knives at Smoky Mountain Knife Works (smkw.com). You can check out the different blades and prices by simply clicking the button below. Remember to have fun and be safe this hunting season. Stay sharp out there.