The Gerber Vital Big Game Folder provides hunters with an interchangeable blade knife system, so as long as you have backup blades in the sheath, you've got a sharp hunting knife in the field. Interchangeable blade systems are increasing in popularity with hunters, and with a $49.99 price tag, the Gerber Vital Big Game Folder retails just might be an essential part of your gear this hunting season.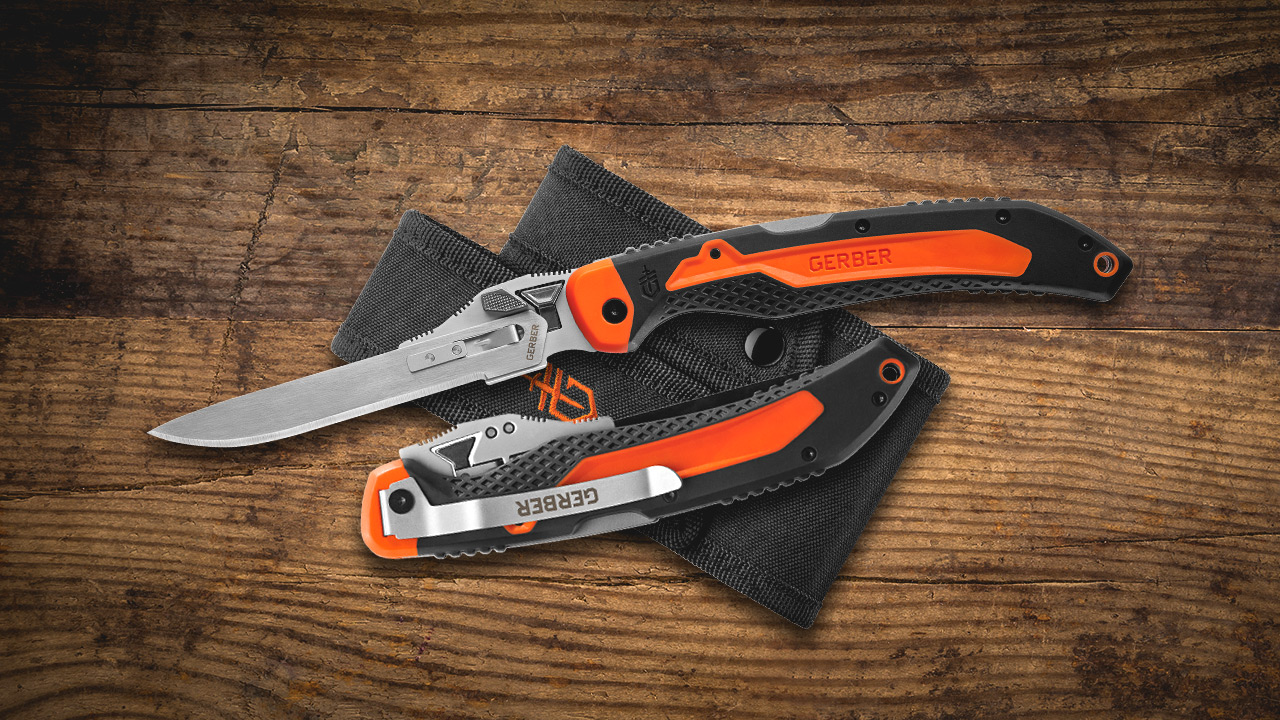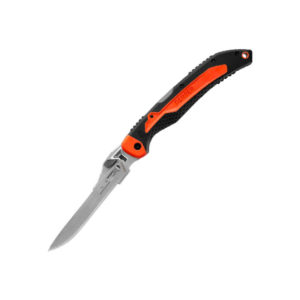 The Gerber Vital Big Game Folder features the Split Sec Tech Blade System. This system allows you to easily change out a dulled blade for a freshly sharpened blade in seconds. With a standard knife, if the blade goes dull you then pause, drag out your sharpener, clean the knife, sharpen it, and continue. That doesn't happen with an interchangeable blade system. You just swap your blades and leave the sharpening for another time.
The knife comes with five sharpened and ready to go 420J2 stainless steel blades. They have a wonderful corrosion resistance and retain their edge well.  You keep the spare bladesin a small plastic container that fits into a nylon belt sheath. If you opt to buy the spare blade kit ($19.99), you'll get a separate heavy duty blade holder that fits in your sheath.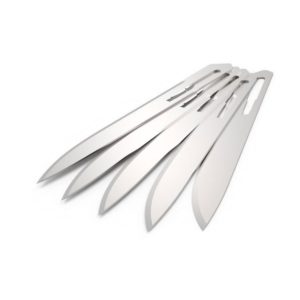 Changing blades is simple. Simply press the button at the base of the blade, and it will slide out. Take your new blade and slide it into place until you hear the lock click. The design is quick enough to be efficient, yet simple enough to be safe.
This knife has a black rubber handle with plastic inlay. The bright orange colors of the plastic make it easy to see if dropped. The handle's molded grip pattern and spine and belly jimping improve grip. For a standard lockback, this handle looks modern and complements the innovation of the interchangeable blade system itself.
The Gerber Vital Big Game Folder Details
x5 420J2 blades included
Black rubber handle with plastic inlay
Spare blade case included
Lockback design
Split Sec Tech Blade System
Spare blades available with upgraded carry case
4 15/16″ Blades
11 1/8″ Overall length
This Gerber Vital Big Game Folder could be an essential for you this hunting season. Its affordable price mixed and blade system make it as valuable as having five knives in the field. We found this knife at Smoky Mountain Knife Works (smkw.com). Click the button below to find it.

If you like this system and want to compare it to another, have a look at this:
Outdoor Edge's Razor-Lite is one hunting knife with six razor sharp blades ready to use