The Marble's Riggers Knife is the modern rendition of a traditional sailor's knife. These knives were among the most important possessions that early sailors had on the high-seas. The versatile blade and marlin spike setup made this knife useful for everything from slicing apples to adjusting rigging. Marble's did a wonderful job making a knife that looks traditional and still remains handy today.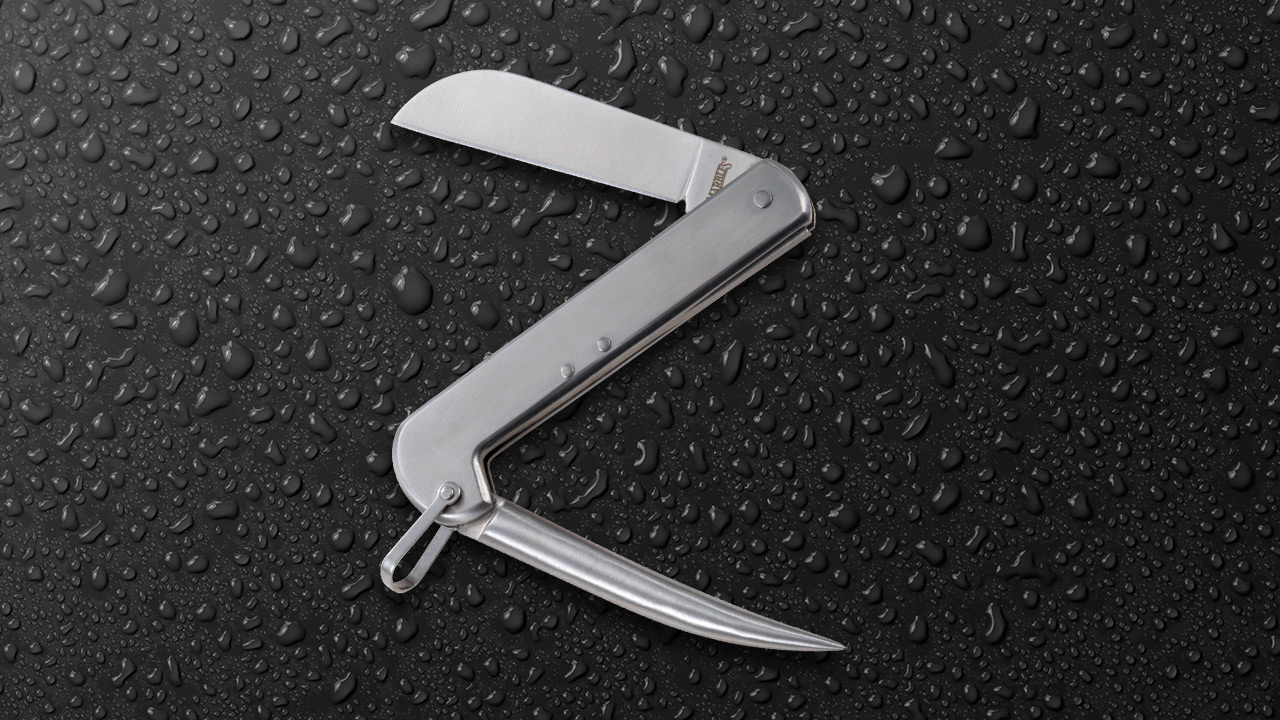 Marble's chose to outfit this knife with a 440A stainless blade. The traditional sheepsfoot pattern used on the Riggers Knife is versatile in use. The shape of the blade makes it good at chopping, while the tip is perfect for more finesse tasks. The marlin spike may look like a menacing, but what they do is actually interesting. If you've ever tried to untie a wet knot, you know that they are difficult to grip and untie. The spike can easily be inserted into a knot and used to pull the rope free. This tool made sailors lives easier and certainly more efficient.
Marble's made the handles out of polished stainless steel. This style might not be the most aesthetically pleasing, but they feature durability that can't be questioned. The Riggers Knife also includes the traditional shackle style lanyard loop. The shackle can easily be attached to a key ring, belt, wrist lanyard, pack, or even a carabiner. Its versatility is way better than your standard "in the pocket" pocketknife.
The Marble's Riggers Knife Details
440A stainless steel blade
Stainless steel handle
Sheepsfoot and Marlin Spike
3″ Blade length
4 3/8″ Closed length
Shackle lanyard ring
This style of traditional sailor's knife has been handy for years. Marble's did a fantastic job making a workhorse knife that anyone could afford. We found the Marble's Riggers Knife knife at Smoky Mountain Knife Works (smkw.com). They have it available for only $7.99 – quite a deal for a work knife in my opinion.