Knife making is a wonderful hobby, but it can take years of practice to get the steel right. One easy way around that dilemma is to buy blade blanks. A blade blank is just the steel of a knife already finished and heat-treated. With a blade blank, you can skip the forging and get right to the handle crafting and sharpening.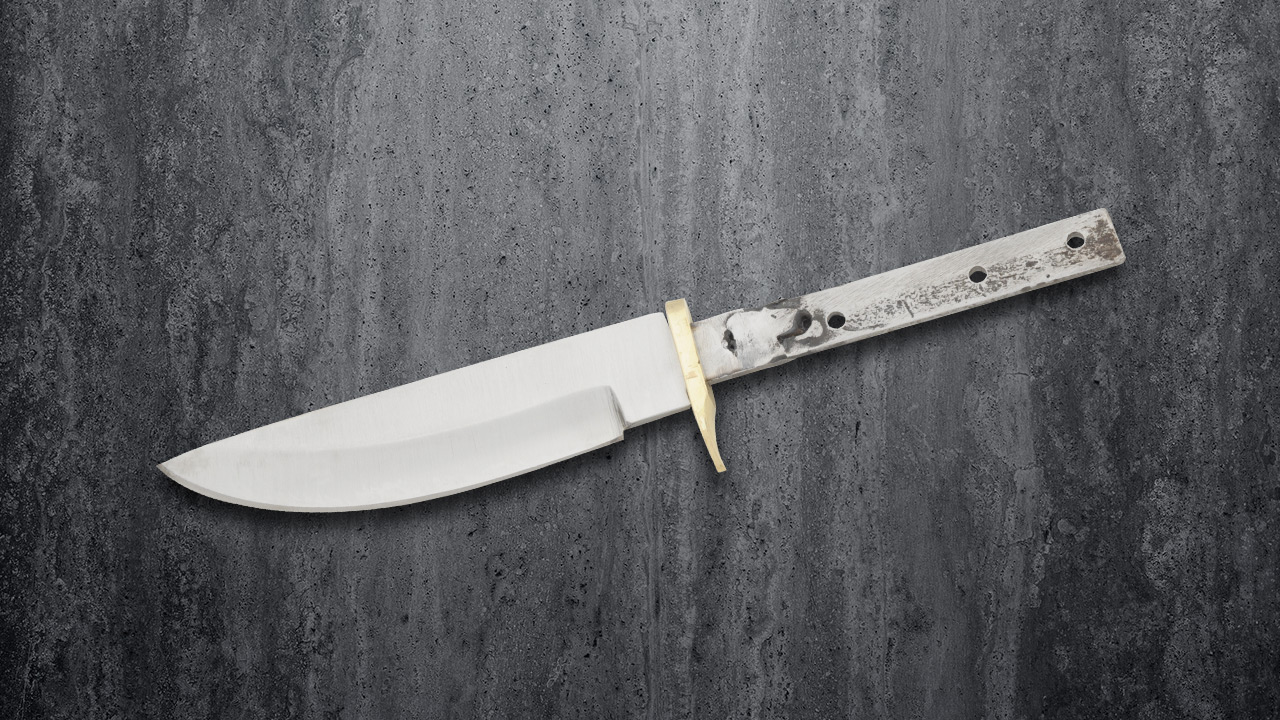 Smoky Mountain Knife Works has a great selection of blade blanks at reasonable prices. There are many options to choose from, so be sure to take a good look around their website (smkw.com). You can get these blanks as a full tang or as a push tang. The handle material you choose usually dictates which style is best for your knife.
There are eleven different styles of full tang blanks and nine styles of push tang blanks. These blanks range in size from 9 3/4″ down to 2 1/8″. They are already shaped and have slightly sharpened edges. You won't have any guesswork with the bevel and edge profile.
The blanks all have brass guards installed on them, but the manufacturer says additional securing of the guard may be required. The tangs already have pre-drilled holes for easy attachment of the handle. The holes may require some additional drilling.
Blade Blanks Details
Stainless steel blades
slightly sharpened edges
brass guards
pre-drilled holes
11 styles of full tang blanks
9 styles of push tang blanks
These blade blanks take the most difficult part of making your own knife out of the equation. The only thing you need to do is make a nice handle, pin it to the blank, and you've got a great custom knife. One of the main reasons for making your own knife is to save money and have a handle that fits you perfectly. With these blanks you can easily acquire both. They range in the price range of  only $6.99 to $10.99. We found them at Smoky Mountain Knife Works (smkw.com). Simply click the button below to check them out.