Since 1947, Smokey Bear™ has been the face of forest fire prevention. Over the years this campaign from the National Park Service has become so entrenched in our culture that young and old alike recognize Smokey Bear™. The message is clear and memorable: "Only you can prevent wildfires." Now Victorinox is tipping their hat to this icon by making the Victorinox Smokey Bear™ Series featuring his timeless message.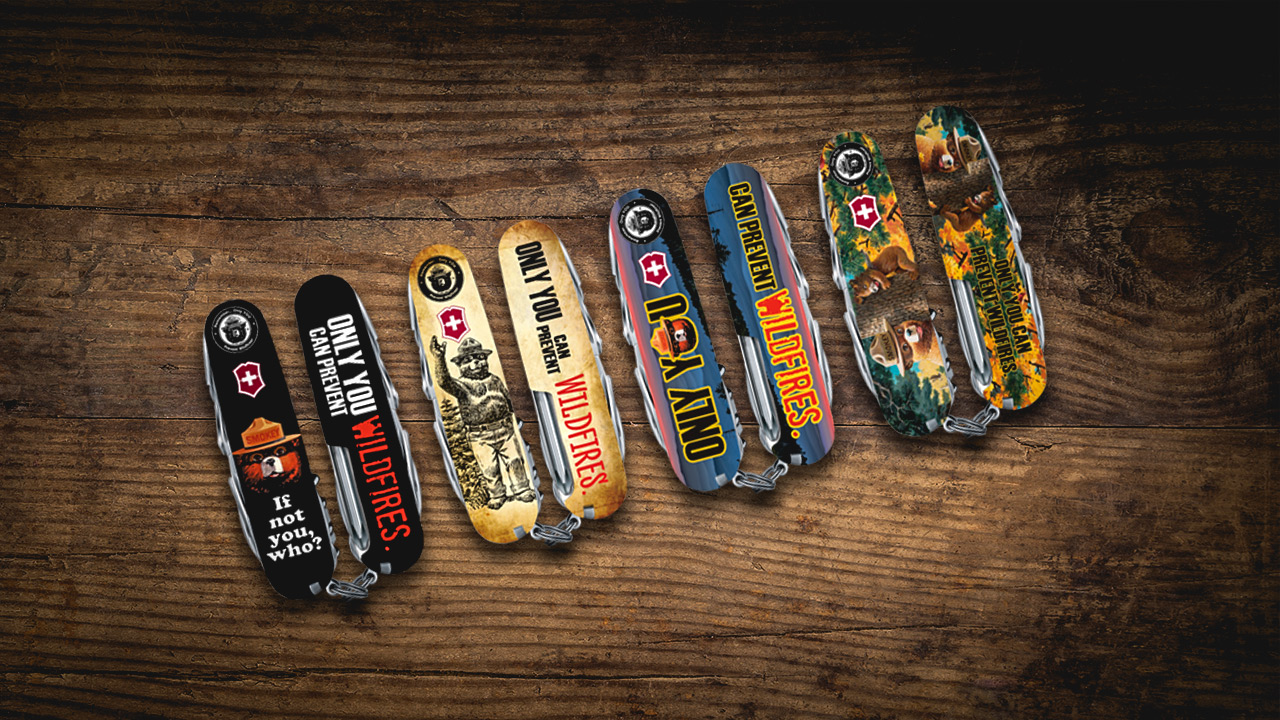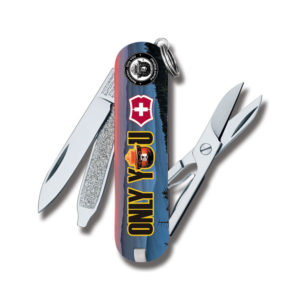 This series has four different styles of handles in both Classic SD and Tinker patterns. Each handle features art from the campaign over the years and script from various ads. The design on each handle is a small part of history that will make a wonderful addition to your collection and a certain conversation starter.
In case you forgot the difference in function between a Classic SD and a Tinker, I'll go ahead and fill you in. The Classic SD features a small blade, scissors, nail file with screwdriver tip, a toothpick, and pair of tweezers.
The Tinker model comes with a can opener/small screwdriver, bottle opener/large screwdriver/wire-stripper, reamer, a toothpick, and tweezers.
The
Victorinox Smokey Bear™ Series

Details
Four Exclusive handle designs
Inox Stainless steel blades
Two Popular patterns, The Classic SD and Tinker
Made in Switzerland
Overall, We love the Victorinox Smokey Bear™ Series. They are both practical and nostalgic for users of all ages. These models are difficult to come by because they are exclusive to Smoky Mountain Knife Works (smkw.com). They are retailing the Classic SD for $19.99 and the Tinker for $24.99. These knives will go quick from the supply and demand aspect of an exclusive, so click the link below to check them out before they're gone.