Case is now offering a series of Case PVD Coated Vintage Bone pocketknives. According to Surface Solutions, Inc., "Physical Vapor Deposition (PVD) coatings are extremely hard and inert. When applied to a tool, PVD coatings provide hard, wear resistant surfaces that don't interact with the materials they contact. This reduces friction and greatly prolongs tool life." In fact, Surface Solutions writes that you can "Use PVD coatings to get up to 10 times the tool life, compared to an uncoated tool."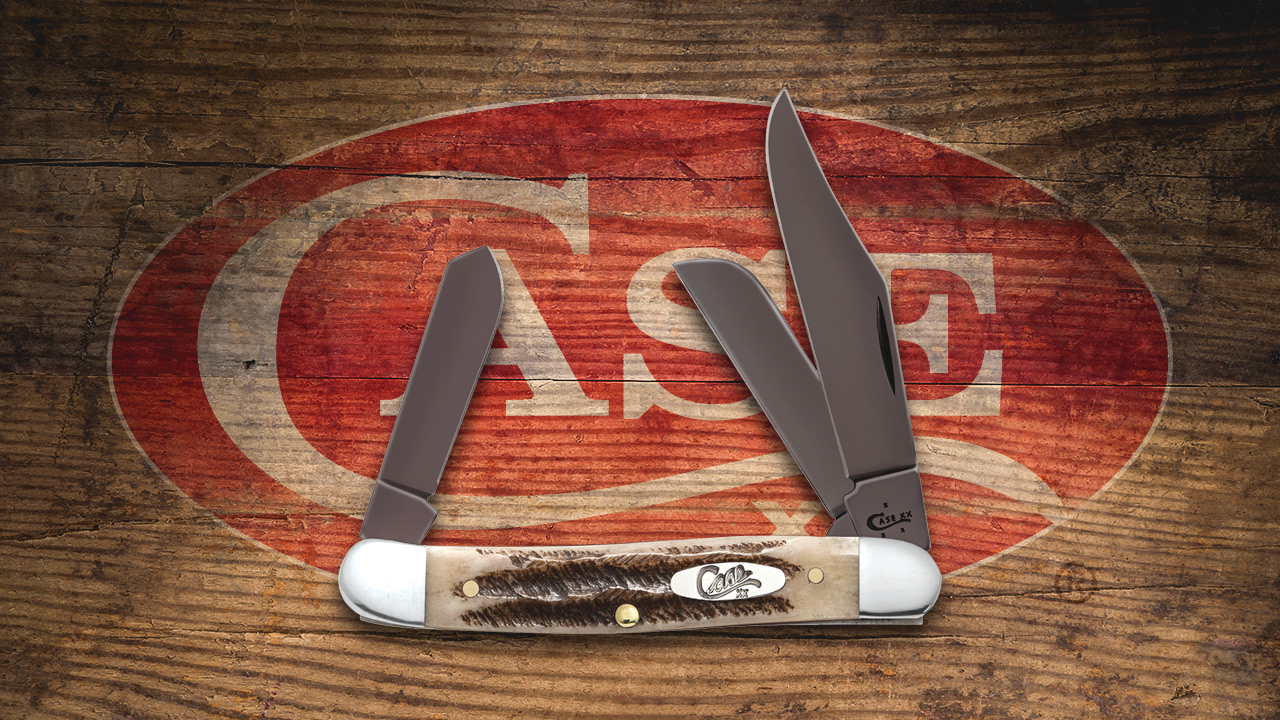 While we don't know the source of Case's PVD coating, we do know that PVD coated blades provide real protection against the elements. The environmentally friendly coating on each blade protects against corrosion and oxidation and allows for easy clean up.
This new Case series features vintage bone handles, brass pins and liners, and nickel silver bolsters and shields. Case offers six patterns in this new series, including the Mini-Copperlock, Sod Buster Jr., Tear Drop, Trapper, Stockman, and Trapperlock patterns. Prices range from $77.99 for the Sod Buster Jr. to $114.99 for the Trapperlock.
The Case PVD Coated Details
Tru-sharp PVD Coated Stainless Steel Blades
Brass pins and liners
Nickel Silver Bolsters and Shields
Genuine Bone Handles
Click on any small image below to launch a slide show of larger images.
If you want to learn more or purchase a knife from the Case PVD Coated Vintage Bone series, they're available now at Smoky Mountain Knife Works (smkw.com). Simply Click the button below to see them all.