The CRKT Ruger Muzzle-Brake is a strong multipurpose fixed blade knife designed by renowned knife designer, Ken Onion. It's perfect for use as a chopper, camp knife, or even for processing game in a hurry.  This knife is part of a collaboration series between CRKT and American gun manufacturer, Ruger. The Muzzle-Brake is a fantastic tool that is certainly worth considering for your outdoor adventures.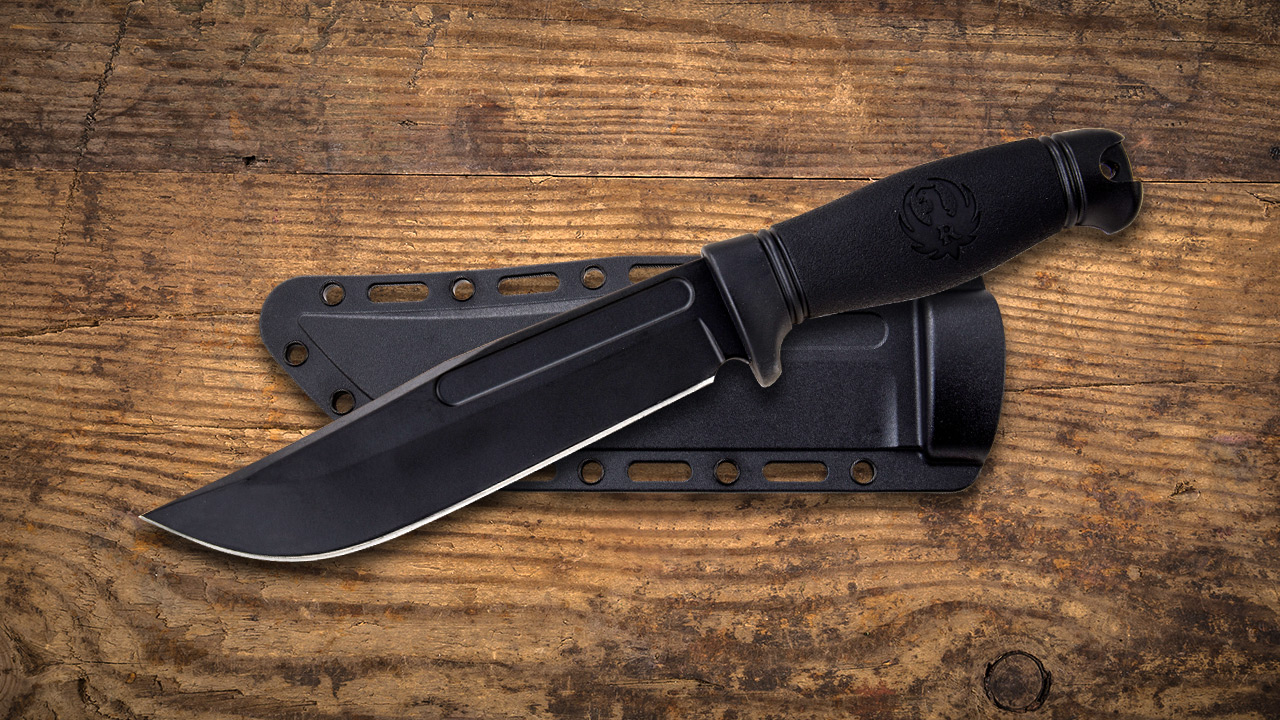 The Muzzle-Brake features a heavy duty 8Cr13MoV stainless steel blade. Its design features a blood groove that makes it ideal for use as a hunting knife. The stout full tang design also makes it perfect for use as a chopper around camp. You don't even have to worry about using it in wet conditions since it features a protective black coating.
The glass filled nylon handle features a sure grip surface that matches the Ruger American Rifle® stock texture. It even features Ruger eagles embossed into both sides of the grip. It isn't the most elaborate handle out there, but it is durable and fairly lightweight.
The Muzzle-Brake comes with a sheath that's every bit as versatile as the knife itself. It's also made of durable glass filled nylon with molded in eyelets. These allow the knife to be easily mounted to any type of gear on the market with just some basic paracord. If that's not enough, CRKT also includes a multi-position clip that allows for vertical or horizontal mounting to a belt. This versatile setup ensures that the Muzzle-Brake can find a home anywhere on your rig.
The CRKT Ruger Muzzle-Brake Details
8Cr13MoV Stainless steel blade
Glass Filled Nylon handle
Ruger American Rifle® stock grip texture
Full Tang design
Glass Filled Nylon sheath
Multi Position clip
7″ Clip Point
12″ Overall length
Made in the U.S.A.
The CRKT Ruger Muzzle-Brake is certainly a versatile fixed blade. Ken Onion did a fantastic job designing a knife that can accomplish anything you put in front of it. Smoky Mountain Knife Works (smkw.com) currently has it available for $69.99 You can find this fantastic deal by simply clicking the link below.