Smoky Mountain Knife Works is now offering the CRKT Obake at an unbelievable price of $19.99. That's $40 less than the $59.99 MSRP. If you're looking for a great EDC, tactical stocking stuffer, the Obake might be the right knife at the right price this holiday season.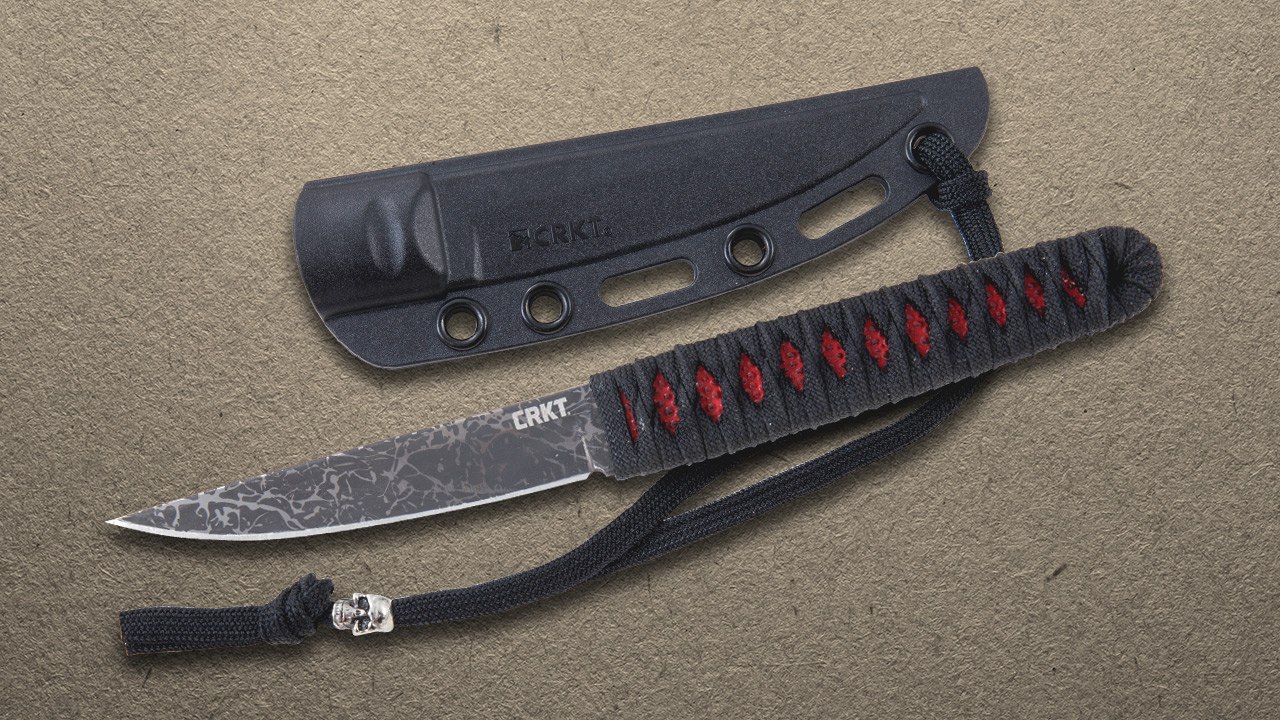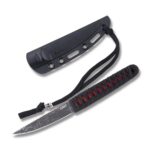 The 7.6″ fixed blade Obake features a 3.64″ 8Cr14MoV steel blade with a gorgeous etched Titanium-Nitride finish. Lucas Burnley designed the original Obake and CRKT tells us that, "the Obake™ is an artful combination of a classical knife style built with modern-day materials and techniques. It's another example of Burnley's belief that knives are a personal expression of independence. And this one makes a statement when you bring it out for action."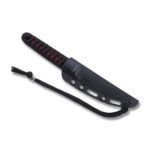 "A throwback to a classic Japanese Kwaiken design, it features a full tang fixed blade with a unique gray titanium nitride finish that's acid-etched to give each knife a distinct look. It's like he made the blade exclusively for you to throw down when the need for utility comes up," CRKT says.
The Obake features a strong kydex sheath with a unique carry option. "A paracord lanyard on the sheath is designed to attach to your belt loop and keep the sheath in place when you deploy the knife. A skull bead adds a not-so-subtle accent to the paracord lanyard," says CRKT. Have a look at the video below. Deployment and carry are rather unique with the Obake, and the system really seems to work.
The CRKT Obake Details
Blade Length: 3.64″ (92.46 mm)
Edge: Plain
Steel: 8Cr14MoV
Finish: Titanium Nitride w/Etch Pattern
Thickness: 0.13″ (3.3 mm)
Weight: 2.4 oz
Handle: Cord-Wrapped Handle
Style: Fixed Blade Knife w/Sheath
Sheath Material: Glass Reinforced Nylon
Overall Length: 7.63″ (193.8 mm)
The price on this CRKT Obake is just unheard of. If we had to guess, it's probably a closeout SMKW got its hands on, and those never last long. You can get your hands on one for only $19.99 by clicking the button below.