The AL MAR SERE 2000 is one EDC knife that's ready for anything. A traditional combat knife design that can easily fit in your pocket. AL MAR made this knife out of some of the best materials available, and it's incredibly capable for its size. If you're looking for an EDC knife built tough, check out the AL MAR SERE 2000.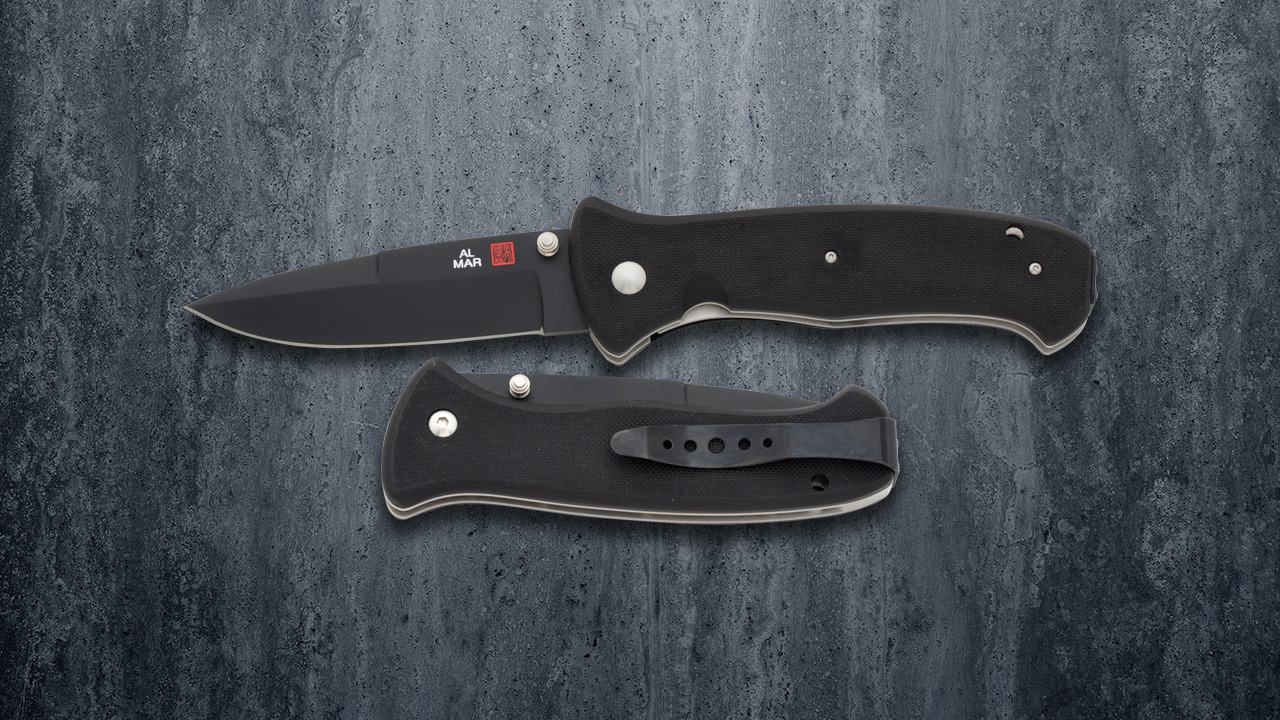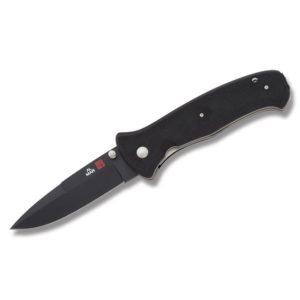 The SERE 2000 features a 3 5/8″ clip point blade. The blade has a false edge on the spine to help it penetrate while stabbing. That paired with the long, traditional edge makes this knife good at a wide array of tasks. AL MAR makes the blade from quality VG-10 stainless steel. It has a black coated finish to help protect it from the elements. It's perfect for use in the office and outdoors alike.
AL MAR makes the handles out of G-10. The design is rather minimalist, but the shape has been machined to be ergonomic. The shape assists with firm grip when used in wet or muddy conditions. The handle features a standard pocket clip and lanyard hole for different ways to carry and secure the knife. This knife has polished stainless steel liners that include the linerlocking mechanism.
The AL MAR SERE 2000 Details
VG-10 Stainless steel blade
G-10 Handles
Pocket clip and lanyard hole
Linerlock mechanism
3 5/8″ Blade length
4 3/4″ Closed length
Made in Japan
Overall, the AL MAR SERE 2000 is an EDC that can accomplish anything. Between its premium blade steel and durable handle, it's easy to see why AL MAR knives are respected. We found this knife online for $249.99, you can find it by clicking the link below.