The Camillus CK-9, a Camillus and TOPS collaboration features TOPS toughness combined with Camillus style. For those who love the Camillus brand and are looking for a rugged TOPS-like knife, the CK-9 might be the knife for you.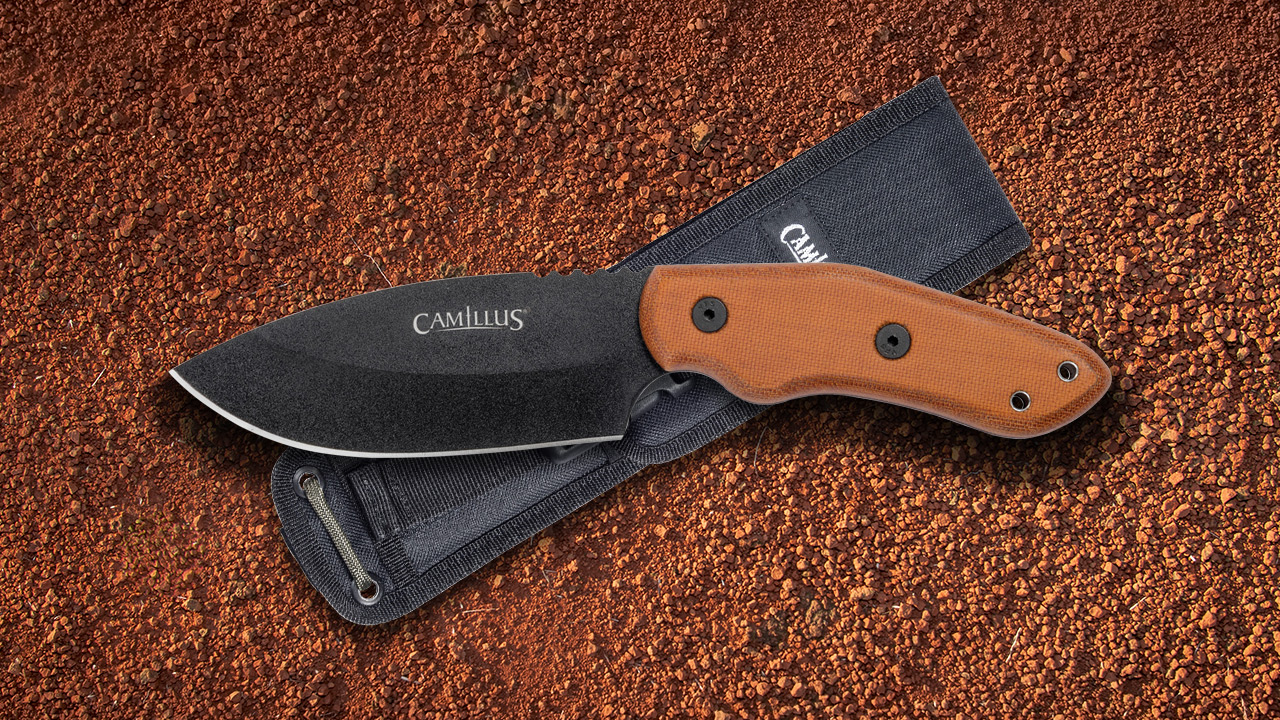 The CK-9's blade features TOPS popular 1095 carbon steel. A black traction coating helps protect the carbon steel blade from moisture and corrosion, and the traditional drop point pattern has a generous finger choil and thumb ridge on the spine. The choil and ridges really allow you to get a firm grip on the CK-9 when you need to make precise cuts.
The CK-9 features durable brown canvas micarta handles. The micarta is secured to the full tang by reinforced double rivets, and Camillus even provides double lanyard holes at the base to secure the knife or to possibly lash it as a spear.
The CK-9 comes in a quality ballistic nylon sheath. This sheath features adjustable straps and a small section of paracord. The Paracord and strap system really allows you to easily mount it however you like. TOPS was even kind enough to throw in one of their survival whistles that come standard with their knives.
The Camillus CK-9 Details
1095 Carbon steel blade
Black Traction coating
Brown Canvas Micarta handles
Ballistic nylon sheath included
Survival whistle included
Made in the U.S.A.
The Camillus CK-9 is one of the highest quality knives in the Camillus lineup. TOPS production and Camillus style goes together like peanut butter and jelly, and we couldn't be happier with this knife. You can find this knife at smkw.com for $124.99. Simply click the button below to check out that deal.