To call the ESEE Knives Expat Cleaver a serious camp tool is an understatement. It's a 1.5-pound, 'mohunkin' slab of carbon steel, and it's ESEE's first collaboration with ESEE Forums member known as Expat.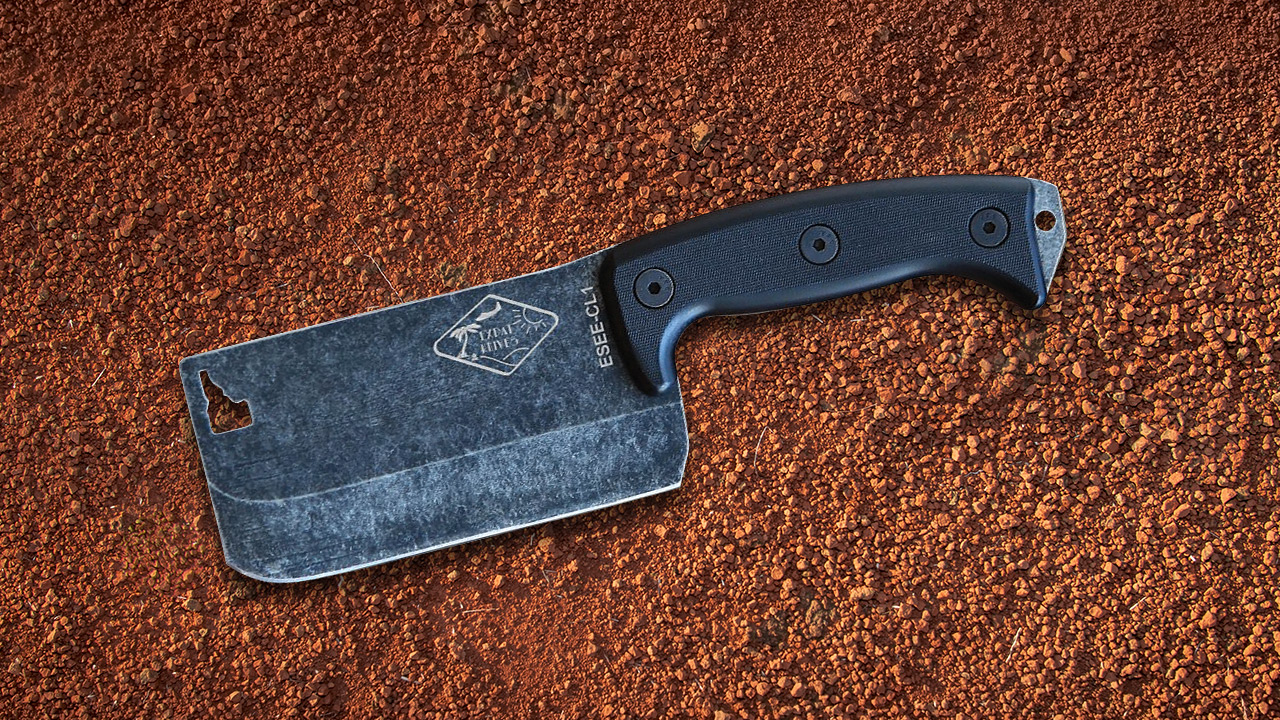 According to ESEE, Expat is a real person. ESEE tells us, he's "a trainer, adventurer, world traveler and a lot of other things mixed in between. While working in some of the more sketchy corners of South America, Expat contacted ESEE in the search for high-quality, worst case scenario jungle survival training. Thus began a close association that has lasted for over 15 years. Expat has logged thousands of miles throughout the third world, sometimes with the ESEE team, but always with ESEE products. From armored motorcades in Colombia and trekking in the Himalayas, to earthquakes in El Salvador and hunting in the Balkans, ESEE knives have been a constant companion. He has been a student, a translator, and an instructor for Randall's Adventure Training. Throughout his time overseas, he has developed some unique insights on tools and adventures and is currently working with ESEE to bring these designs and experiences to others."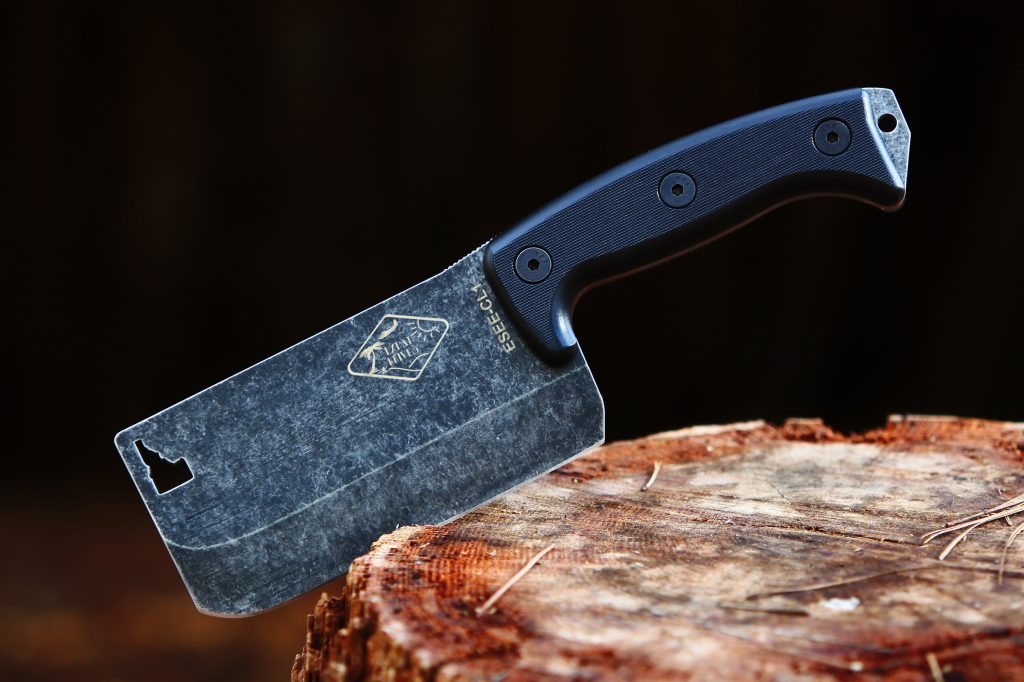 The ESEE Expat Cleaver is the first collaboration between Expat and ESEE. More are expected. We think the Expat Cleaver, however, is more than enough. At a pound-and-a-half  and nearly a foot long, it can really handle almost any task in camp, from batoning kindling to literally chopping through bone. The Expat Cleaver features 3/16″ thick, full tang, 1095 carbon steel construction with a black oxide finish. The lanyard hole at the end of the tang can allow you to really strap it on during heavy use. Unlike most standard meat cleavers, the Expat Cleaver has rounded edges at each end of the blade which make its use more functional than most kitchen cleavers.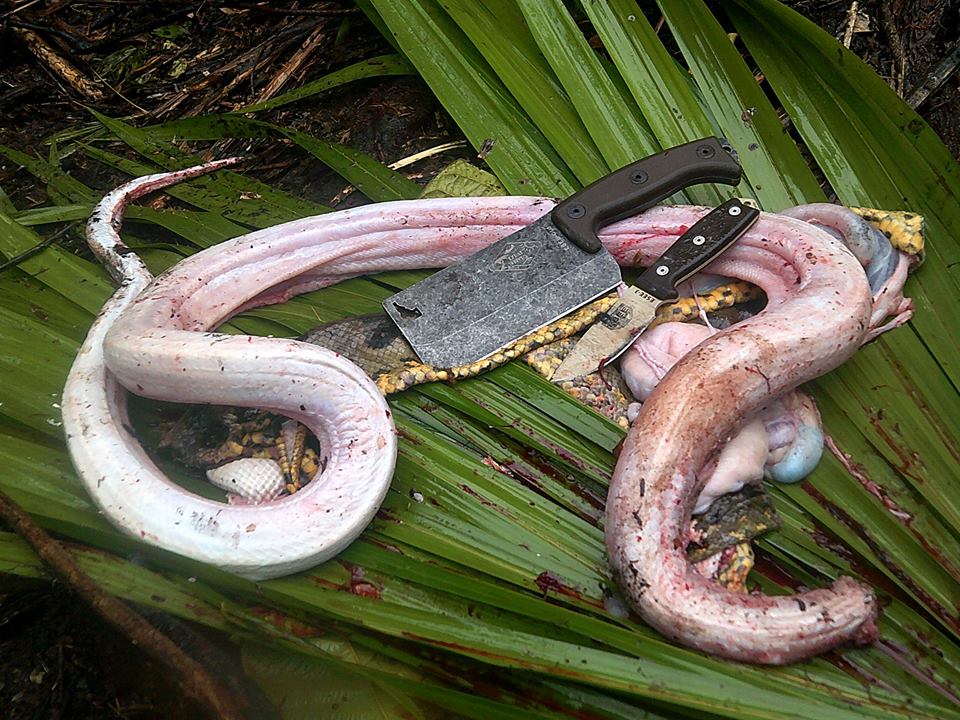 The ESEE Knives Expat Cleaver Details
Overall Lenght: 11.5″
Maximum Width: 3.25″
Thickness: 3/16″
Weight: 25.5 Ounces
Steel: 1095 Carbon Steel
Finish: Tumbled Black Oxide
Handles: Black G10 with Triple Rivets
100% No-Questions-Asked Lifetime Warranty
Sheath: Impact Resistant Molded Sheath with Clip Plate
The ESEE Knives Expat Cleaver is another worthy addition to the camp site from ESEE. You can find it online for $144.99 right now. Simply click the link below to see it.