The Rough Rider Electrician's Knife makes a good, inexpensive working man's EDC. It features a traditional look with a set of modern tools, and works well for those who don't like the modern appearance of a multi-tool but love the function.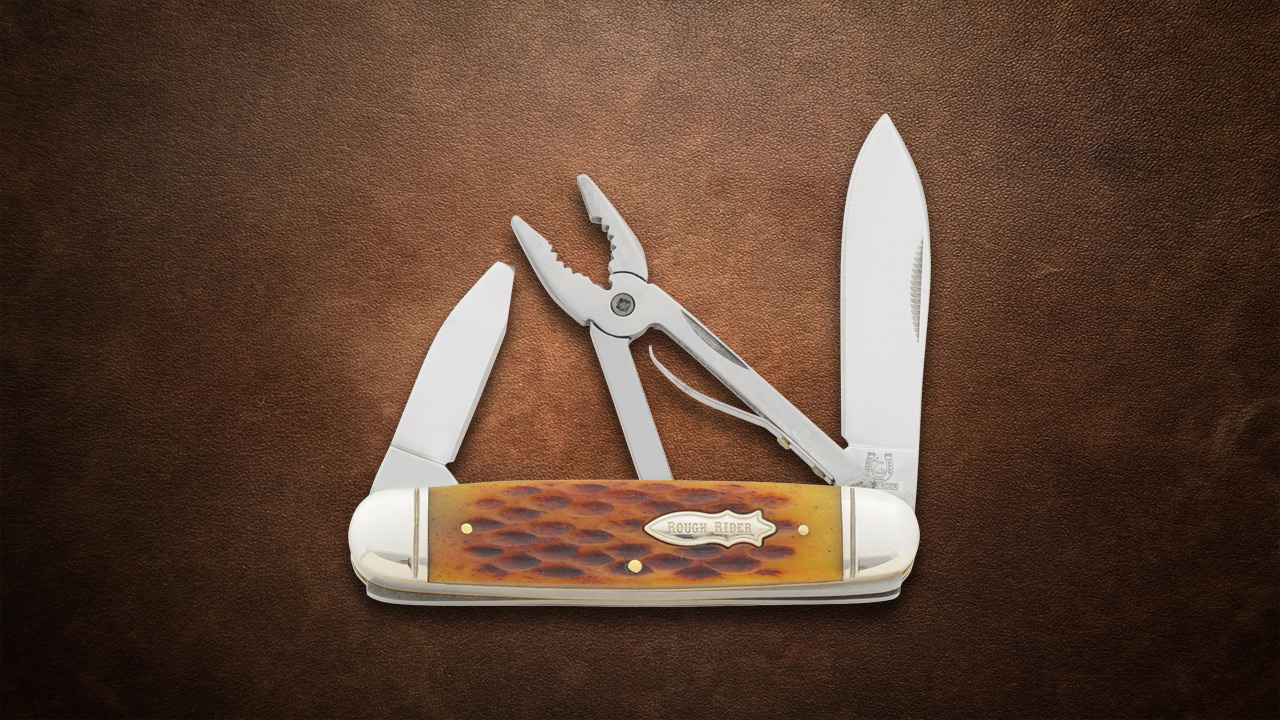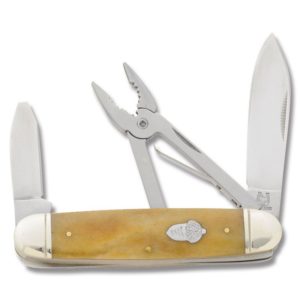 The Rough Rider Electrician's Knife features 440A stainless blades and tools, including a spear point blade, pliers, wire cutter, wire stripper, and a flat head screwdriver. At just 3 5/8″ closed, it packs a lot of features without taking up too much pocket space.
At first glance this knife doesn't appear to be anything more than a classic stockman with tobacco smooth bone or amber jigged bone handles with nickel silver bolsters and shields. You'd never notice it was a multi-tool, unless you opened it.
The Rough Rider Electrician's Knife Details
440A stainless blade and tools
Features: Spear point blade, Pliers, Wire cutters, Wire stripper, and Screwdriver.
Tobacco Smooth Bone or Amber Jigged Bone handles
Nickel Silver Accents
Rough Rider Acorn shield
2 3/4″ blade length
3 5/8″ closed length
The Rough Rider Electrician's Knife is certainly a feature-packed knife with a traditional appearance. This knife is perfect for people who like modern function while maintaining a classic look. We found this knife for $9.99 at SMKW.com. To find this deal, you can simply click the button below.