The Smith and Wesson SWF606FCP is an efficient way to defend yourself. Its design is similar to most other daggers on the market but with a few added upgrades. If you're looking for a defense knife or a good backup to your EDC, The Smith and Wesson SWF606FCP is a great option.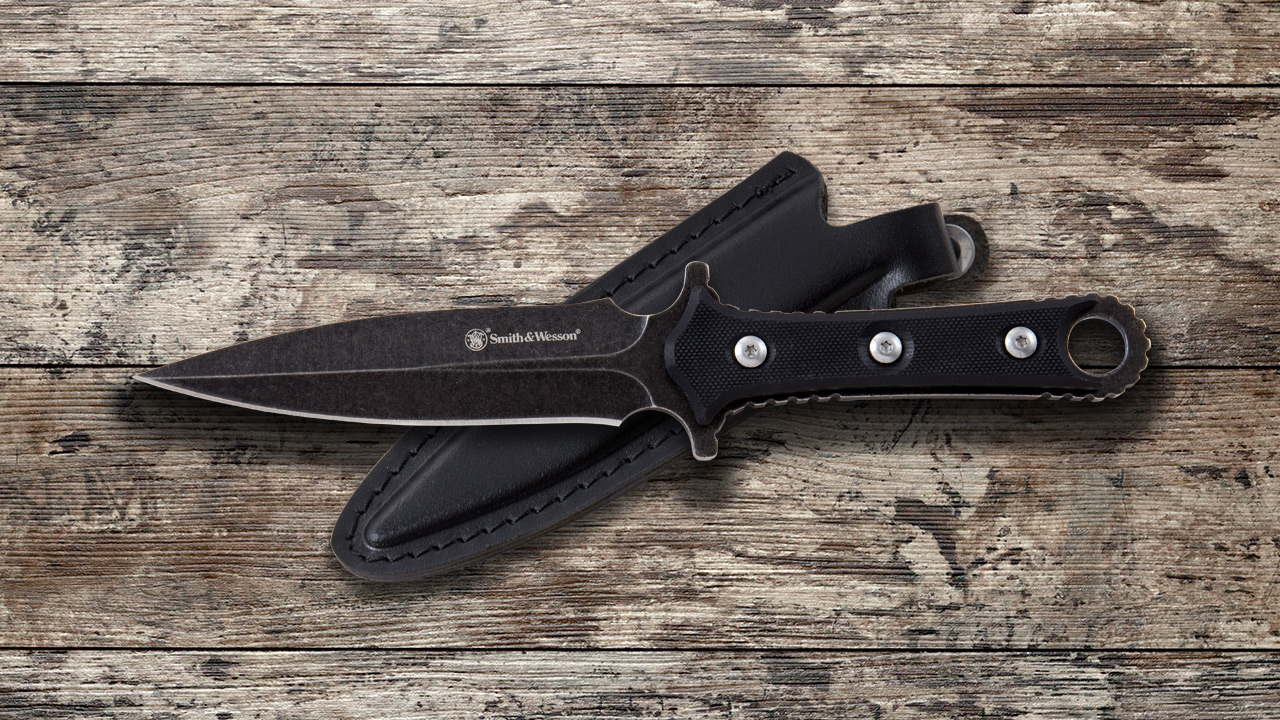 This dagger's stonewash coated 8Cr13MoV stainless blade is not only attractive, it's also practical. It reduces glare from the blade. The blade is a false edge spear point design which is perfect for beginners. You can easily operate and practice with this knife without fear of accidental cuts from a sharpened spine.
The handles are TPE (Thermoplastic Elastomer). TPE is a composite of different polymers which have the positive characteristics of plastic and rubber. The handles are firmly mounted to a full tang which includes a versatile finger hole. The shape of the handles are symmetrical which makes it perfect for left or right handed users, and the SWF606FCP includes a black leather sheath.
The Smith and Wesson SWF606FCP Details
8Cr13MoV stainless blade
Spear point shape with false edge
Black TPE handles
Full tang design
Leather sheath included
4 5/16″ Blade length
8 5/8″ Overall length
Overall, The Smith and Wesson SWF606FCP is a versatile knife that's great for self defense. For under $30, you can have a blade that's easily concealed and very effective in multiple roles. We found this knife for $29.99 at smkw.com, you can find it by clicking the button below.