Need a small pry bar and don't want to use your expensive knife? That's where the Boker Plus Wilson Tactical COP Tool comes in. This tool covers an entire range of tasks from daily carry to on duty use. Boker Plus and Wilson Tactical have collaborated to make this tool available and affordable. The Tactical COP Tool can be used as a pry bar, chisel, belt cutter, scraper or multi-functional knife – all of that in a 6″ tool. Who says size matters?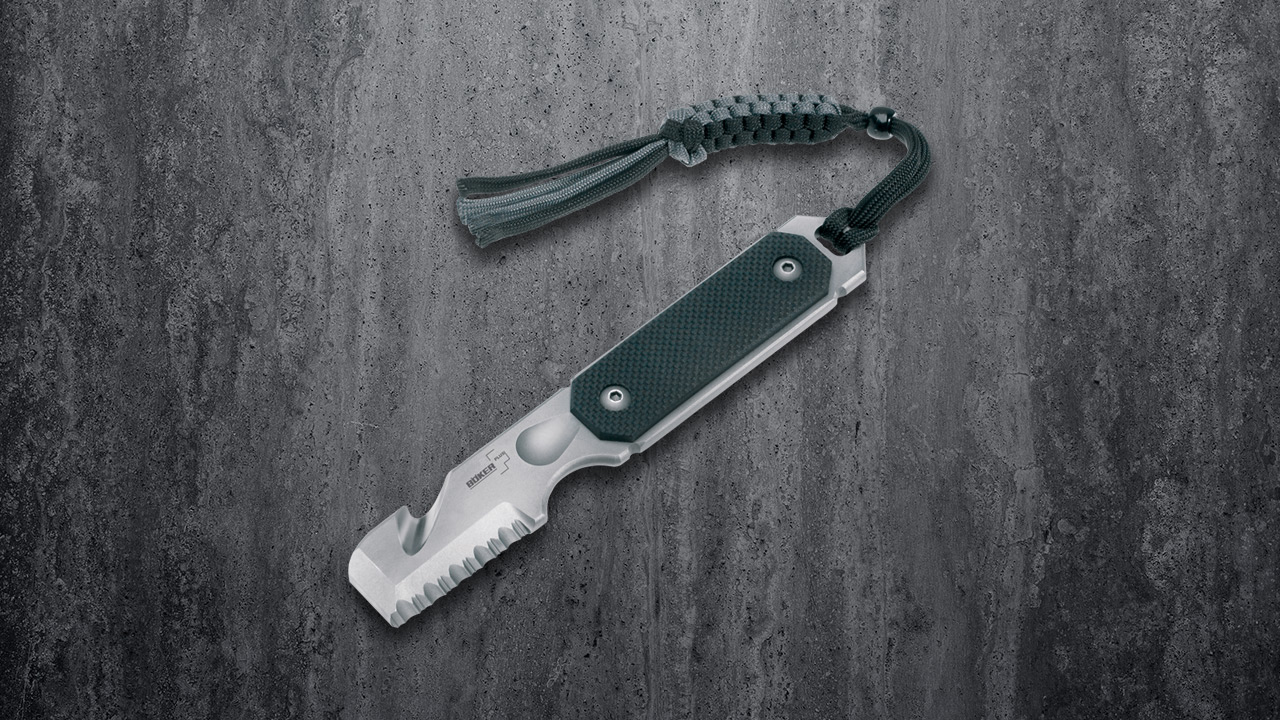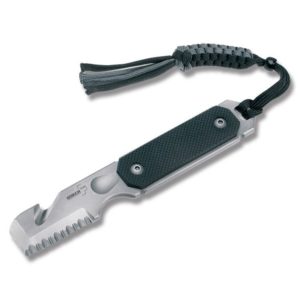 The bead blasted 440C steel blade is all business. It has a finer groove and indentations on the side of the blade for secure grip in different positions.  The nose is a blunt tip chisel that's handy for prying, but thick enough not to break like a regular knife blade. The spine of the tool conceals a strap cutter, and the serrated cutting edge meets any first responder's needs.
The Tactical COP Tool comes with textured G-10 handle grips. They are minimalist but do a wonderful job at securing the tool in your hand. Boker Plus double riveted the G-10 so it holds together even under heavy use and abuse.
This tool includes a lanyard hole with a braided nylon lanyard and a leather belt sheath. The tool may be just too big to carry in your pocket, so the sheath is a nice addition.
Boker Plus Wilson Tactical
COP Tool Details
Bead Blasted 440C Stainless blade
G-10 Handle
Chisel tip
Strap cutter
Serrated blade
Includes lanyard and Leather sheath
1 3/4″ Blade length
6″ Overall length
It's always handy to have an assortment of tools with you. The Boker Plus Wilson Tactical COP Tool allows you to carry multiple tools in one package. If you like to be prepared for anything on the go, spend the $49.99 and get your hands on this Boker. You can find this deal by simply clicking the button below.