Tualatin, Oregon – Zero Tolerance has released a Sprint Run of the popular 0562 Hinderer Slicer in all black, the 0562BLK Hinderer Slicer. This Sprint Run features G10 handles and 20CV Blade Steel.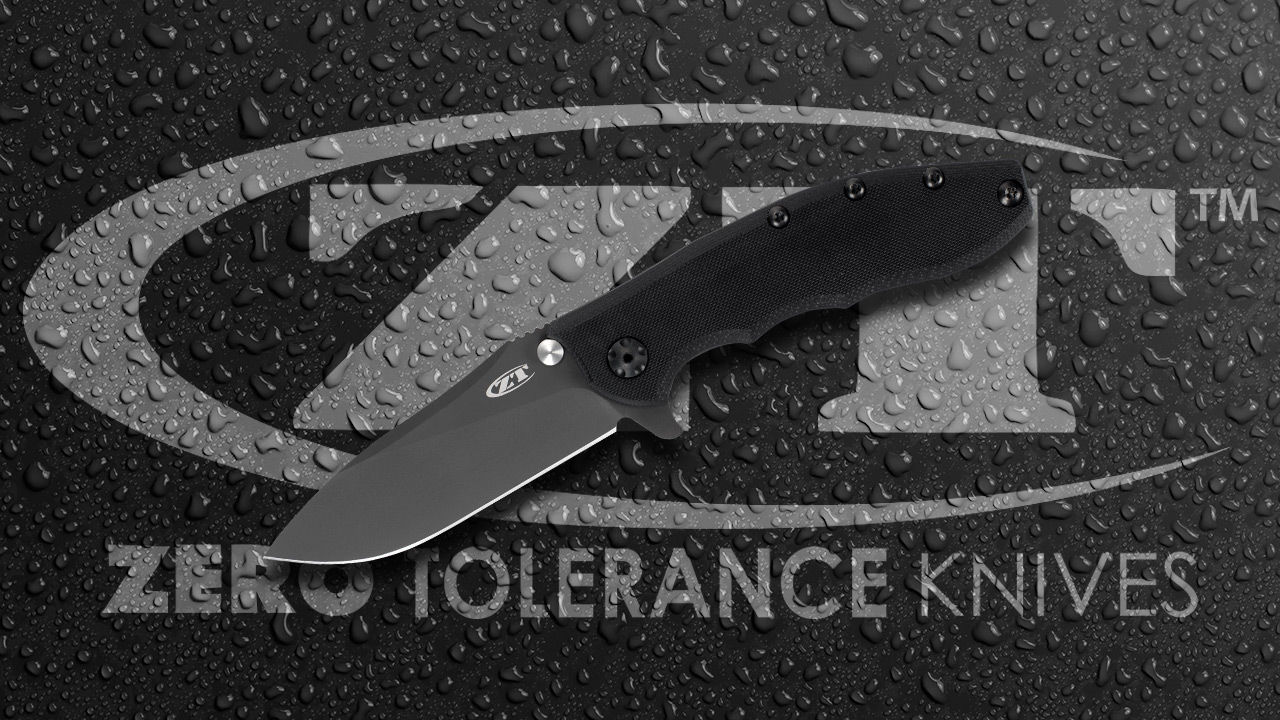 This 0562 features the same special Rick Hinderer flat-ground "slicer" grind that provides both slicing efficiency and a tough point, but on a CPM-20CV black DLC steel blade. CPM-20CV has a high volume of vanadium carbides and a high amount of chromium. You get exceptional edge retention and outstanding corrosion resistance.
This Sprint Run 0562BLK's handle has a G10 front scale and black titanium back. For secure lock up during use, ZT uses a frame lock with hardened steel lockbar inserts and lockbar stabilization.
The knife opens with a flipper and moves out of the handle on a smooth KVT ball-bearing opening system. A washer with caged ball bearings surrounds the pivot and makes opening the knife nearly frictionless.
The unique pocketclip is reversible (left/right) and enables extra-deep carry in the pocket.
Zero Tolerance 0562BLK Hinderer Slicer Details
Made in the USA
KVT ball-bearing opening
Reversible deep-carry clip
Frame lock, lockbar stabilizer
Steel: Black DLC CPM-20CV
Handle: G10 front, Black titanium back
Blade Length: 3.5 in. (8.9 cm)
Blade Thickness: 0.156 in. (0.396 cm)
Closed Length: 4.8 in. (12.2 cm)
Overall Length: 8.3 in. (21.1 cm)
The ZT 0562BLK is available for pre-order at $240 right now at smkw.com. Simply click the button below to get yours.