Usually, you must sacrifice weight for strength and durability. The Gerber Powerframe Framelock has found a way to balance both. This knife weighs in at just over three ounces with a 3″ blade and steel handle. If you're looking for a durable steel knife that won't weigh you down, this could be the right knife.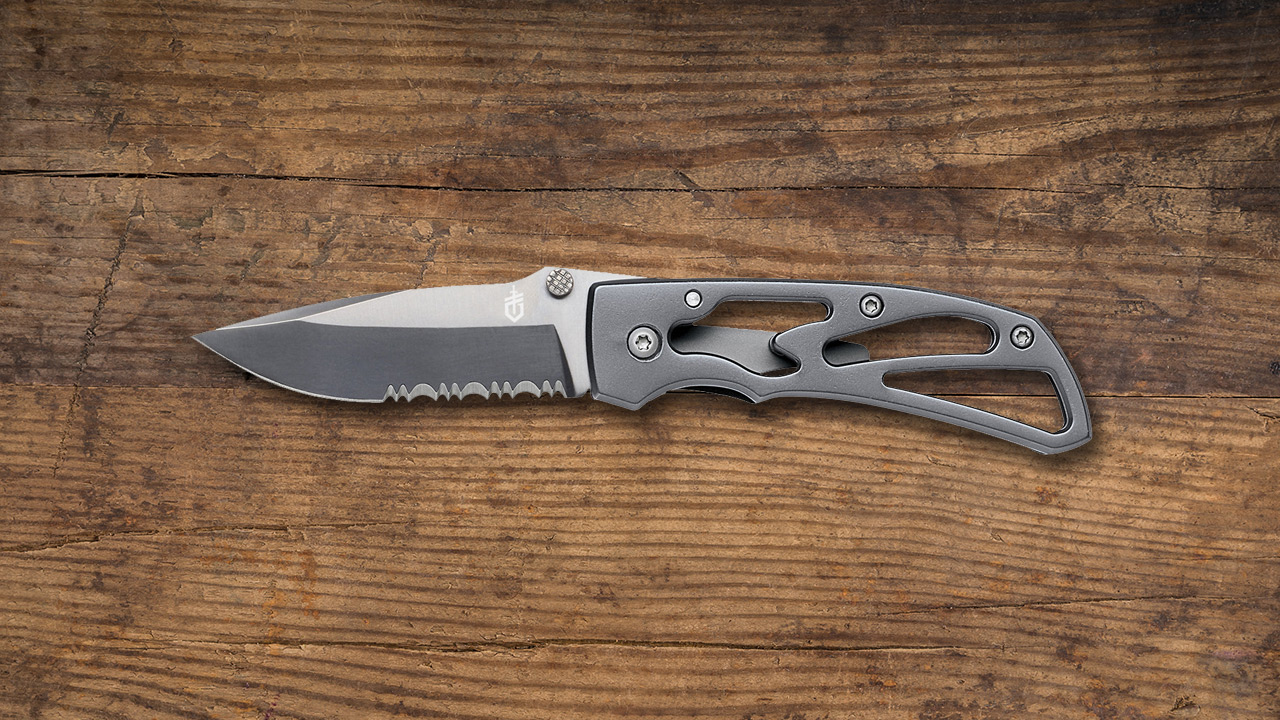 The handle contributes to most of the weight reduction. Stainless steel construction typically weighs down a knife, but this design is skeletonized. Gerber also added a titanium coating to the handle for extra protection when carried in adverse conditions. The handle includes the framelock mechanism which firmly locks the blade open. It's not skeletonized and that increases lock strength durability.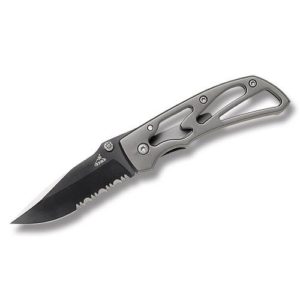 The Powerframe features a partially serrated clip point blade. Its 3″ length is plenty capable of accomplishing difficult tasks like cutting wet rope. Gerber added dual thumb studs for easy one-hand opening and an attractive dark coating for protection. The 7Cr17MoV stainless blade is relatively easy to sharpen and maintain. It will hold a decent edge and won't rust when used in wet conditions.
Gerber Powerframe Framelock Details
7Cr17MoV stainless steel blade
Skeletonized stainless steel handle
Protective titanium coating
Framelock mechanism
3″ clip point blade
4″ closed
3.5Oz total weight
The Gerber Powerframe Framelock is a very solid knife for how little it weighs. It's nice that Gerber didn't let the weight reduction effect the overall durability and capability of the knife. We found this knife at SMKW.com for $24.99. You can find this deal by simply clicking the button below.