The smooth, affordable Ruike P801-SF knife features truly impressive quality for the $29.95 price tag. Don't get me wrong. There are a quite a few decent knives at this price point, but this the Ruike is different. If you're in the market and you get a chance to handle one, don't hesitate. The Ruike might be the brand for you.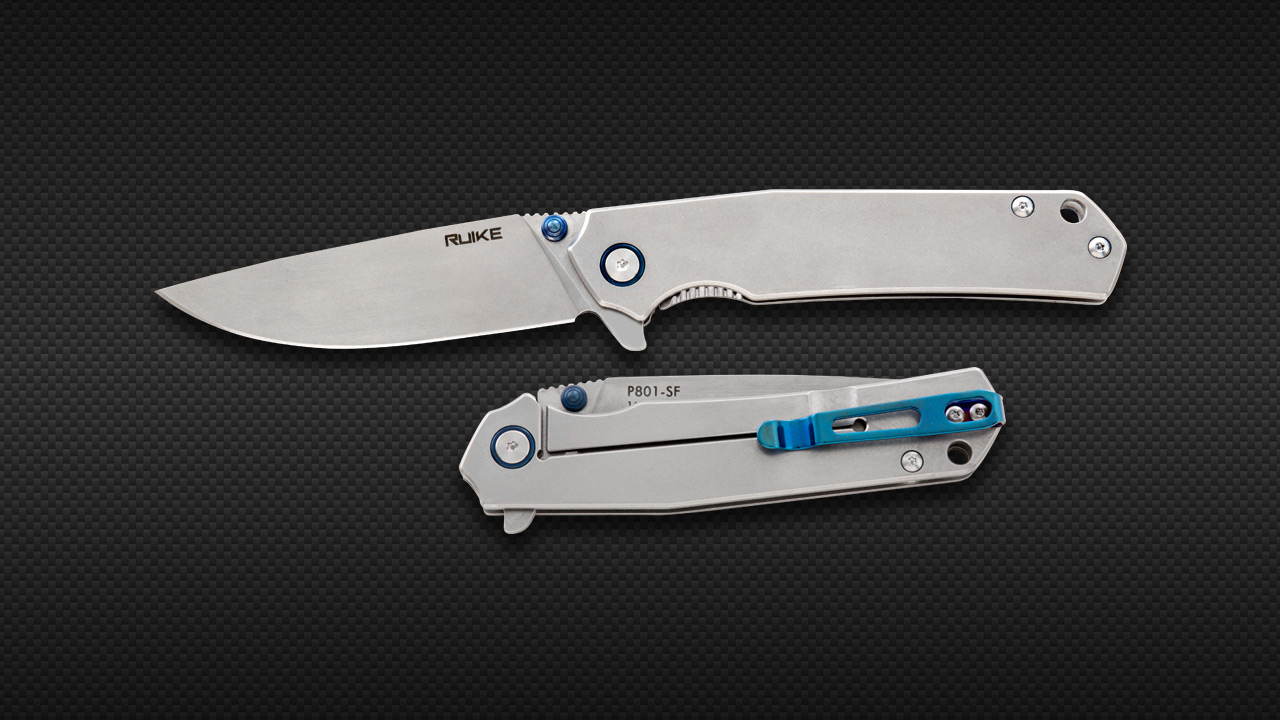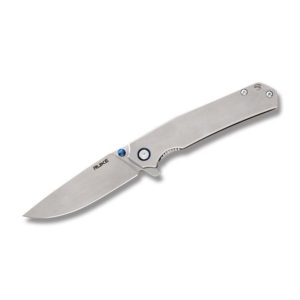 This manual flipper knife features a 3.39″, 3CR14N stainless steel blade. Its polished, sleek modern blade finish is easy on the eye, and it opens so smoothly and effortlessly with a pull of the flipper, you'd think it has ceramic ball bearings.
The polished, 3CR14N stainless steel handles match the blade's modern appearance. This gives the Ruike P801-SF incredible durability and integrity that will stand up to a lot of hard use and abuse. It also features a blue, tip-up pocket clip that matches other subtle blue accents in the hardware on the knife.
The Ruike P801-SF Details
14C28N Stainless steel blade
3CR14N stainless steel handle
Flipper
Framelock
Drop point design
3.39″ Blade length
4.49″ Closed length
Overall, the Ruike P801-SF is impressive, especially when you consider the price. For a $29.95 knife, it had smooth action and solid construction. If you're looking for a fantastic quality knife that fits your budget, check out the Ruike P801-SF by clicking the button below.