Write it down. I don't want anything else. All I want this Christmas is the Case Bose Eureka Jack with genuine abalone handles. Yes, I'm fully aware it's $575.99. I'll probably never even find out if it cuts well or not, and I don't need it. I don't care. I want it.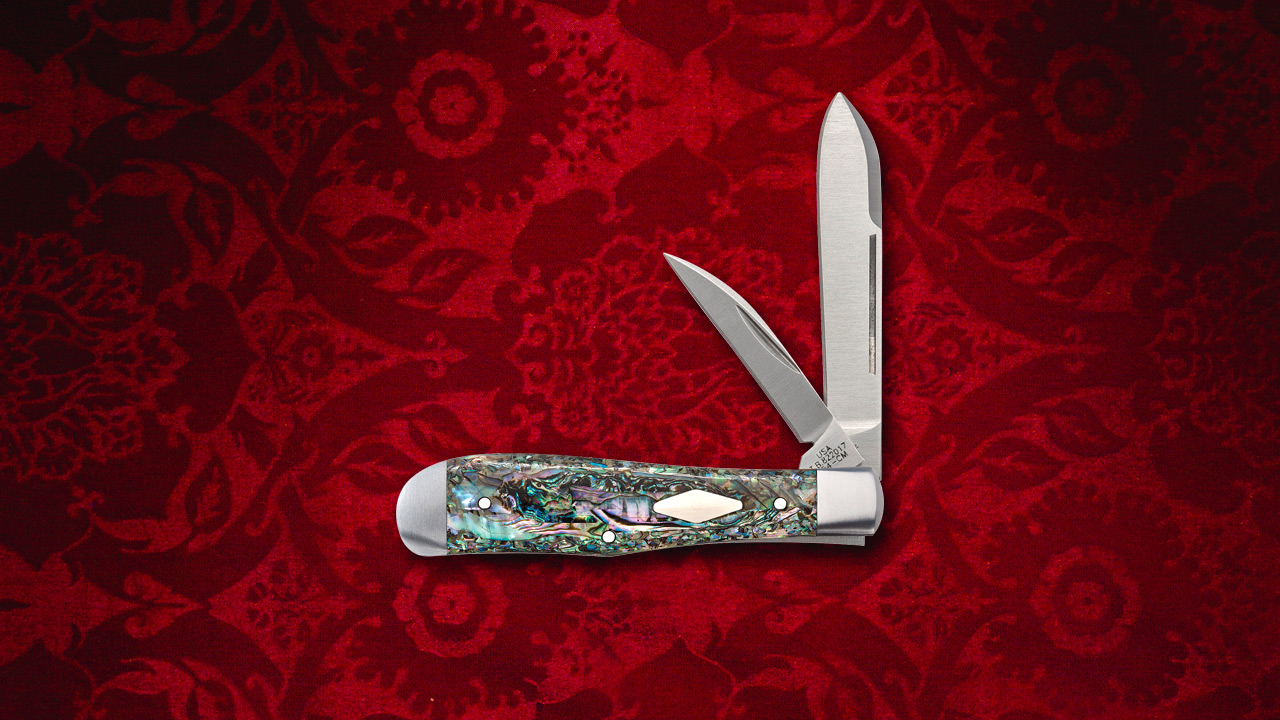 I've drooled over these Case Bose Eureka Jacks since I shook Tony Bose's hand and saw them at Shot Show last January. As the nineteenth knife in a series of collaborations with Case, I'm certain I like this pattern best. And no, I don't want jigged chestnut or brown bone,  6.5 Bonestag, or even Smooth Ebony. I want the Abalone handled version. It's clean. It's classic. It screams Tony Bose craftsmanship, and I want it.
Case Bose Eureka Jack features
The Case Bose Eureka Jack features 154-CM flat taper ground steel blades, milled stainless steel liners, a pinned diamond shield, and ultra smooth, gorgeously vibrant genuine Abalone handles. Case only ever made 125 of them right here in the USA. It even comes with a genuine suede pouch.
The knife is just 3.625″ closed – it's a little fella, and features a long-pull, heavy swedge spear point, and a short-pull, swedged wharncliffe. The nickel silver bolsters and shield are brushed to perfection, as are the blades. It's total Tony Bose style.
Did I mention I want it? I do. You can get it here: Case Bose Eureka Jack with Abalone Handles