The Buck 112 recently got a makeover for SMKW. This exclusive picked up a few unique features like the Christmas red handle and a new blade shape. If any Buck knife has the Christmas sprit, I'm pretty sure this is it.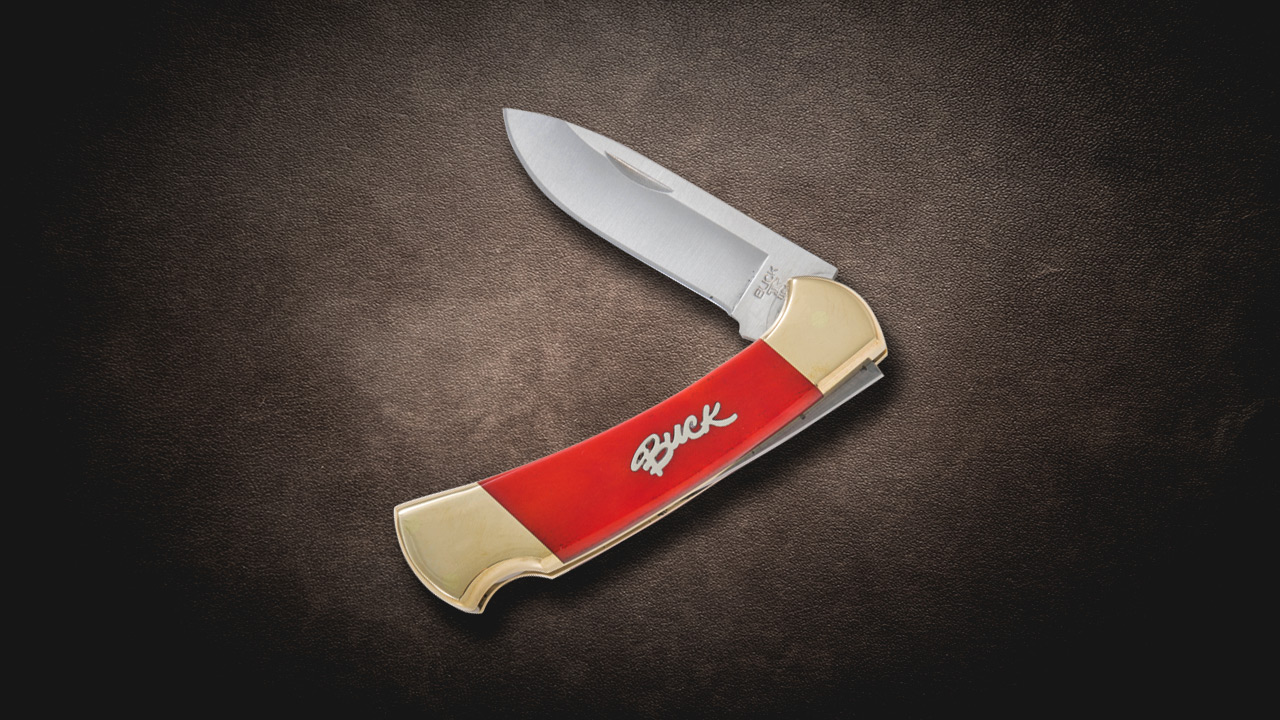 This 112 has the same 420HC stainless steel blade as the original. The difference is that this model features a drop point instead of the traditional clip point. Since 1964, all 112's have been outfitted with a clip point blade – so yes, it is a big deal.
The handles also feature a unique modification not found on original 112's. Buck decided to switch it up and use red smooth bone for the handles – perfect for Christmas. Red is a rare color for buck and this is the first time it's ever been available on the 112. The handles also feature the traditional brass liners and bolsters that are expected. The bone includes an inlaid nickel silver Buck shield to dress up this exclusive.
This knife comes with a black nylon belt sheath that can be worn vertically or horizontally. It's a great addition, but not near as great as the included warranty. Buck's Forever Warranty will cover the knife as long as they remain in business. This makes it easy to use the knife without fear of damaging it, and provides a warranty to a new owner if you decide to pass it down. The Forever Warranty is one of the best in the business.
Buck 112 Details
Exclusive to SMKW
Drop point blade
Red smooth bone handle
Brass accents
Nickel silver shield
4 1/4″ closed length
Nylon belt sheath included
Made in the U.S.A.
Overall, The Buck 112 is a great knife. The SMKW exclusive brings some unique features to the table that we may never see again. It's red color is perfect for the holidays, so why not gift it? I know that I would love to get one in my stocking. We found this knife at SMKW.com for $69.99. You can find this deal by simply clicking the button below.