A lot of collectors tend to talk about the Case Christmas Trappers but fail to mention the Case Merry Christmas Bowie. Bigger isn't always better, but in this case I think it is. The ornate design paired with the sheer size of this bowie, make it quite the collectible. The Case Merry Christmas Bowie is sure to be the flagship of any Christmas knife collection.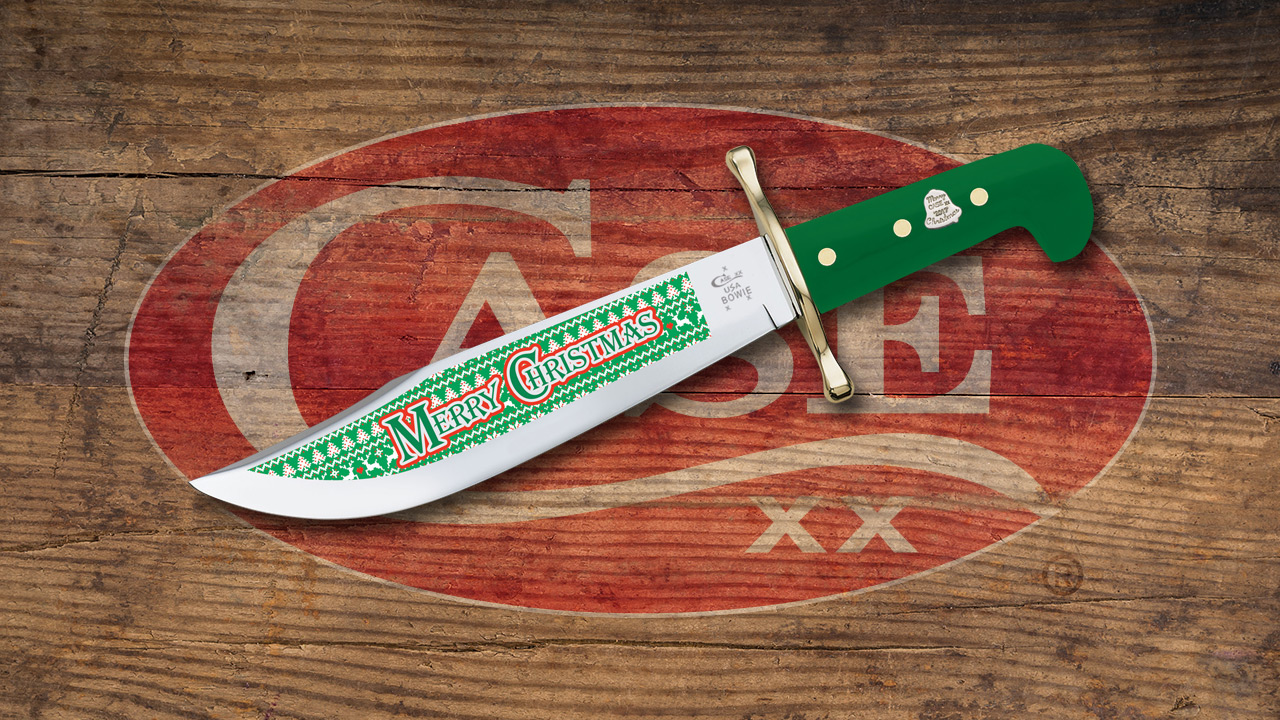 The Case Merry Christmas Bowie features an embellished Tru-Sharp surgical steel blade. The embellishment is an ugly Christmas sweater pattern with the words "Merry Christmas" written over it. The blade also features a dated 2017 tang stamp.
The synthetic handle is also exclusive to this knife. The red synthetic handle features an engraved grip made from the Case logo. This Case grip is unique and not found on any other Case fixed blade. The shield commemorates the year with a dated bell design. This behemoth is 14-3/8" in overall length and comes with a genuine leather sheath.
The Case Merry Christmas Bowie Details
Tru-Sharp stainless steel blade
Unique Christmas blade embellishment
Red synthetic handle with sculpted grip
2017 Bell shield
14 3/8″ Overall length
Leather sheath included
Made in the U.S.A.
You can find the Case Merry Christmas Bowie at smkw.com for $199.99. To checkout this deal, simply click on the button below.