Two new Victorinox Spartan PS knives are here just in time for Christmas. These new models feature sleek and futuristic looks that aren't typical for the brand. If you're looking for a great Christmas gift, these knives aren't a bad place to start.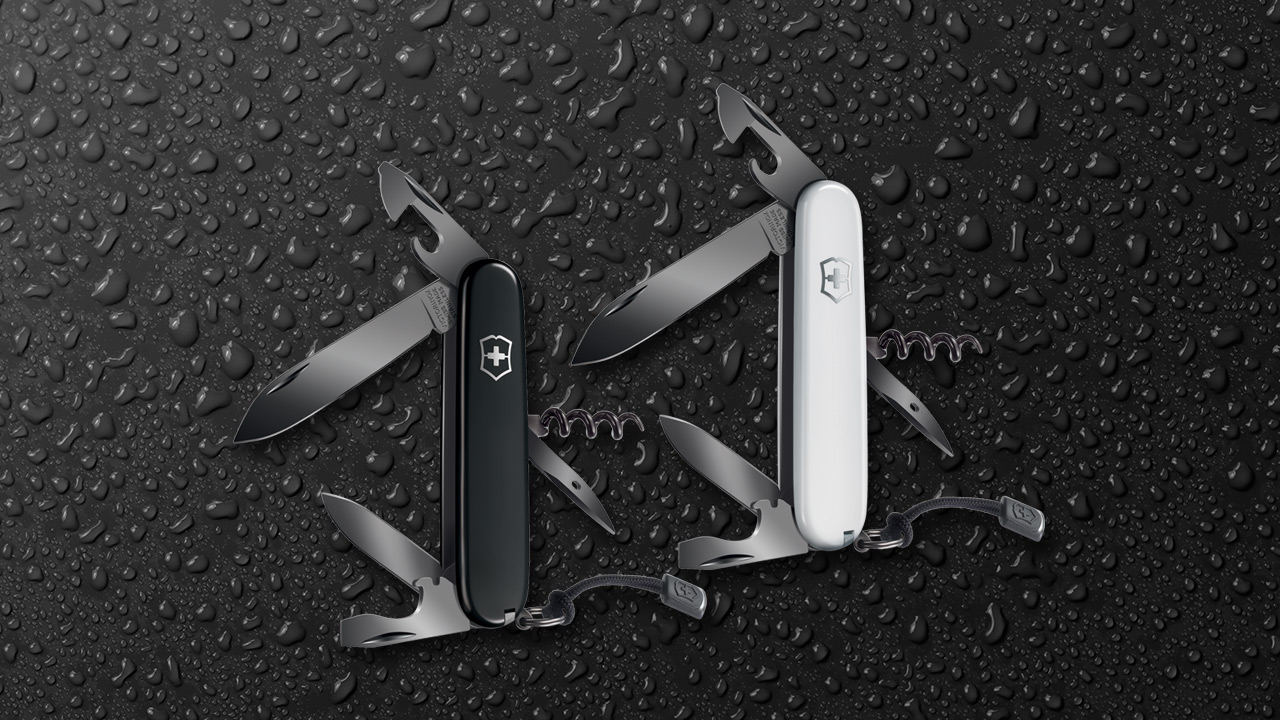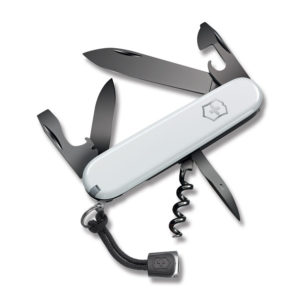 The significant change in these Spartans are the black blades and tools. The finish is polispectral which looks different depending on how light hits it. The blades range from dark gray to anthracite, with a unique shimmering and mirror-smooth surface finish. It's similar to a chrome vanadium finish, but with more of a mirror polish. The blades and tools are stainless steel, so there's no worry about rust ruining your finish.
You can choose between white or black composition handles, but that's about the only difference between the two models. They both come with a can opener, 3mm and 6mm screwdrivers, bottle opener/wire stripper, reamer/punch/sewing awl, corkscrew, toothpick, and tweezers. These models also include a key ring which has a nice Victorinox lanyard already attached.
Victorinox Spartan PS Details
Stainless steel blades and tools
Polispectral finish
Composite handles
12 Functions
3.5″ Closed length
Made in Switzerland
It's great that the Victorinox Spartan PS knives are out in time for the holidays. These unique knives would certainly be a solid gift for a wide variety of people. Who wouldn't want to carry something so handy on them? We found these knives at SMKW.com for $79.99. You can find this deal by simply clicking the button below.