For nearly 25 years, Rough Rider has produced quality traditional pocketknives at an affordable price. That makes the new Black Cherry Smooth Bone series no surprise. This high quality series features gorgeous red smooth bone handles with black highlights. They live up to the name and easily remind us of the various deep shades of red you'd find in the skin of black cherries.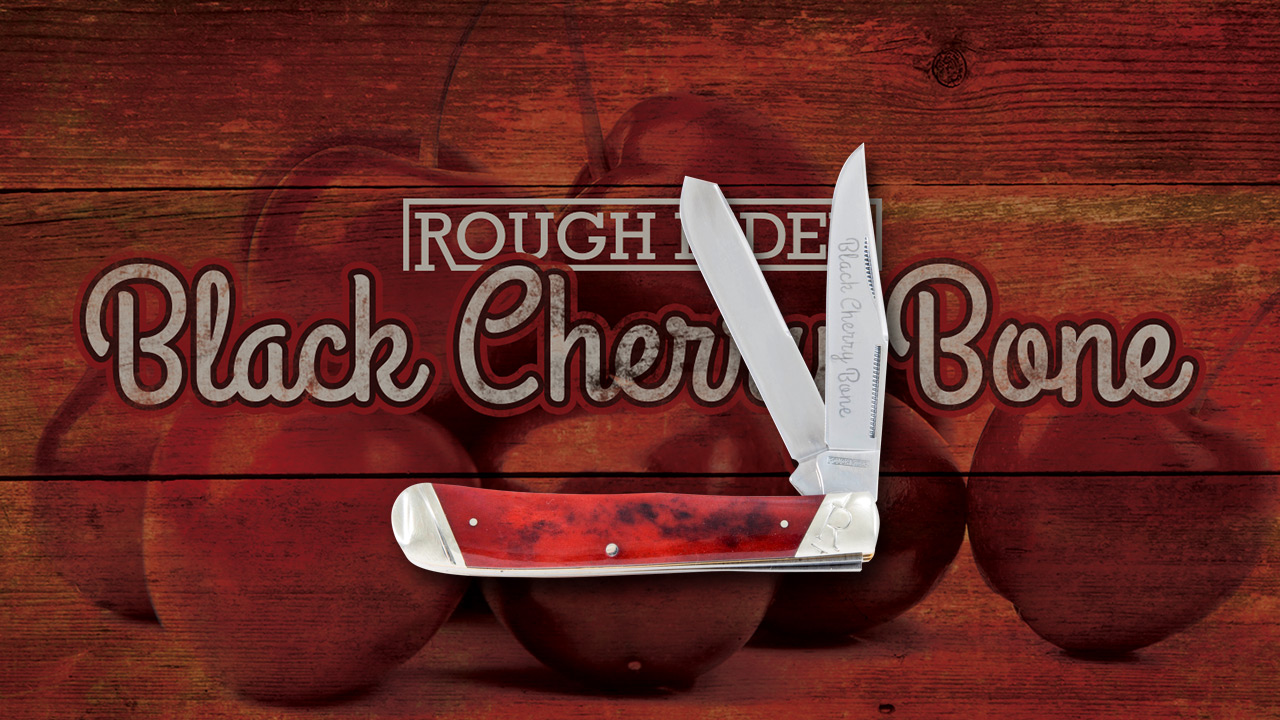 All the knives in the Black Cherry series feature genuine smooth bone handles with nickel silver pins and bolsters. The bolsters themselves are slanted, striped and the main bolster features what Rough Rider calls the "Slant R" – a decorative bolster embellishment. The blades are Rough Rider's standard 440A Stainless Steel and feature match strike pulls and a frosted blade etch. At present, Rough Rider offers six traditional patterns in this series, including the large moose, large trapper, small leg knife, mini trapper, copperhead, and canoe.
Rough Rider Black Cherry Smooth Bone Details
Genuine Smooth Bone Handles
440A Stainless Steel Blades
Frosted blade etch
Match strike pulls
Nickel Silver pins and bolsters
Brass liners
Collectible Magnetic Clasp Display Box
Click on any thumbnail below to launch a slide show of larger images.
The Rough Rider Black Cherry Smooth Bone series ranges in price from $12.99 to $14.99, which is quite good for the quality of each of these knives. You can find them by clicking any of the links in this article or going here.