I haven't always carried a knife. At 45, knives in pockets were already frowned upon when I was in school. And frankly, I really just didn't think I needed one. And then 20 years ago, I started working for a major knife retailer, and I was surrounded by them. I learned what they did and how they worked, and for the first time really, I decided to throw one I liked in my pocket.  I don't even really remember what knife it was – that first knife, but now I feel naked without my knife.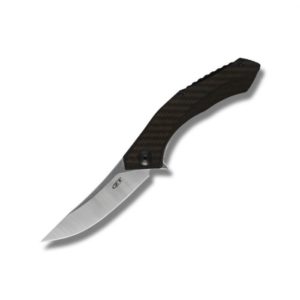 For the last year, I've been rotating a few knives into my daily carry, but I find myself gravitating toward my Zero Tolerance 0460 more often than not. The Sinkevich-designed ZT caught my eye last year, and I just couldn't get it off my mind until I had one of my own. It's smaller and lighter than most ZT knives, but the action is incredible. The blade shape is perfect for me, and I just love how it sits in my pocket.
On any given day, I use my 0460 at least once, probably twice. Whether I'm zipping a tag off a shirt or just opening a letter, it's nice to just be able to dip into the edge of my pocket and have this knife at the ready in the blink of an eye.  In fact, there's no disappointment like reaching for your daily carry and realizing that you forgot to put it in your pocket that morning.
Smoky Mountain Knife Works recently asked their Facebook followers, "Do you carry a knife every day? Why?" More than 1,000 comments and 60+ Shares later, the thread is still going strong. While I'm sure a knife page is going to have a bias, the overwhelming response was yes – lots of people do carry a knife everyday. It was fun to sift through the responses and read the reasons why people carry.
What people said about carrying a knife everyday
Tennessean, Don Jennings writes, "I've carried one since my days of growing up on a farm. The quickest way to get sent back to the house in the morning was to show up without a cap on your head, or a knife in your pocket. Getting sent back to the house was equivalent to taking the walk of shame. Very embarrassing."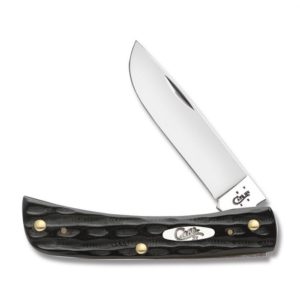 A lot of people who responded were taught at an early age that you should always carry a knife. Russell Simpkins of Rocky Mount, Virginia writes, "Always. It's part of me. My grandfather gave me a two blade Barlow when I was five, and told me there's never a reason for a man not to have a knife. [I'm] 52 and remember it like it was yesterday, think of him every time I pull my knife from my pocket."
"I have been carrying a knife every day for as long as I can remember. I first started carrying because every man I grew up around carried a knife. Then one day I realized my knife was a tool to be prepared with any time the need may arise. Now I have a knife collecting disease… for which I justify carrying multiple knives for life's different jobs. Long live the EDC!" writes John Bill.
Women carry a knife everyday too
And it wasn't only men in the mix or respondents. Women made up a nice swath of replies as well. When an older gentleman called a knife a "man's tool," Cheyenne Deindorfer, Christi Miller, and Carla Smith were very quick to point out that a knife definitely wasn't just a "man's tool" – that women everyday carry as well.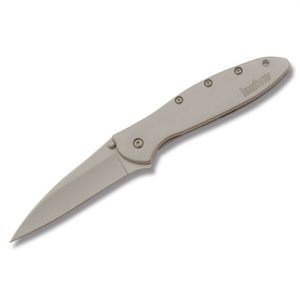 Young and old carry a knife everday
The replies didn't skew extraordinarily heavily to an older crowd either. It seems young folks are carrying too. Brandon Yardley of Oliver Springs writes, " I got a green Old Timer when I was in the fourth grade in 1994. It is unimaginable to go a day without it. Everyone should always have a knife cause when you don't have it is when your gonna need it… I have found a million and one uses for mine but most of the time it's someone asking me to use it."
I'll leave you with this parting shot. Before I started carrying a knife everyday, I would've never believed that it was necessary. After I started carrying one every day, I can't fathom how I lived without it. So, find a knife you like and put it in your pocket every day for two weeks. See how you like it and how much it comes in handy.  If you like it, send us your story – we might just publish it here.