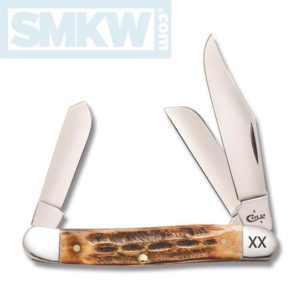 Case has introduced a new series called the Case Deep Canyon Burnt Amber Bone series. While we're not sure if Case is just trying to see how many adjectives in a title, we do know for certain that the handles on this series are gorgeous.
The Deep Canyon series features seven traditional patterns including the Cheetah, Mini-Trapper, Trapper, Medium Stockman, Doctor's Knife, Peanut, and Panama. They range in price from $50.99 for the Peanut to $82.99 for the Panama.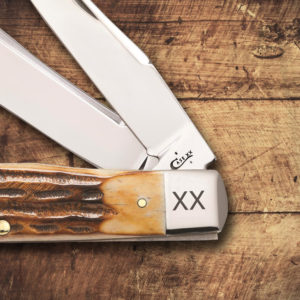 The deep burnt grooves really stand out against the golden amber tone of the natural bone handles in this series. It creates a very rich, classic look that you don't see in many pocketknives theses days. The high-polish nickel-silver bolsters feature the Case 'XX' marking, and as in most Case knives, the high polish Tru-Sharp stainless steel blades are immaculate.
Case Deep Canyon Burnt Amber Bone Series Details
Tru-sharp Stainless Steel Blades
Natural Bone Handles
Deep Canyon Burnt Amber handle tone
Nickel Silver Bolsters
XX Bolster Mark
Brass Pins and Liners
7 patterns to choose from
Click any thumbnail below to launch a slide show of larger images.
The Case Deep Canyon Burnt Amber Bone Series shows exactly what Case stands for in the knife market. It's the epitome of classic design, fit, finish, and appeal. If you're interested in any pattern in this series, simply click any link in this article or the button below.


Images courtesy of Smoky Mountain Knife Works – smkw.com.