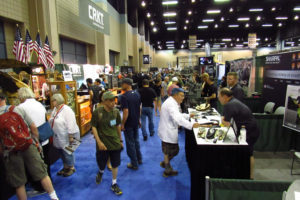 Is it June 1st yet? We're ready for the 2018 BLADE Show to happen now! The theme this year seems to be "more". There are more vendors, more tables, more booths, more footage… pretty much there's just more of everything you love to love about BLADE Show. Before we get too overwhelmed by excitement we should give you the facts.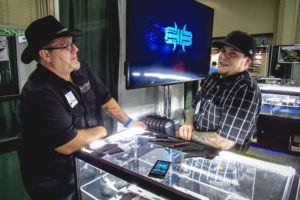 On June 1st through June 3rd, the editors of BLADE Magazine turn the Cobb Galleria Center in Atlanta, GA into the largest gathering of knives, knife makers, and knife enthusiasts in the world when they host the annual BLADE show.  With over 450 booths, more than 700 tables, and at least 1, 000 exhibitors in the 25,000 square foot exhibit space BLADE Show is the best place to be if you're a knife collector, an enthusiast, or just like knives.
BLADE Show General Information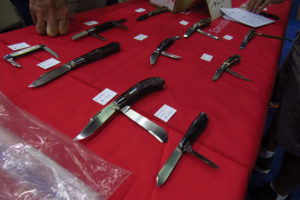 BLADE Show registration starts at 10:00 a.m. on Friday June 1 and the doors open to the public at 2:00 p.m. The event runs through Sunday, June 3rd at 2:00 p.m.  You can save some dollars for your knife budget by preregistering online. The cost for a one-day ticket is $18 online or $20 on site. For a three-day ticket, the cost is $40 online and $45 on site. You can also buy an Early-Bird ticket for Friday June 1st, which allows you to be in the door two hours before the general admission tickets.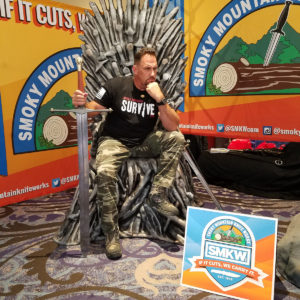 Now that those details are out of the way, our friends at Smoky Mountain Knife Works (SMKW.com) is the Title Sponsor again this year. We've heard rumors that they've got some serious swag for everyone who shows up, and you can try your hand at a game of cornhole to win a $500 SMWK Gift Card. We've also heard that you can get a free Case T-shirt with when you spend $50 or more at SMKW's booth (#29)!
What else is there to do at BLADE Show?
As you wander the exhibit floor browsing tens of thousands of knives, tactical gear, accessories, and all the EDC stuff you can imagine from manufacturers of all sizes, don't forget you can also attend free demos on a variety of topics: from impromptu beard shaving with Murray Carter to making a throwing tomahawk with Joe Szilaski, and everything in between.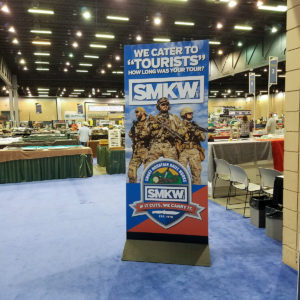 Additionally, for a small fee you can register (we recommend pre-registering online) for BLADE U classes with some of the biggest names in the knife world.  The folks at BLADE Show tell us, "Take a seat, and watch experienced makers and blade experts guide you through knife grinding, sharpening, joint work, pricing guidelines, exotic custom blades and more. Each session is jam packed with information and offers the opportunity for you to learn from industry legends. But HURRY, only limited seats are available in each class!"
In conclusion, if you've never been to BLADE Show before, this is quite possibly the best year to go. There's so much to see and do, we're sure you won't regret it. You can learn more by visiting the BLADE Show web site here.