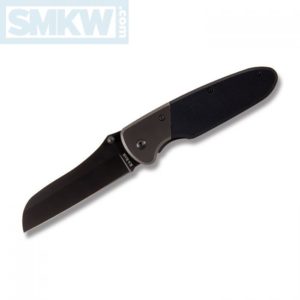 If you're like us, this is the season where you just want a couple of reasonably priced things to fill out your Christmas list. Here are three modern folders with interesting profiles you can pick up for less than $30.
We're starting off with the KA-BAR Komodo because we really like the look of it. It's not often you see a 3.5" sheepsfoot blade on a linerlocking modern folder. It's hollow ground which is also not a common thing you find on a sheepsfoot blade profile. The 5Cr15 blade is Teflon coated and it has a tip-down pocket clip. The G-10 handles are comfortable and slip resistant. Overall, it's a fun and interesting knife you can get for about $18.
KA-BAR Komodo Details
5Cr15 Teflon Coated
3.5" Sheepsfoot
Hollow Grind
Linerlock
G-10 Handles
Tip-Down Pocket Clip
4.375" Closed
7.875" Overall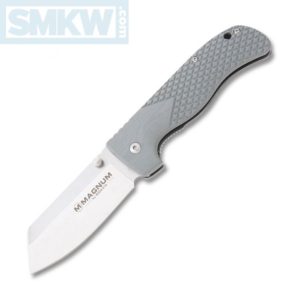 The Boker Magnum Arctic Ocean Sailor might have been designed for life at sea but it's utility far exceeds that limited role. It has a satin finished, 440A stainless steel modified Wharncliffe that's great for just about any cutting task. Full flat ground, the curved edge gives you just a bit more slice than you'd find with a more traditional Wharncliffe.
The G-10 handles are textured in a wave pattern which fits with the theme of the knife and they are remarkably slip resistant. It opens with thumb studs and locks with a linerlock. Finally, it has a tip-down pocket clip and lanyard hole.
Boker Magnum Artic Ocean Sailor Details
440A Stainless, Satin Finish
3.3" Modified Wharncliffe
Flat Grind
Linerlock
Textured G-10 Scales
Thumb Studs
Lanyard Hole
Tip-Down Pocketclip
5.25" Closed
8.55" Overall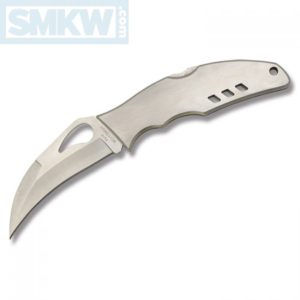 Byrd is the imported, budget line from Spyderco Knives. They all have the same classic styles, they just use more cost efficient materials than their costlier counterparts. The Spyderco Byrd Crossbill knives are no exception. These great looking 3.5" 8CR13Mov hawkbills are fantastic cutters. They're available with either a plain edge or a partially serrated edge and they are sharp, straight out of the box.
They open with a thumbhole and the opening is as smooth and easy. The contoured stainless-steel handles house a lockback and a reversible tip-up/tip-down pocketclip.
Spyderco Byrd Crossbill Details
8Cr13MoV, Satin Finish
3.5" Hawkbill
Plain or Partially Serrated Edge
Lockback
Stainless Steel Handle
Thumbhole
Reversible Pocketclip
Lanyard Hole
4.625" Closed
7.625" Overall

These three modern folders are affordable knives with interesting profiles you can get for less than $30. To get them, click any link in the article or simply click the button below.


All images courtesy of Smoky Mountain Knife Works – smkw.com.