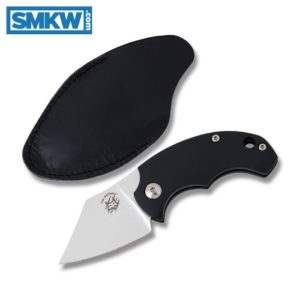 Just in case you missed it the first time around, or in case you've never seen it, the Fox Knives Dragotac is a dead sexy, highly affordable friction folder. It was designed in collaboration with Bastinelli Creations, the renowned maker of discreet carry tactical blades.
Friction folders don't have a lock as such. The locking mechanism for a friction folder is your own hand. They're sort of like straight razors in that respect. You pull the tang back, it recedes into the black FRN handles and while you hold it, the blade is locked in place. As soon as you let it go, it is unlocked. It's a simple mechanism that's as old as time.
The Dragotac has a 1.77" modified Wharncliffe blade with a long slicing edge, a perfect piercing point, and brushed satin finish. There's jimping along the thumb ramp. The washer pivot is tight enough to open smoothly yet stiff enough to not fall on your fingers.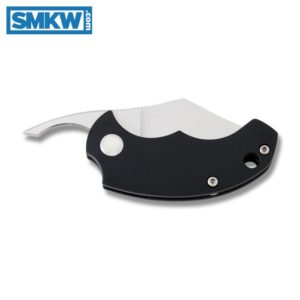 This knife has an open construction with barrel spacers, and it does not have liners. That means this knife is easily maintained and is extremely light weight (less than one ounce). Finally, rather than a pocket clip, the Fox Knives Dragotac comes with a leather carrying case.
Fox Knives Dragotac
N690Co, Satin Finish
1.77" Modified Wharncliffe
0.118" Blade Thickness
Friction Folder
FRN Handles
0.9 Ounces (1.4 Oz with Pouch)
3.45" Closed
4.125" Overall
Made in Italy
The Fox Knives Dragotac is a nice little knife you can get for about $50. If you're interested in this knife, click any link in the article or simply click the button below.


All images courtesy of Smoky Mountain Knife Works – smkw.com.