She wears a Smoky Mountain Knife Works ball cap like it was made for her, and she drop closes a Spyderco Para 3 like it's nothing. You'd never guess that until February of this year, she'd never even considered carrying a knife. She goes by Swaggs, and if you keep up with the knife world on social media at all, you've probably seen her slide through your feed at least a time or two.
The 22-year-old East Tennessean first appeared as a special guest on SMKW's series, Guys Talk Knives. The episode titled "Never Carried a Knife" featured a vivacious, fun-loving young woman who had lots of good questions and was willing to carry a knife for a week to see what it was all about. A week later, she was back to tell about her experience. It involved cat rescue and bead work – all with the knife she took home, and it was clear that she was hooked. So was SMKW.
Since then Swaggs has been a regular on Guys Talk Knives where she lends a very different perspective from the other hosts who have been involved in the knife world in one way or another for a combined 45 years. "She asks questions we all take for granted," one of the GTK hosts tells us, "and she helps us reach a lot of people who are just getting started with knives."
Swaggs also hosts the Daily Swaggs Report. It's a daily video post that drops across Facebook, Twitter, YouTube and Instagram like clockwork each morning around 7am. In 30-45 seconds, Swaggs shows you a knife you may or may not have seen before and tells you about some of its features. SMKW tells us it's been a real hit with their online community, the SMKWarmy. She'll have done nearly 100 of them by the time this article is published.
We caught up with Swaggs on a recent trip to SMKW. She graciously sat down with us for a Q&A where we asked her to tell us what it's like to be "one of the guys" on Guys Talk Knives, how she really feels about knives, and what it's like to be a woman in the knife world in 2019 (spoiler: it's awesome, she says).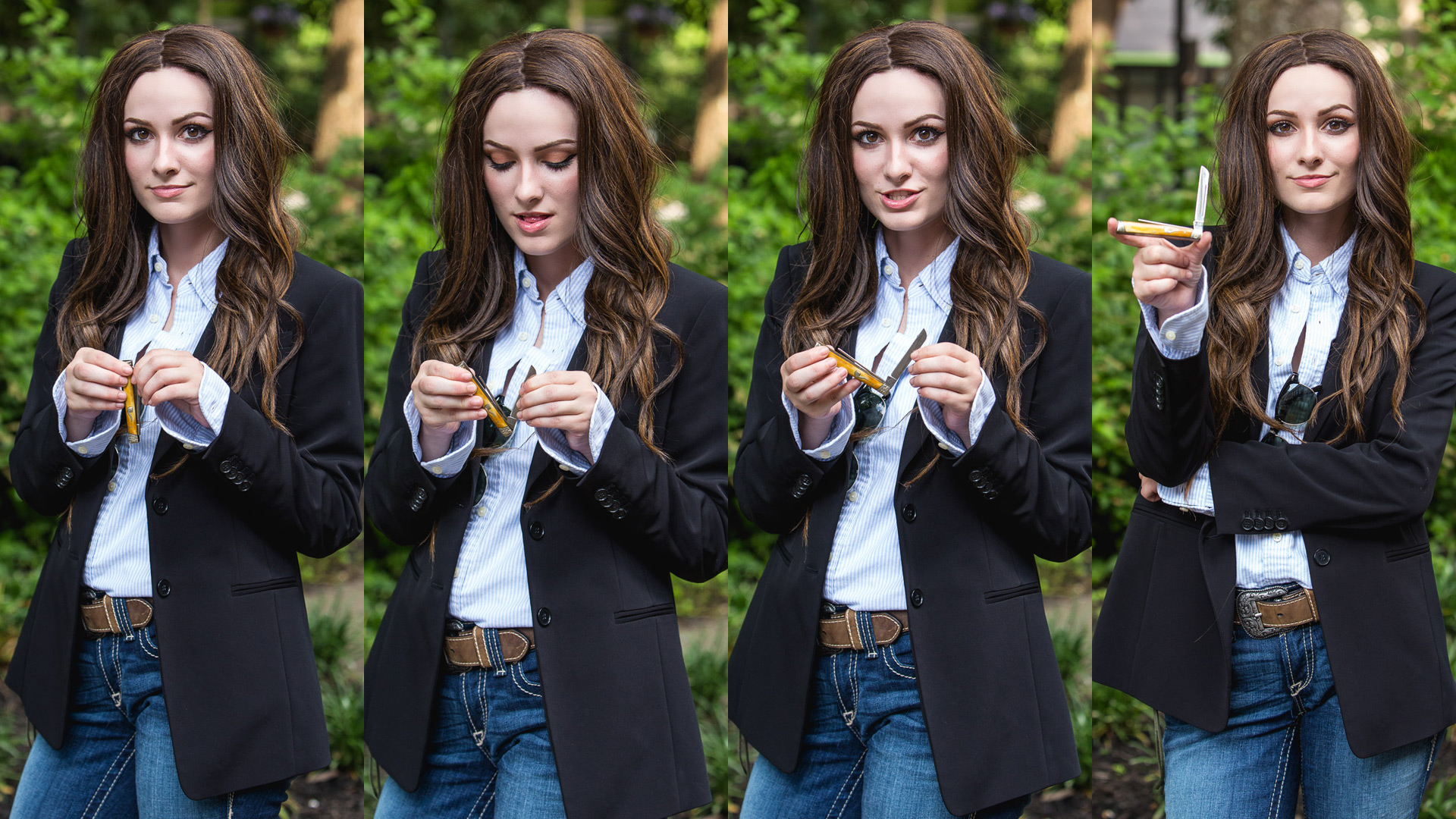 KNR: So, how did this happen? Seems like we turned around and suddenly you were everywhere.
Swaggs: I know, right? It's been a whirlwind for sure. I'd known Andy [host of SMKW's Guys Talk Knives] for a while, and he told me he had been kicking around this idea for about a year. He wanted to get someone on the show who had never carried a knife before and find out what would happen if he gave them a knife for a week. When he asked me about it, I didn't hesitate.
KNR: Were you nervous?
Swaggs: Maybe a little. Not really. To be honest, I probably didn't understand the show's reach when I went on. And they made it so easy at Smoky Mountain Knife Works and on the show. They treated me like family from the get-go, and I had nothing to lose. Doing those first couple of shows was a lot of fun. It was like having a good discussion with your friends or family – I guess I just fit.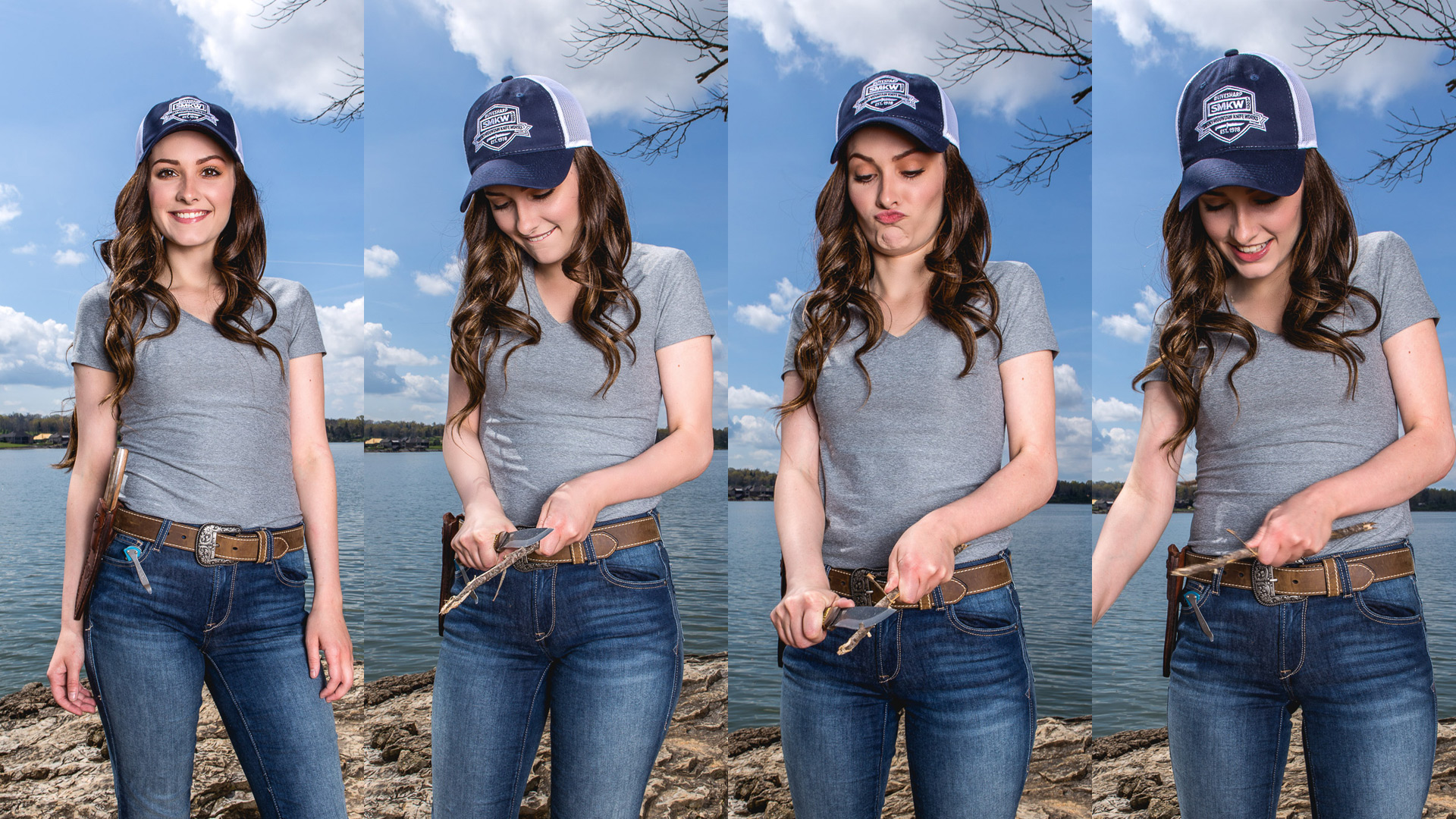 KNR: How do you go from a couple of shows to the Daily Swaggs Report?
Swaggs: I'm guessing that was based on demand from the SMKWarmy – they're awesome, by the way. After our two shows aired, we had quite a few requests for more. We tried to come up with a way for me to be a part of the mix in a way that I could learn more about knives. That's really how the Daily Swaggs Report was born.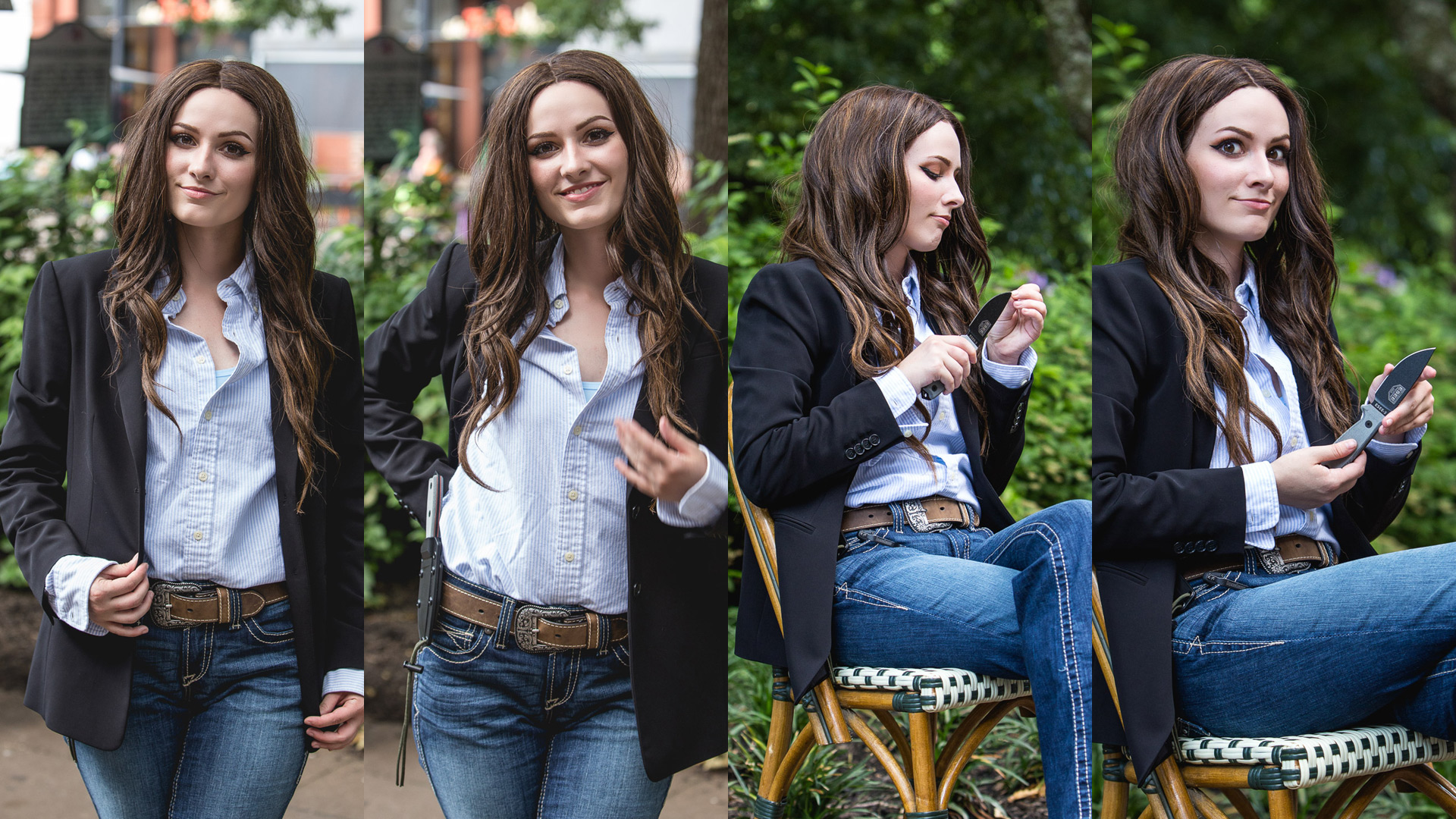 KNR: So what have you learned about knives?
Swaggs: They're lots of different kinds, and if you find out you're a knife person like I have, once you have one – you want them all. Every week we do seven of these Swaggs Reports, and every week I want one. It's truly addictive.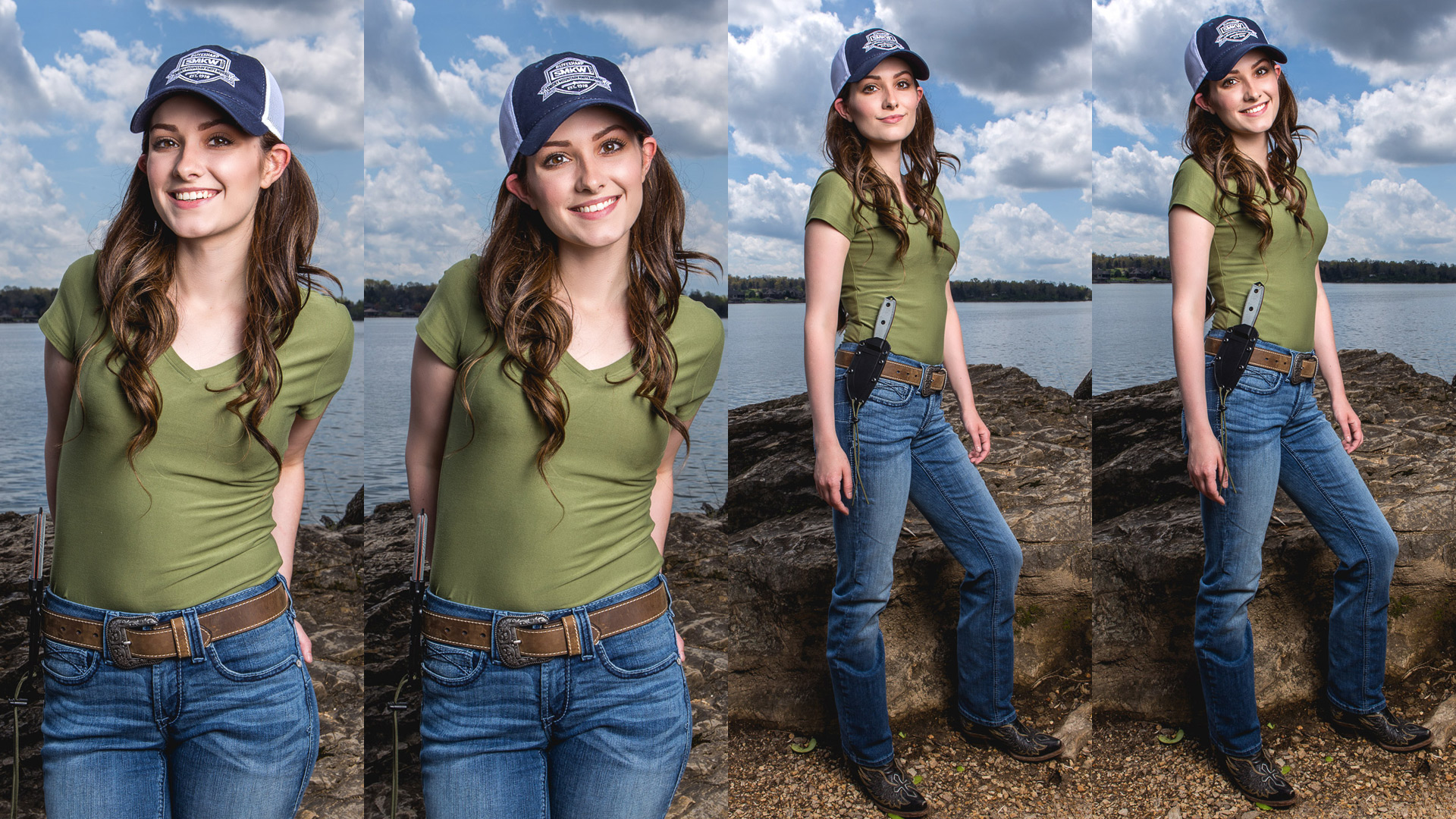 KNR: I know you've co-hosted Guys Talk Knives quite a few times as well. What's that like?
Swaggs: Other than crazy town? [laughs] No, it's fun. If you told me six months ago I'd be able to hold my own on a 30-45-minute knife show twice a week – one of them being broadcast live – I would've told you that you were insane. But, I found out that I can, and it's so much fun. It's a conversation about sharp and pointy things with people who love sharp and pointy things. And Jason and Andy really do make it easy to laugh and just say what's on my mind.
KNR: Are you one of the guys?
Swaggs: Yes. Clearly. Guys isn't gendered. It's neutral. You can definitely be one of the "guys" on Guys Talk Knives and not be a dude. Ask the SMKWarmy. They've accepted me as a host from the get-go, and I love them for it.
KNR: You've mentioned it a couple of times now. What's the SMKWarmy?
Swaggs: The SMKWarmy is the greatest group of knife people online – over 100,000 strong on Facebook alone. They all love knives, and they've helped SMKW build a community that welcomes everyone who loves knives. That's hard to find in an online community, but we've got it. We don't allow knife shaming or personal attacks of any kind. The SMKWarmy is just about the love of all things sharp and pointy.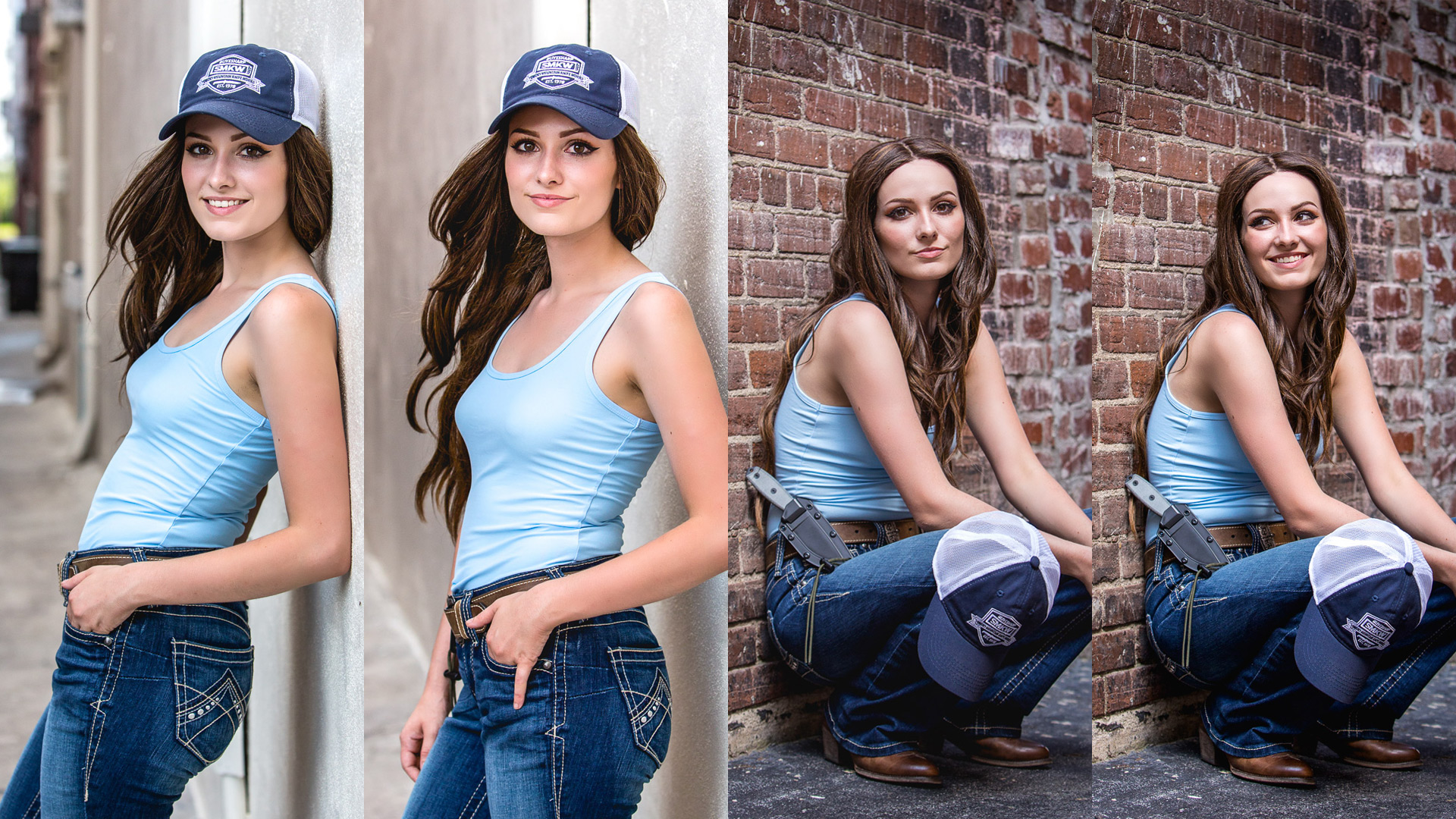 KNR: We notice you're in the SMKW cap with jeans and boots. Would you consider yourself a tomboy?
Swaggs: I don't buy into the labels. I don't need to be a tomboy to be a woman that likes knives. I'm just a woman. I like makeup. I like nice dresses, but I also love the silky smooth opening of a ZT flipper. I think if we drop the labels and stereotypes, we'd realize that a certain portion of the population likes knives – for whatever reason – and it doesn't matter if you're a man or a woman. You like what you like.
KNR: So, do you think that the industry misses the mark when it comes to women?
Swaggs: Look, I'm no expert. I've just started to get involved in the knife world, but I do think that sometimes people overthink what women really want in a product. For some reason, it seems like they want to make small knives for women – or pink knives for women, and I think that part of it does miss the mark. We want what everyone wants: a quality knife that feels good in the hand and cuts well – oh, and if it has sweet, sweet flipping action or can drop close like a dream – yeah, that too. [laughing] We want what you want. That's really it.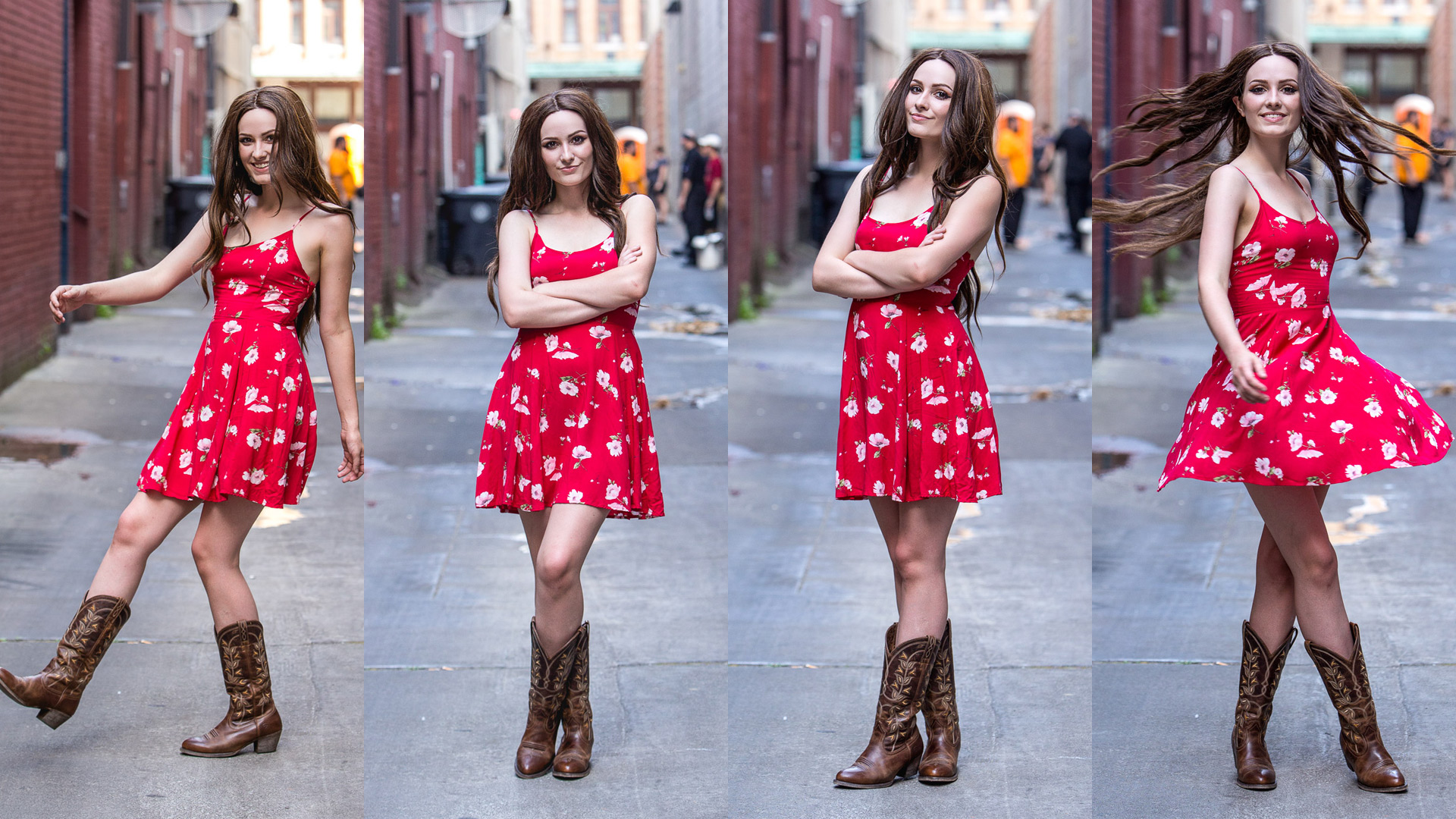 KNR: Is it good to be a woman in the knife world in 2019?
Swaggs: Absolutely. It's awesome. Come on in, ladies. The water is fine.
KNR: It seems like you're enjoying your time with SMKW. Why is that?
Swaggs: It's a 40-year-old family-run business. The world's largest knife store – no lie. You can get lost in there, but they treat me like one of their own. I'm sure if you've watched, you've heard me joke about my "work dad" – Andy and Melina [Guys Talk Knives producer and Andy's wife] are very much my "work mom and dad." We have a good time – and Smoky is just good to people. I love what I'm doing there, and what they've trusted me to do, which is represent their brand at the national level.
KNR: We'd be remiss if we didn't ask about this. We've watched as you've "divined" the names of the knives you all give away on GTK. Do knives need names?
Swaggs: Of course knives need names. [she stares at us incredulously before she laughs] I'm not sure why I named that first one. It just came to me. It was funny, and now it's become a thing. We actually have people message us asking me to name their knives. We've had auction winners ask me to name their knives. It's hilarious, but I love it.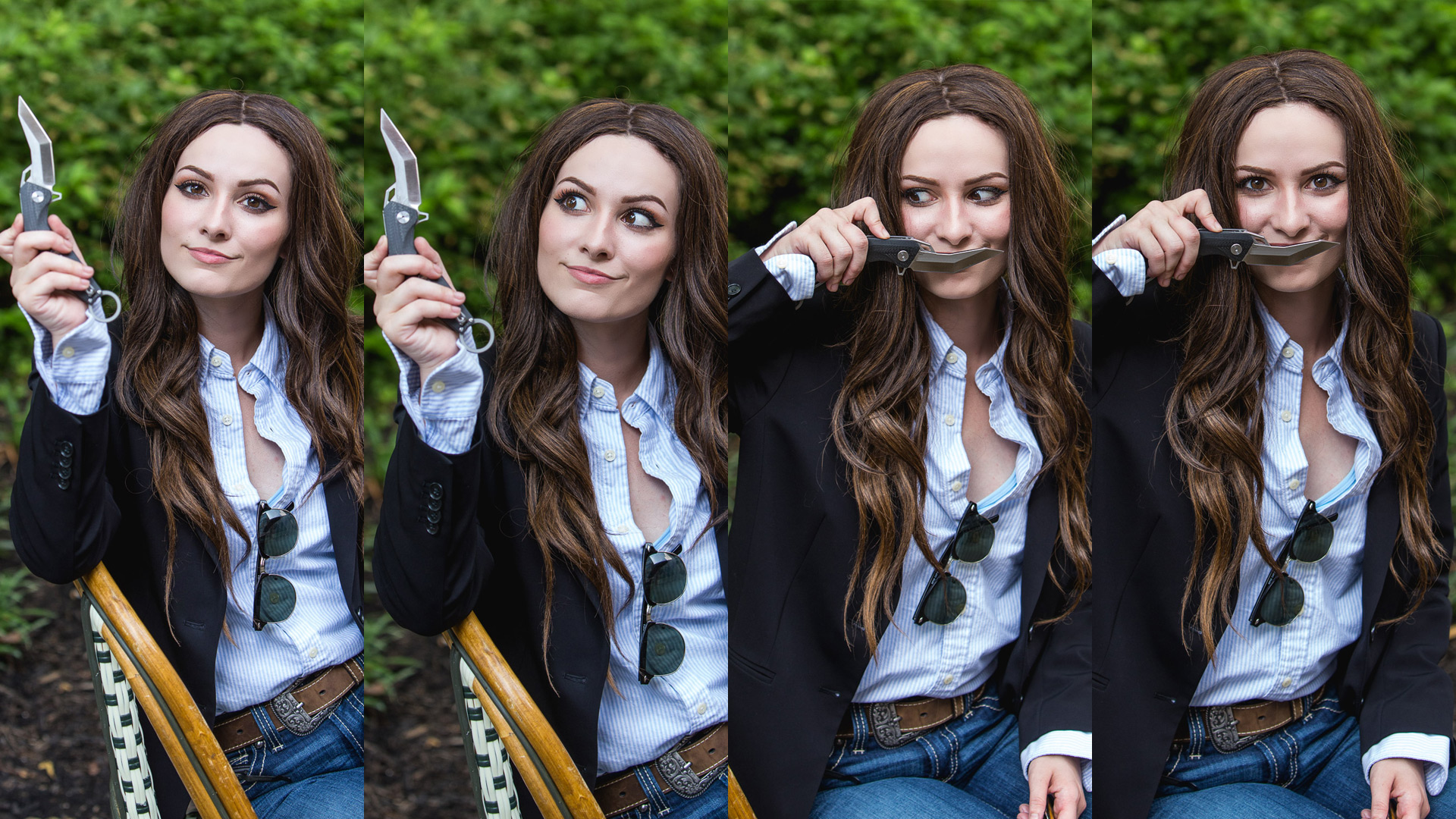 KNR: How DO you come up with the names?
Swaggs: Some are easy. I just look at them and the name is there. Some aren't so easy. But I find if I hold them just right – they tell me who they are. [she laughs really hard]
KNR: What's next?
Swaggs: Who knows? I'm just having a great time, and the more I learn about knives, the more interesting they become. I do know this. My collection of knives is growing, and I don't see that ending any time soon.