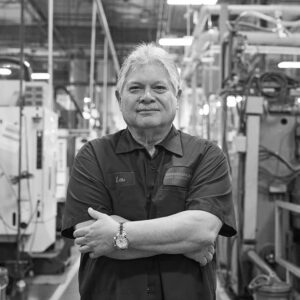 The EDC and knife community has lost one of the greats of our time. On Friday, February 21, 2020 Jon de Asis announced that his father, Benchmade founder and Blade Magazine Hall of Fame inductee, Les de Asis passed away. Les de Asis created one of the most influential knife companies in the world, and his influence in and on the knife community will be a lasting legacy well into the future.
Starting in the late 1970s, Les de Asis founded Bali-Song, Inc which produced the Model 68 butterfly knife. Over the next few years, Bali-Song, Inc. became the Pacific Cutlery Corporation, expanding its line from Bali-Songs to fixed blades and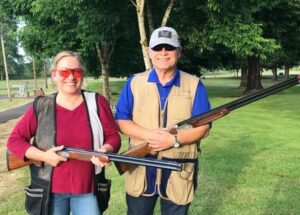 conventional folding knives. After seven years, Pacific was dissolved because it could not control quality, price, and delivery. Most people would've hung it up at that point, but Les didn't. Instead he formed Benchmade Knife Company in 1988.
Benchmade tells us he arrived at the name Benchmade because, "while there was 'handmade' and 'factory-made,' it was 'Benchmade' that described the quality of Les' product. He was building an operation that made precision parts, but with hand assembly on the finished products. This was a 'bench' operation and Les wanted the name to reflect the marriage of manufactured and custom."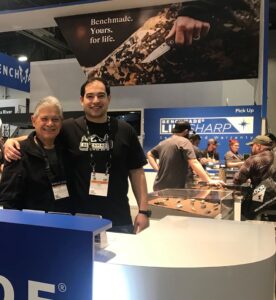 Over the years Benchmade revolutionized both the folding knife and automatic knife world. They moved from California to Oregon. They introduced the AXIS lock to the world. Benchmade became the first knife manufacturing company to use a high-power laser cutter that let them work with and cut steels too hard to stamp. Benchmade also became the world leader in automatic knife manufacturing and began to supply the military with them, a process that is still happening today.
From a small shop in California to the now sprawling 144,000 square foot facility in Oregon City, Oregon, Les De Asis' innovation, dedication and production of quality products never faltered. Benchmade currently employs nearly 400 employees and maintains its reputation as one of the best knife manufacturers in the world.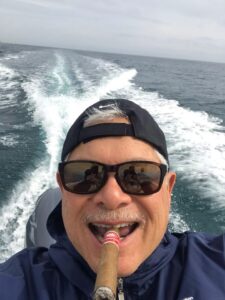 As his son, Jon de Asis wrote in the announcement of Les's passing, "My father loved all customers, employees, friends, and the storied list of knife makers who influenced him and the world of knives since his humble beginnings in the 70's. He was especially passionate and proud of the knife and shooting sports industries and always hoped they would thrive well beyond his years."
"His personality and character extended far beyond business, creating fun friendships and relationships that brought him tremendous joy day after day. He always cherished interactions with people from all walks of life; from folks in law enforcement and military, to those who love hunting and fishing, and also those who simply like to "smoke cigars, bullshit and eat good food" – in his own words!," Jon de Asis wrote.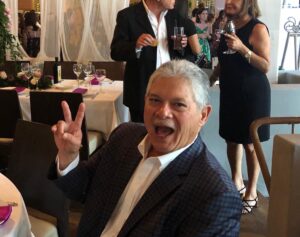 Les shared the AXIS lock with the world and changed the knife industry. He was inducted into the BLADE Cutlery Hall of Fame in 2017, and he will be sorely missed.