We recently had the opportunity to get up close and personal with the Gerber 39 Series Micarta Linerlock, and the USA-made, 4.3″ EDC did not disappoint. It's crafted from premium materials, cuts well, and feels great in the hand. Let's get into this.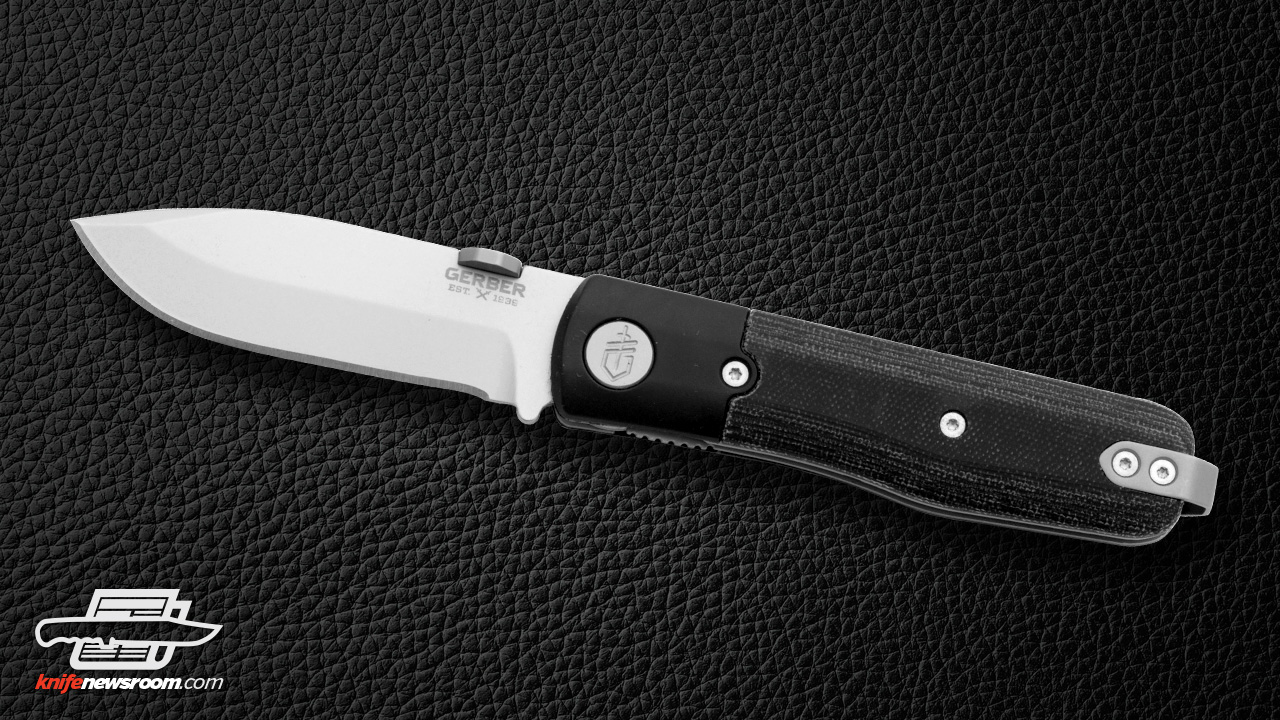 What does 39 Series mean?
Gerber was established in 1939, and according to Gerber,  "For 75 years, [we've] been perfecting the art of knife-making, pioneering the ideal balance of American tradition and modern design elements… the 39 Series Micarta Clip Folder is where premium materials, unique design features, and artisan craftsmanship meet. Proudly built in Portland, Oregon, this knife offers everything that a knife enthusiast could want in one utilitarian package."
The Details
> Blade steel: CPM-S30V
> Handle material: machined Black Micarta with high-density Black  Polymer  Bolster
> Blade length: 3.3 "  (8.3cm)
> Closed length: 4.3"(11.0 cm)
> Overall length: 7.6" (19.3 cm)
> Knife weight: 3.8 oz (107 g)
> Low-ride Pocket Clip
> Locking Mechanim: Linerlock
> Made in Portland, OR, USA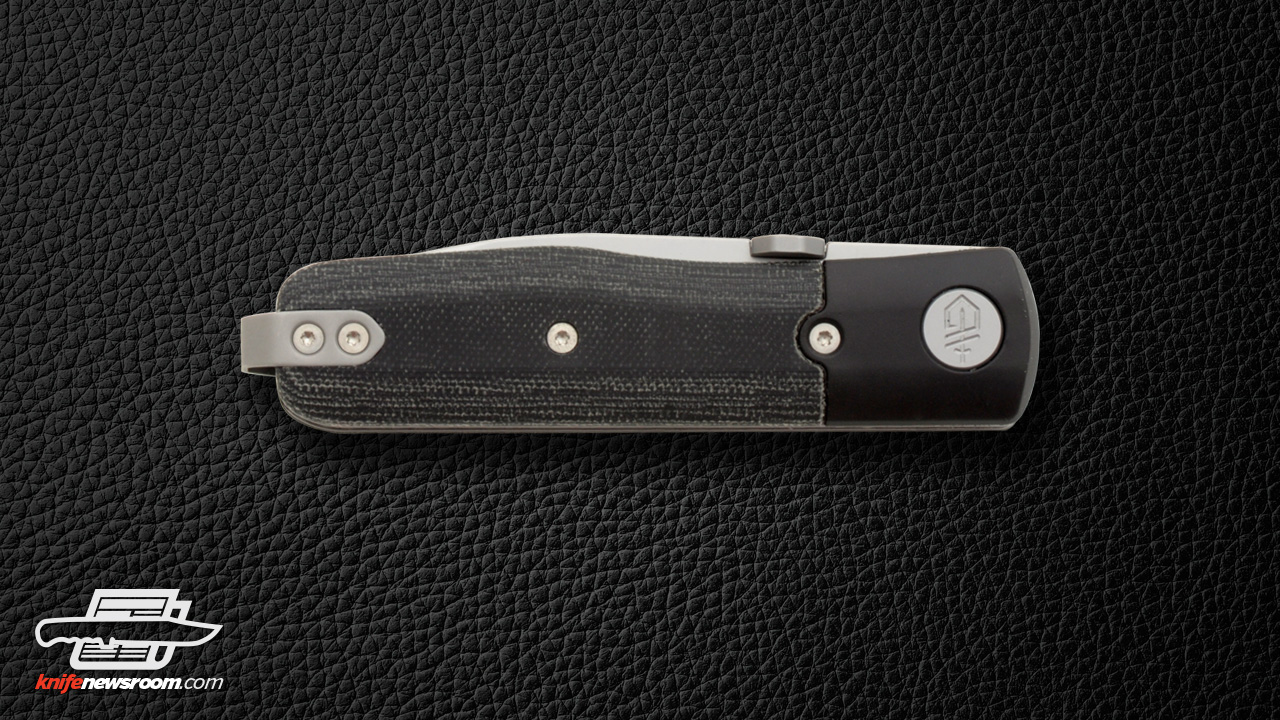 "Virtually indestructible CPM S30V steel is fashioned into a 3 inch fine edge blade, holding a razor sharp edge and providing first-class corrosion resistance," Gerber writes, and they're not kidding. Out of the box, the 39 Series Micarta Clip folder is sharp. As you can see in the video (above), it sliced through tough corrugated cardboard easily and was equally good at piercing.
The Micarta handle has been precision machined, and while were' not sure, as Gerber tells us, that it bridges "the gap utitility seamlessly," it does feel good in your hand, and it certainly doesn't look like most of the modern EDC carries in the market. In fact, we think it has a real vintage, old school military flavor and feel made from modern materials. This seems to be a new trend in the knife world (look at the CRKT Home Front), and we love it.
The oversized thumb stud on the spine of the clip point blade is a comfortable resting spot for your thumb while cutting, but it's intended use is more basic. This is not a knife that you're going to flick open easily with one hand. You've got to work a little to get moving from closed to open and the thumb stud helps greatly.
The combo bail/deep pocket clip is part of what gives the Clip Folder that vintage military flavor, and we love that it's a deep-pocket, tip-up clip.  It's easy to forget it's in your pocket, but always there when you need it.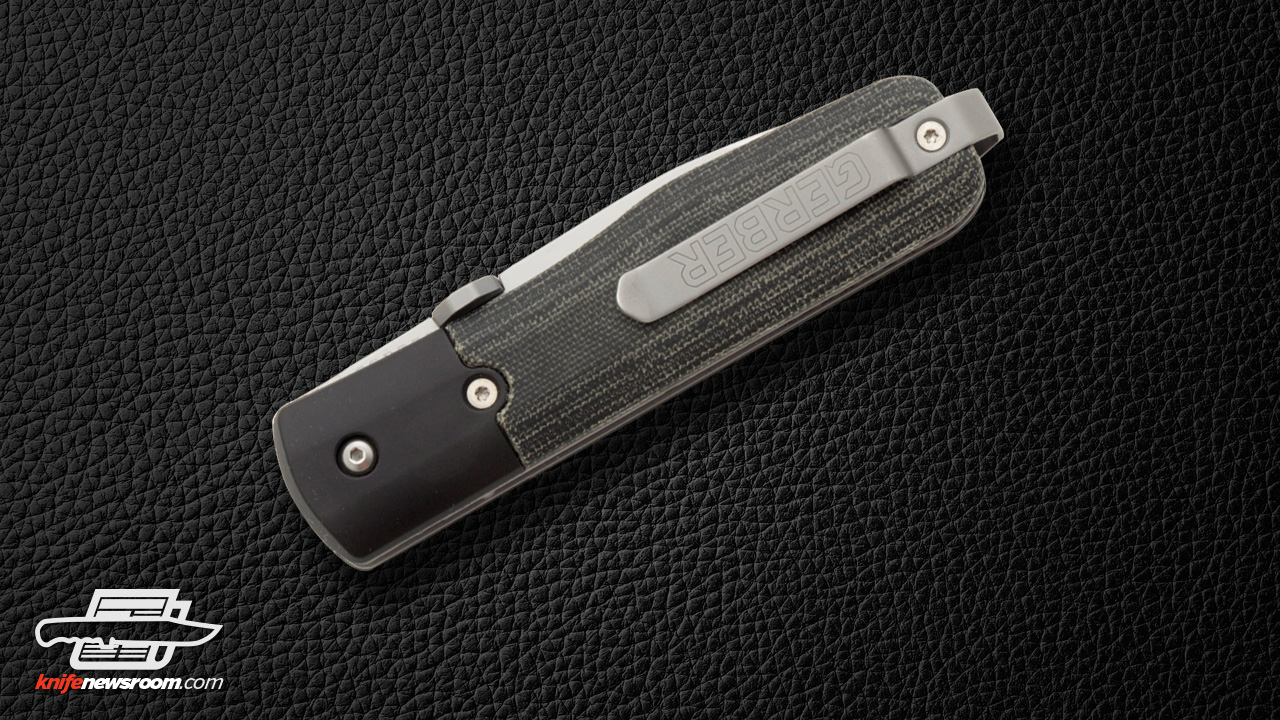 All-in-all, this is a great little knife. We rotated it in with our regular EDC knives, and it performed perfectly over and over. If you're looking for a USA-made, well-crafted knife with great steel at a good price, we'd definitely recommend the Gerber 39 Series Micarta Clip Folder.