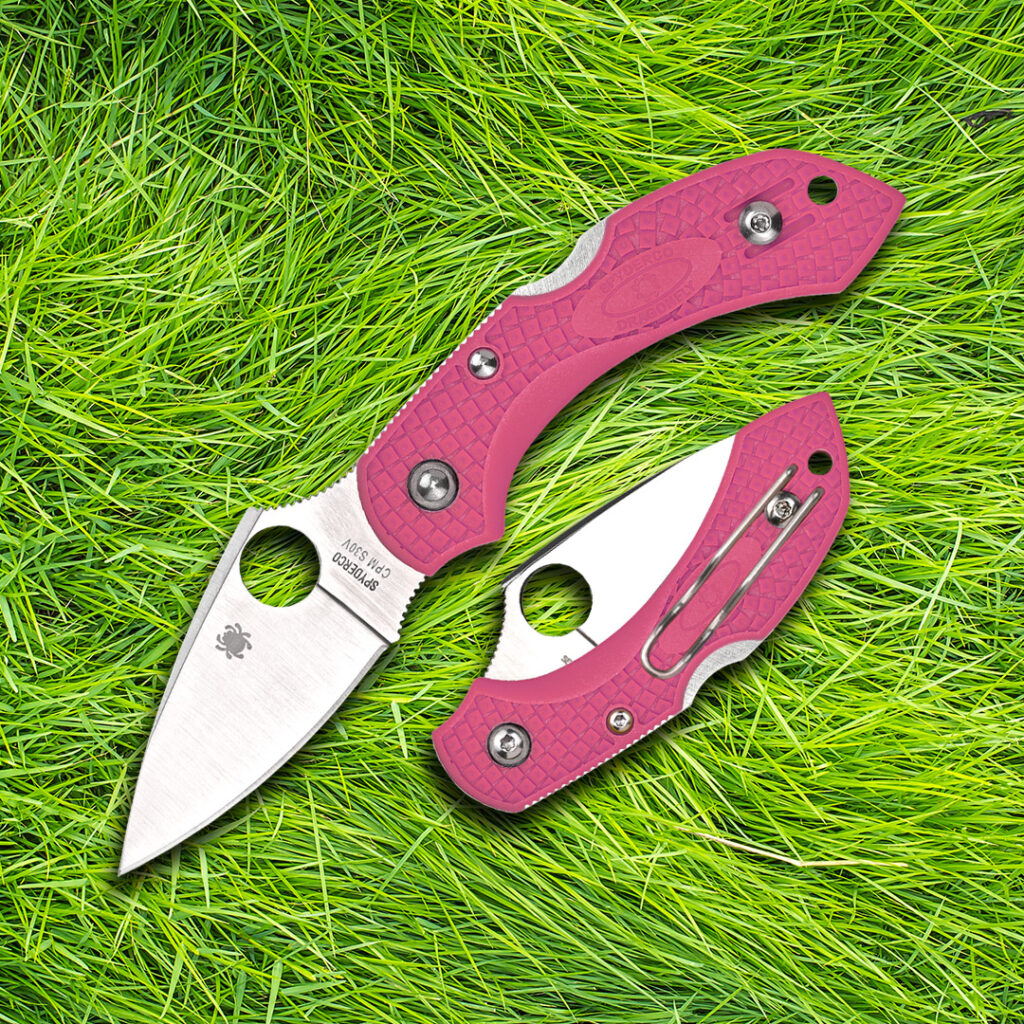 Among the more popular small and fifth pocket knives Spyderco offers, the Spyderco Dragonfly 2 Lightweight has been incredibly popular. For 2021, Spyderco has introduced a pink-handled version of the lightweight Dragonfly 2, and part of the sales go to support an organization called Pink Heals.  Let's get into the knife first, and then we'll tell you about the charity it supports.
Size first. The Spyderco Dragonfly 2 Lightweight Pink is a small knife. Some would call it a fifth-pocket knife (that's that little pocket inside your pocket on most jeans). It closes down to just 3.3″ and opens up to only 5.6″ overall. And, when Spyderco calls this the lightweight, they mean it. It weighs only 1.2oz.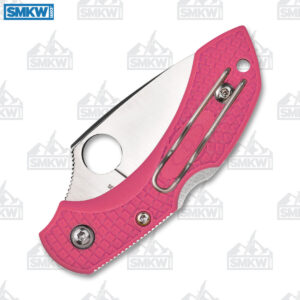 The Spyderco Dragonfly 2 Lightweight Pink features a 2.28″ CPM-S30V blade with a satin finish. It's .09″ thick and has Spyderco's trademark Round Hole which makes it easy to open one-handed.
This knife has what Spyderco calls a Backlock (the rest of us know that as a lock back – way to be different Spyderco).  The handles are pink fiberglass-reinforced nylon with an ambidextrous tip-up wire pocket clip. We like how the handle and the blade choil come together to form a nice forward grip, finger choil when the knife is open, and there's a good amount of jimping both in that choil and on the spine and thumb ramp, so you can really hang onto this little fella.
As we mentioned above, part of the proceeds of the sale of this knife go to support an organization called Pink Heals. We don't know the exact amount, but we can tell you about the charity.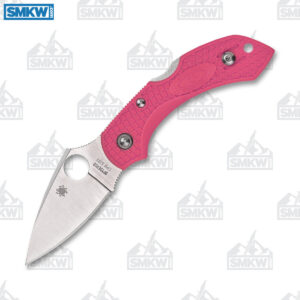 Pink Heals says, "It is our mission to provide the pathway for giving that drives funding solutions to individuals and communities in need on a global level… Pink Heals is personalized support at a grass roots level and visionary leaders across the world are implementing our program at a rapid pace… The Pink Heals National Tour operates by the sale of merchandise, gifts, local sponsorship and in-kind donations…" You can learn more on their Pink Heals web site.
Spyderco Dragonfly 2 Lightweight Pink Details
2.28″ CPM-S30V Blade
Satin Finish
.09″ Thick
Spyderco Round Hole Opener
Lockback
Pink Fiberglass-Reinforced Nylon Handles
Ambidextrous Tip-up Wire Pocket Clip
3.33″ Closed
5.58″ Overall
Weighs 1.2oz.
Made in Japan
The Spyderco Dragonfly 2 Lightweight is a great little fifth-pocket knife with light handle materials and premium blade steel. It helps to support a nice cause, and the pink handles make it stand out from other Spyderco knives. If you're interested in one of these, simply click any of the links in this article or the button below.