The legendary gun manufacturer, Colt filed for bankruptcy in June of 2015. Don't worry. The court approved Colt's reorganization plan in January of 2016, and they will continue making guns. They won't, however, continue making knives under their current licensing deals, and according to a source close to Colt, there is no plan anywhere in sight to start making knives again. This means that if you're a Colt knife collector, then you have a piece of history that may never produced again – ever.  And, if you can get your hands on a Colt knife, you should – because Colt Knives just became a collector's dream.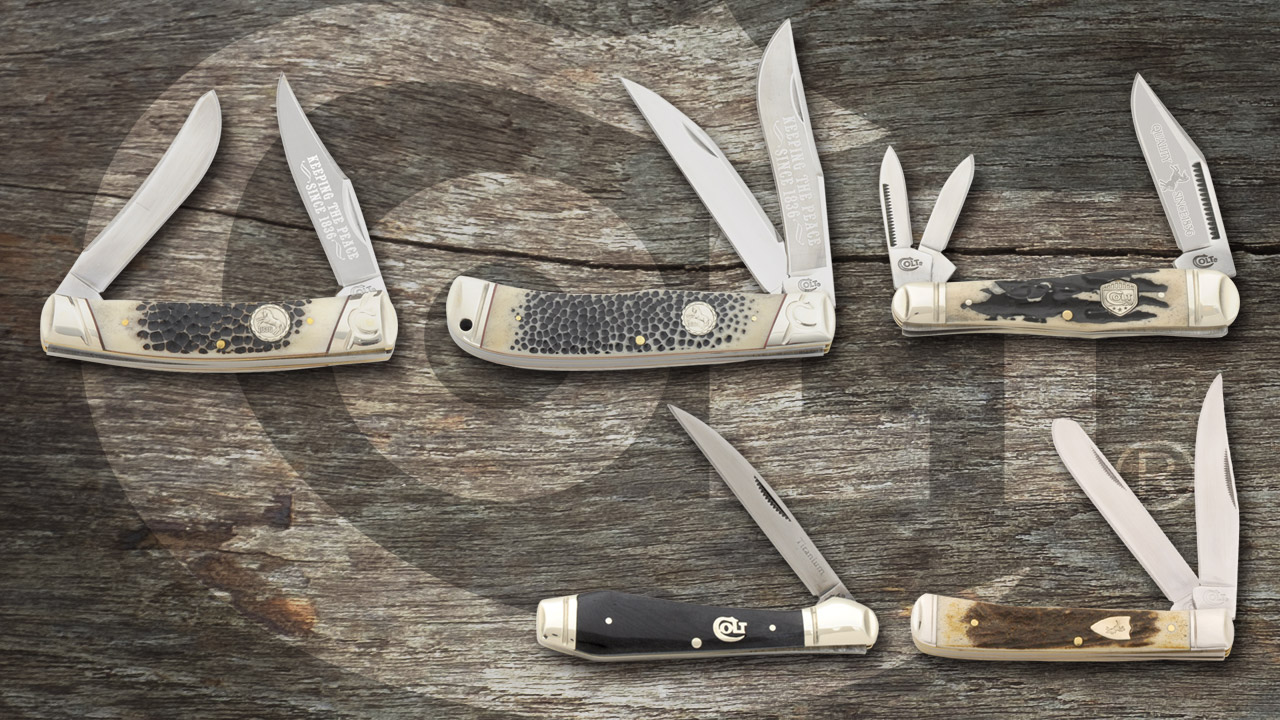 Colt pocketknives were created for Colt under license. They are among the best pocketknives ever produced, and the quality of craftsmanship and materials is truly astounding. The features, embellishments, and even the walk and talk of Colt pocketknives run neck in neck with any maker, including Case.
Take for instance the Colt Buckshot Bone knives. The line is made of genuine bone handles with "buckshot" jigging. The blades are 440A stainless steel (extremely sharp out of the box) and the master blade has a frosted etch, and that doesn't touch the fact that these knives have half-stops. The nickel-silver slant bolsters are embellished with the "Serpentine C" Colt emblem, and the handles are double-lined with a Rampant Colt 1836 shield.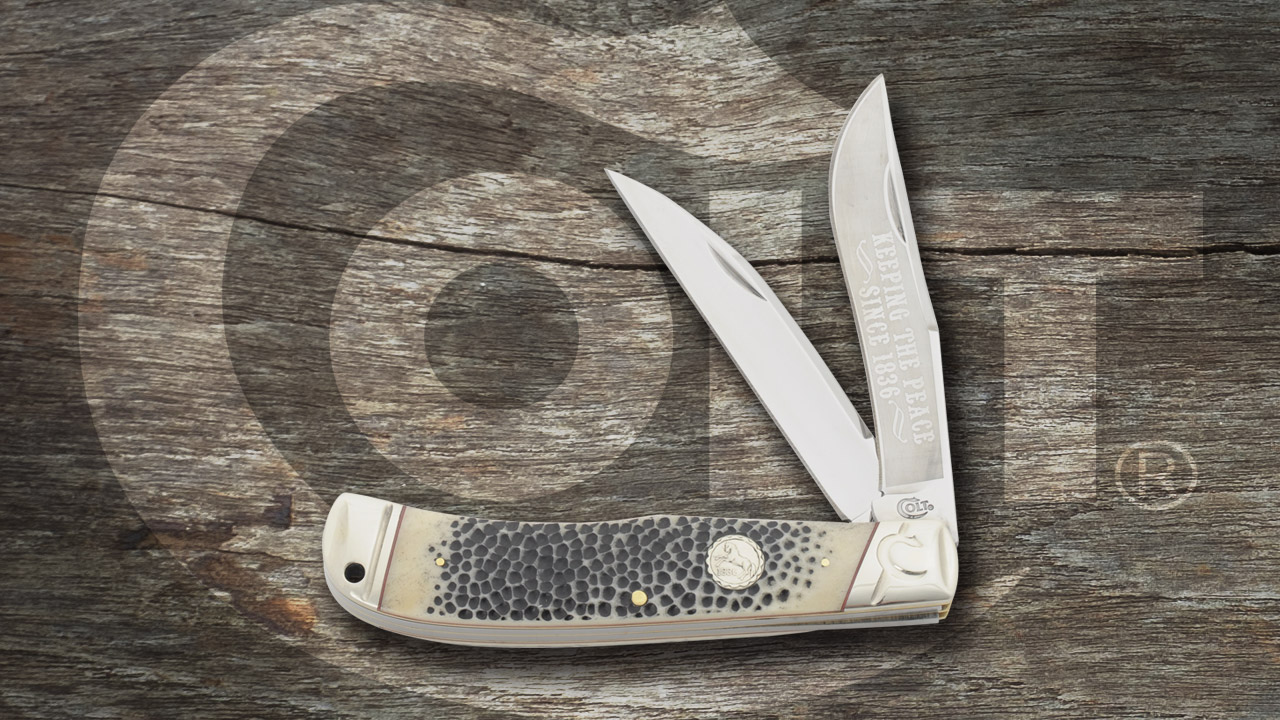 "Colt Buckshot Bone Jumbo Trapper"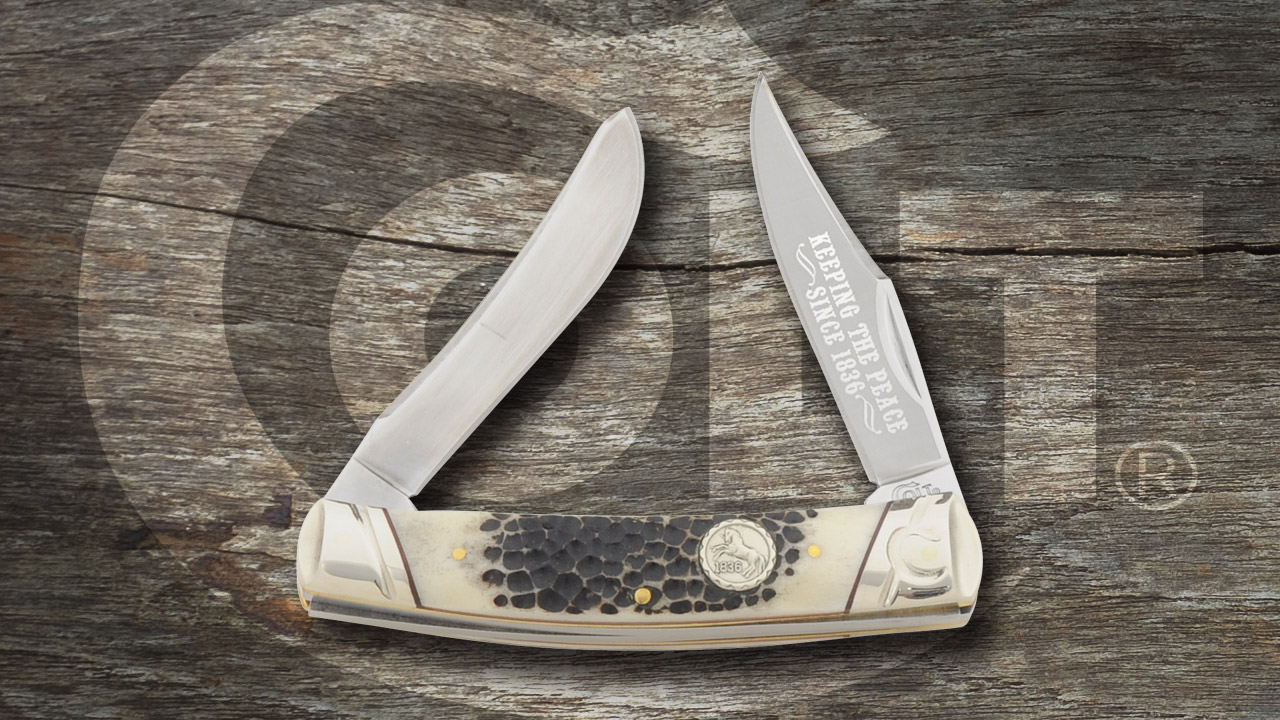 It's truly a shame that it looks like Colt will no longer produce knives under the Colt brand. The Colt line of pocketknives are still among the finest we've seen produced and the Colt brand has such a rich history and tradition that was clearly executed in the Colt knives line. Take for example the Colt Black Stag Bone Gunstock Whittler or the Colt Stag Trapper. Both of these knives are truly gorgeous knives made of genuine materials by quality craftsman. You can simply feel it when you hold them in your hand.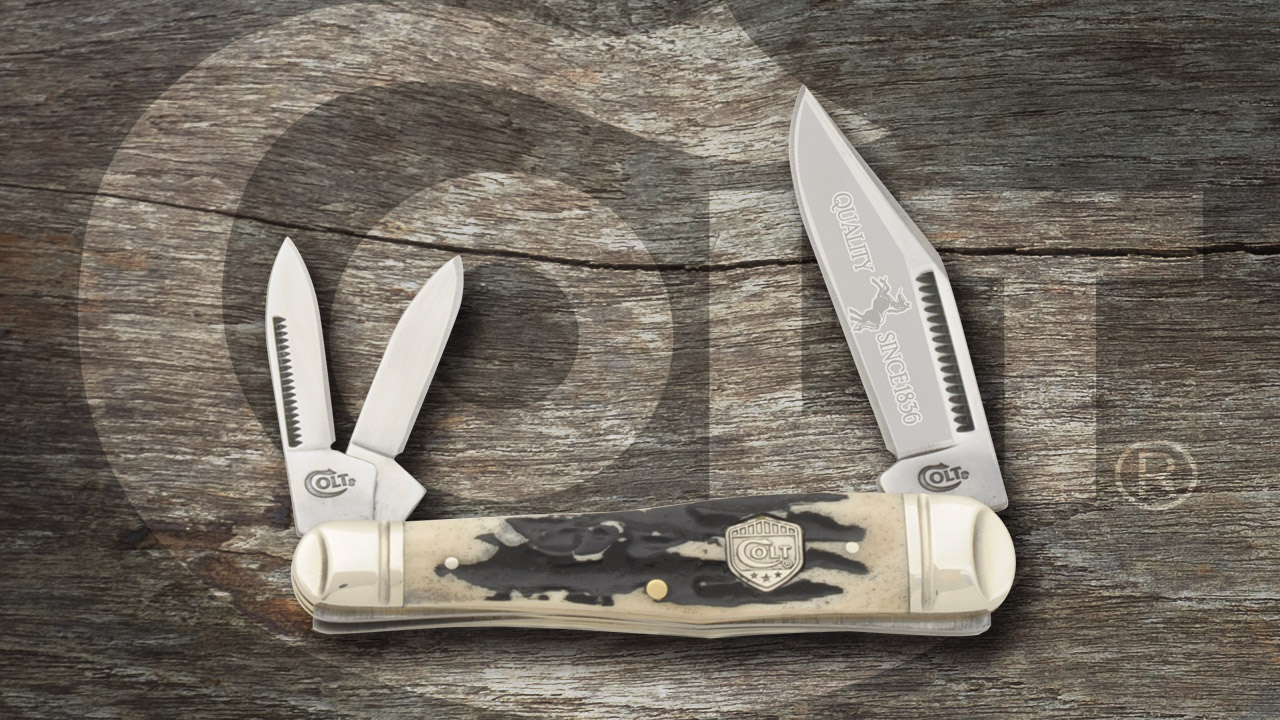 "Colt Black Stag Gunstock Whittler"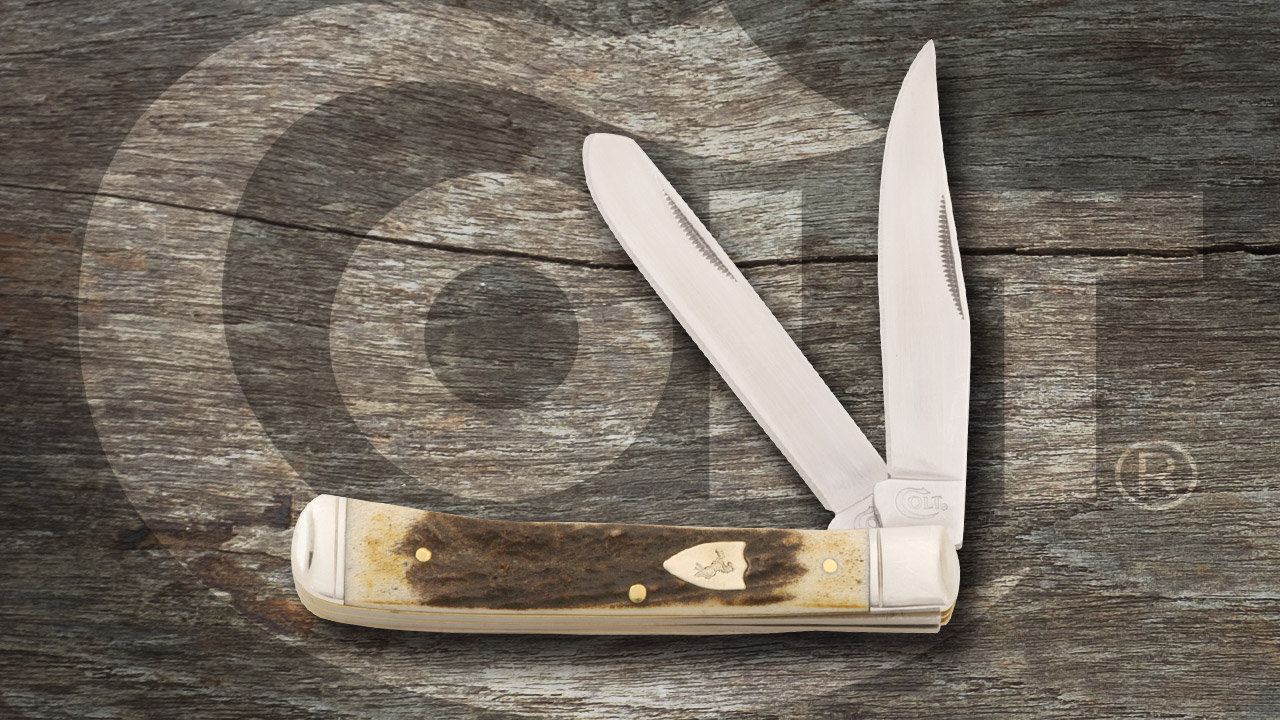 Almost every Colt knife comes with a decorative, collector's magnetic clasp box for display, and every one of these Colt knives is now a true collector's item. None will ever be produced in this line again. What's left is left, and the smart collector will snatch these up and keep the knives in pristine working condition and the boxes in mint condition, because there will never be more like them branded as Colt.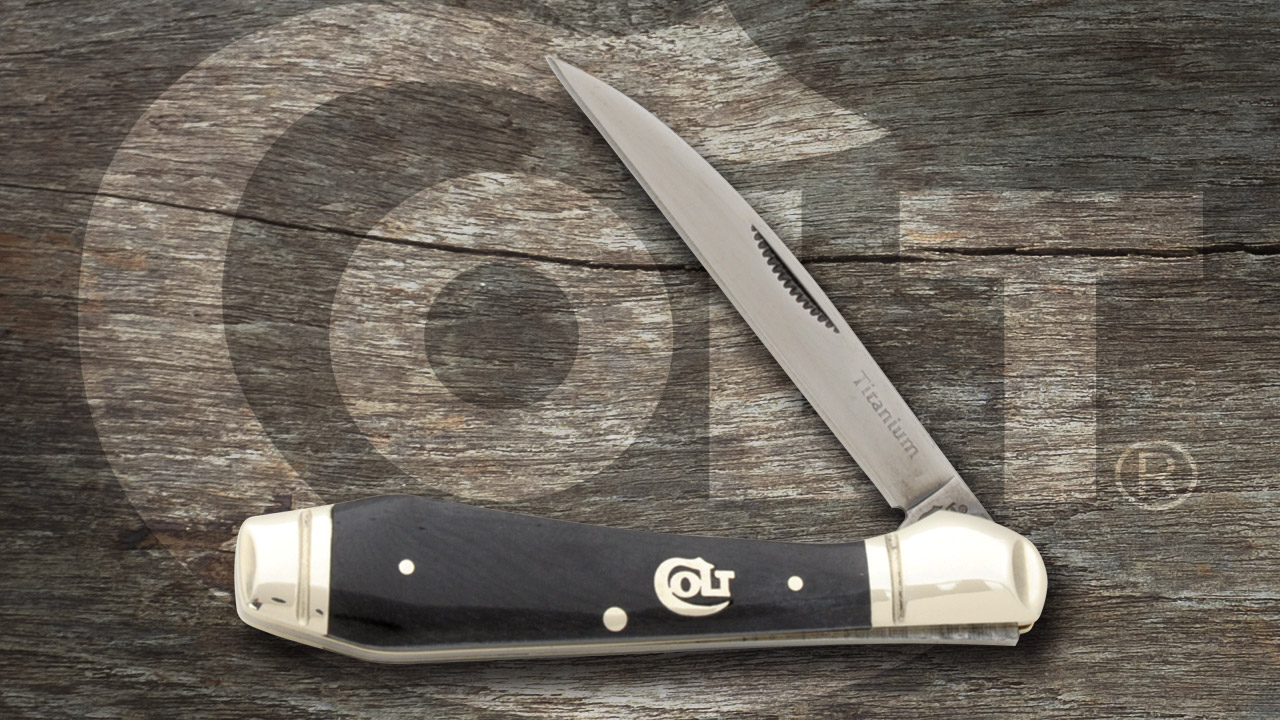 "Colt Titanium Series Black Smooth Bone Wharncliffe Folder"
If you're a collector looking for these and many other Colt pocketknives, we've found them on the web at Smoky Mountain Knife Works (smkw.com). In fact, they're running a 20% off sale on all Colt knives until midnight eastern on Monday July 25, 2016. Don't miss this opportunity to own a piece of history. You won't regret it. Use coupon code COLT16 at checkout to take an additional 20% any Colt knife.
Click here to get your Colt knives at SMKW