If you have a bearded hipster in your life, we've found the perfect Christmas gift. I promise they will love it. It's the Microtech Tactical Beard Comb – a collaboration between custom knife maker Anthony L. Marifone and Caylon McCoy of The Real McCoy Beard Oil fame. And before I say anything else, let me say this. It's automatic, and it's awesome – and I don't just mean a little awesome. It's really awesome.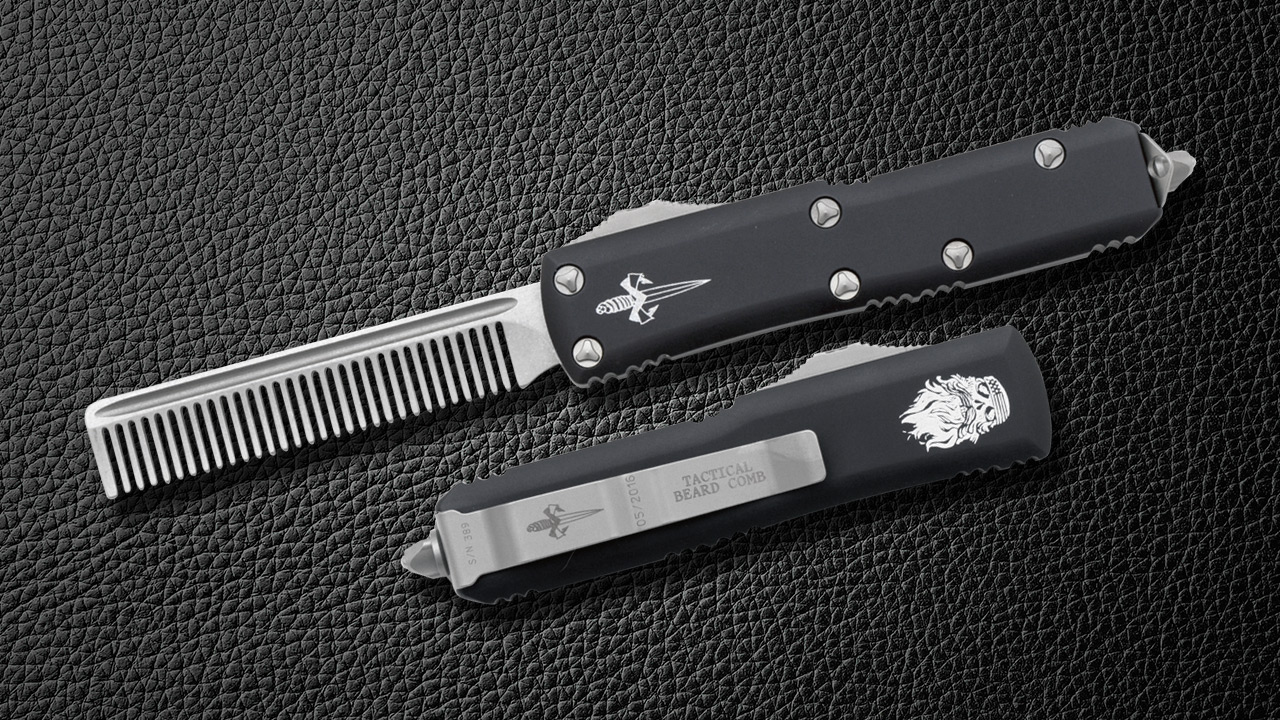 The Microtech Tactical Beard Comb is fully automatic. If you push the thumb button forward, the beard comb springs out. If you pull it backwards, it retracts into the handle by spring action as well. It's quick. Mircrotech quick.
The Details
Spring loaded opening and closing with thumb slide
Stonewash metal comb.
Black aluminum handle.
Pocket clip.
Glass breaker tip.
4-3/8″ closed.
7-1/2″ overall with comb extended.
What's in the Box?
The Microtech Tactical Beard Comb comes with a presentation box, a zippered pouch with padded interior, an inner cloth pouch for storage, a cleaning cloth, and metal certificate of authenticity. Have a look at the image below. You will blow your hipster's mind with this comb.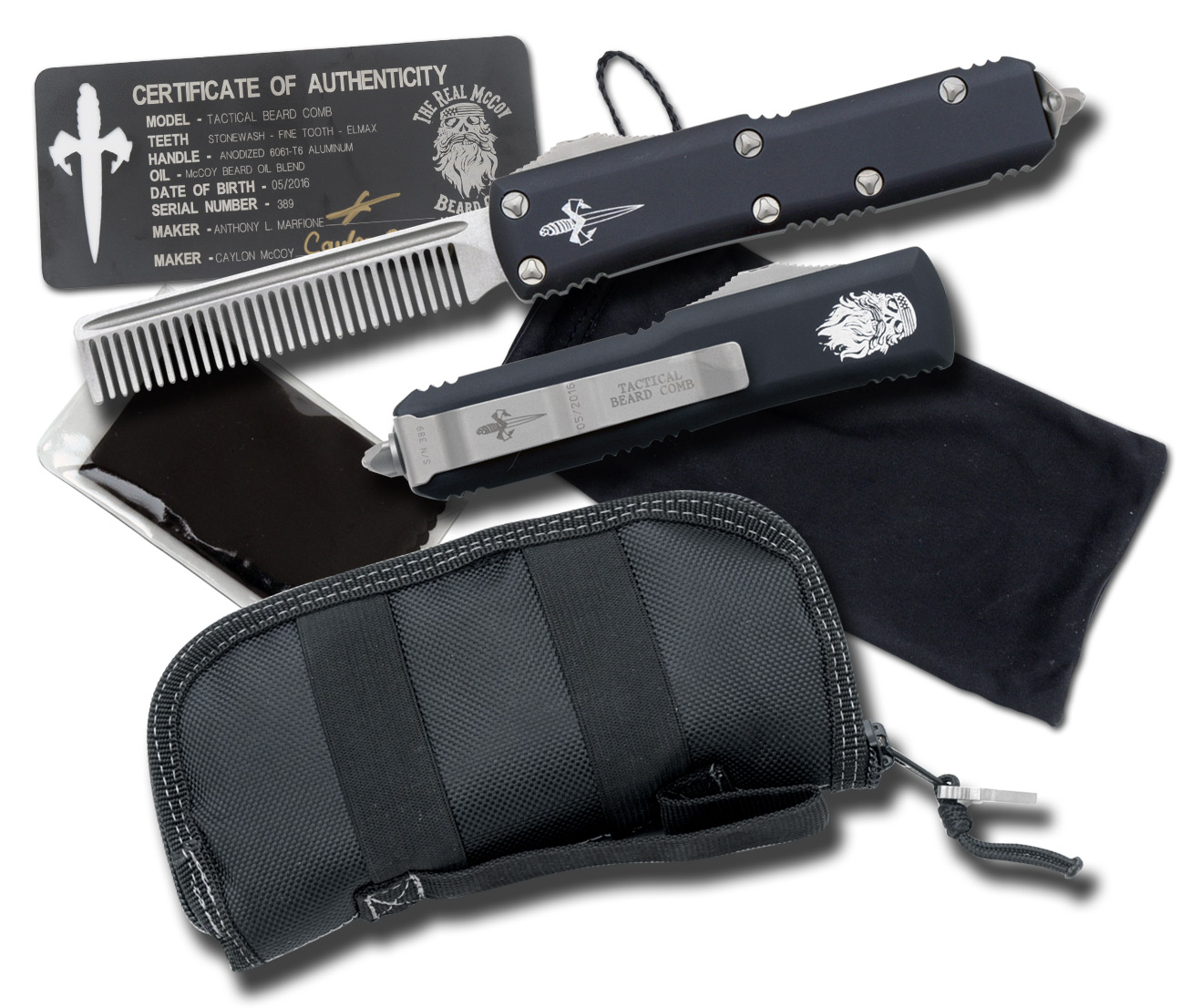 Want one? You can find them at Smoky Mountain Knife Works (smkw.com) by clicking the button below.