There's an old saying, "If it ain't broke, don't fix it." Opinel is a French knife company founded in 1890. For over a century, Opinel has kept their same basic knife design, it's coveted all over the world – there's no need to "fix it." These knives set a standard of quality so high that even Pablo Picasso was said to use one as a sculpting tool. For a quality to price comparison, I'm not sure there is a better bang for your buck on the market today.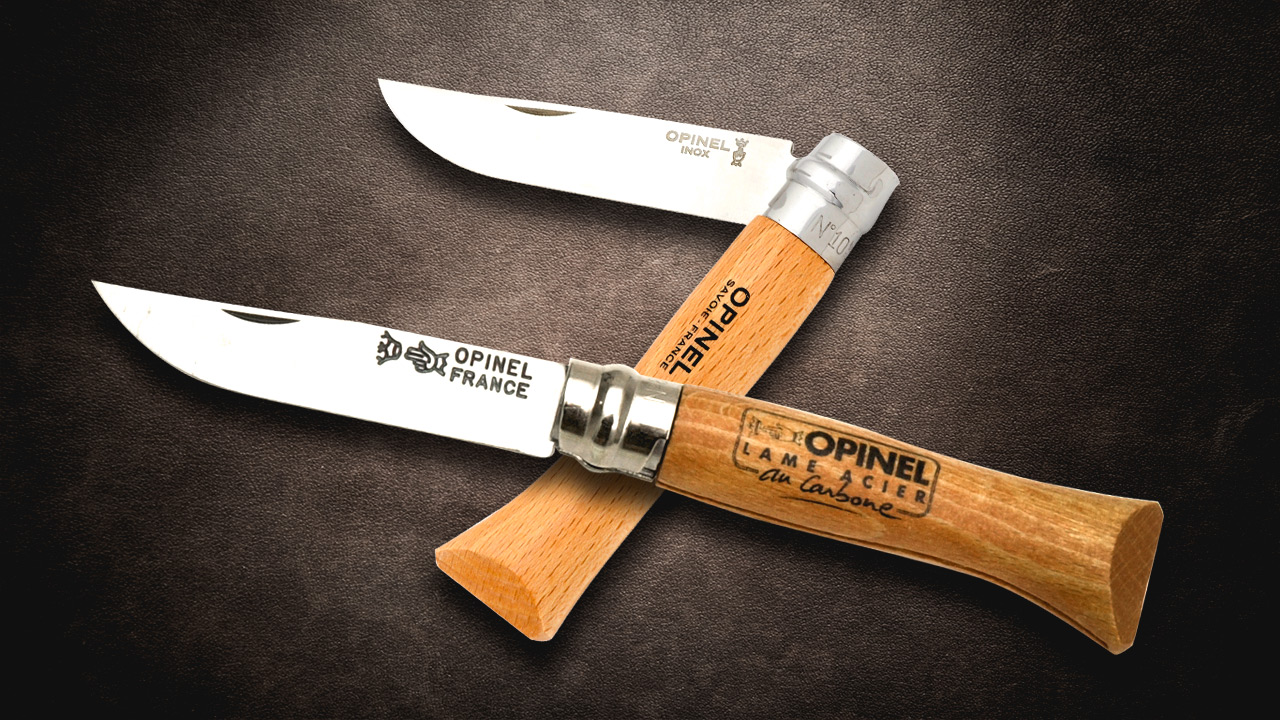 Opinel uses two blade materials depending on which series you purchase. They have a stainless knife using Swedish 12C27 Sandvik steel, but if carbon blades are your thing, Opinel also makes a Xc90 full carbon blade. Opinel makes these knives in many different blade lengths that range from 1.25" to 8.75" and everything in-between. This means there's an Opinel blade that will definitely suit your needs.
The handles of the Opinel series are made of an attractive, natural grain Beechwood. This design features a Virobloc safety ring to lock the knife open. When you open the blade of an Opinel, simply turn the blocking ring in either direction to lock the blade firmly in place. This dated system might seem primitive, but it is fail safe and easily works even in the toughest conditions. Also, as a fun trivia fact about the Opinel wood handles, they make the knives float when dropped in water.
The Details
12C27 Stainless or Xc90 carbon steel blades
1.25" To 8.75" blade lengths
Beechwood handles
Virobloc locking system

Opinel knives have an impressive pedigree and that usually comes at a price. You don't have to worry, because these quality knives start at about $11 and run up to around $24. With the low price of these knives paired with the obvious benefits, you almost have to ask yourself "why don't I own one yet?". You can find Opinel's full lineup at Smoky Mountain Knife Works (smkw.com). Simply click the button below to find them.