Rough Rider is just winning the classic knife game right now. These guys are offering some of the hottest materials, classy designs, and best prices on the market today. The new Buckshot Bone Series is everything I listed and more. Rough Rider has taken great care to make every knife a masterpiece from the assembly line to the showroom floor (or collectors box for those who order online).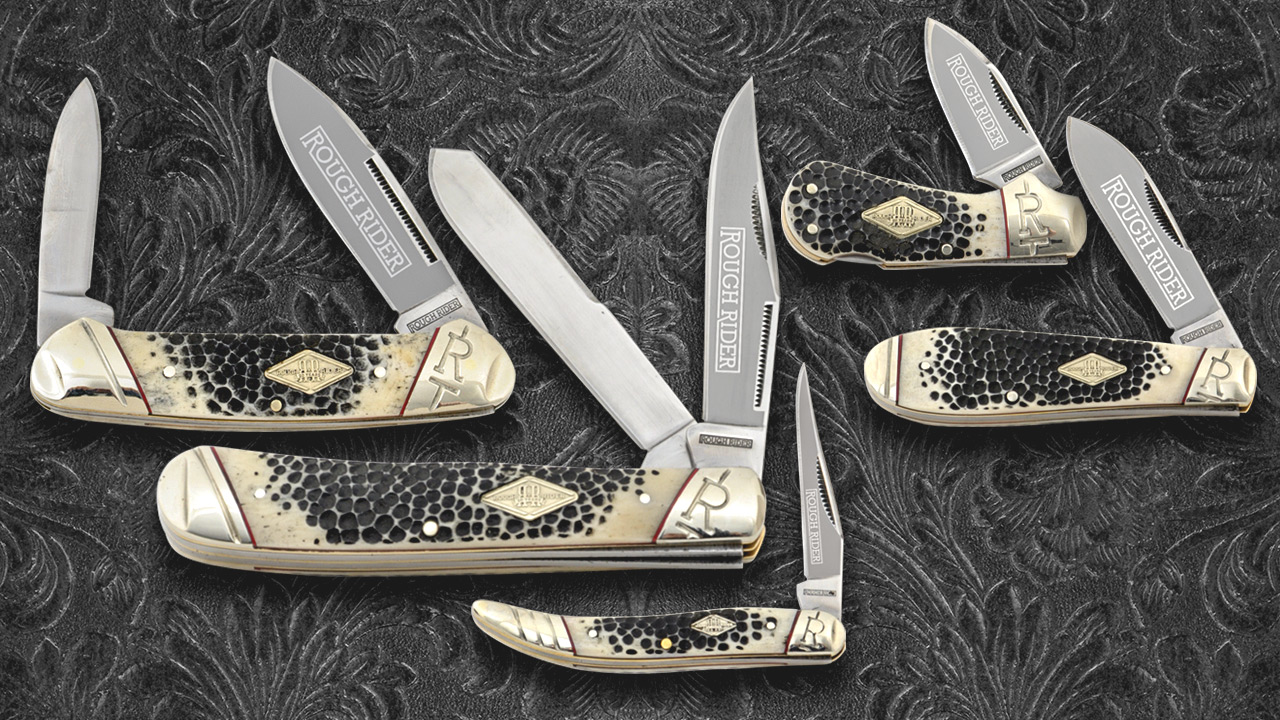 The Buckshot Bone series is produced in popular patterns including the Double Lockback, Canoe, Small Toothpick, Cub Lockback, Tear Drop Jack, and Trapper. The 440A stainless blades come razor sharp out of the box, and each blade features a frosted blade etch.
The handles are beautiful and have a classic look. The genuine bone handles have a unique Buckshot jigging that really makes the bone stand out. The bone is surrounded by nickel silver bolsters that feature an "R" logo. The shield is special on these knives because it not only says "Rough Rider" but also displays "20 years" for the Rough Rider anniversary.
Click on any image below to launch a slide show of larger images.
Talking about these knives gives me a terrific opportunity to discuss identifying quality and how Rough Rider meets the highest standard. The Buckshot bone knives all feature half-stops. That means the blade has a stopping point in the half way position and the open position, instead of just open or closed. This means that if you accidentally close the knife a little while cutting, your fingers will be spared. This feature is only found on the highest quality traditional pocketknives. While it is a little-known detail, it's actually a big deal to quality knife enthusiasts.
The Details
440A stainless blades
Genuine bone handles
Nickel silver accents
Half-Stops in all blades

Rough Rider does it again, making more classic knives that feature gorgeous craftsmanship. These knives will look great in any collection or in your daily carry. You can find these knives between $9.99 and $14.99 at Smoky Mountain Knife Works (smkw.com) Simply click the button below to find them.