The Buck 119 turns 75 this year and has managed to maintain popularity with fans around the world. The 119 had some humble beginnings and gained fame during World War II. The original 119's were designed for U.S. soldiers and crafted using surplus files and recycled airplane canopies. The 119 has come a long way since then, but the initial design has withstood the test of time.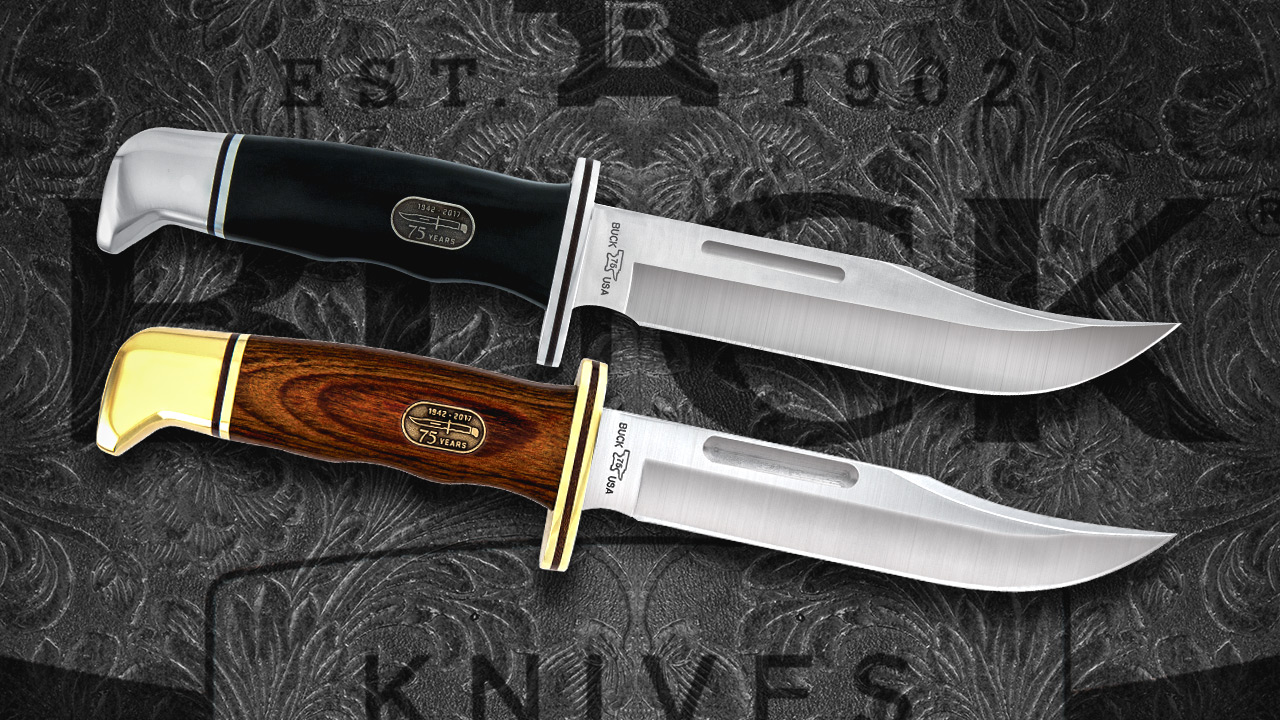 The 119 has stayed true to its origins of making a combat ready field knife, but the 119 has also made a name for itself as a general-use heavy duty knife. The blade is a 6" long skinner made from Buck's 420 high carbon stainless steel. It features a blood groove which is both nostalgic and practical on a blade like the 119. This is a great knife to accompany you on a cross country Harley Davidson trip or on a backwoods hunting trip with your friends.
You have two choices on the anniversary edition's handles. You can get a black phenolic handle with aluminum guard and pommel, or you can get a Cocobola wood handle with brass guard and pommel. Both handles include a special shield and tang stamp for the 75th anniversary of the 119. Buck even includes a special embossment on the sheath to commemorate the occasion.
For those who don't know, Buck also has an incredible warranty. The Buck Forever Warranty will always cover their knives. If you purchase a Buck and hand it down in your family as a heirloom, Buck will always have it covered. It's seriously one of the best warranties in the industry and adds incredible value to a knives like the 119 75th anniversary knife.
The Details
420 High carbon stainless blade
75th anniversary shield and tang stamp
6" blade
10 ½" overall
The 119 has been around for 75 years and we hope it sticks around for 75 more. This legendary knife is already a great deal and with this special edition, it's almost too hard to pass up. The Buck 119 75th anniversary retails for $89.99 with the Cocobola wood handle and $64.99 with the black phenolic handle. They are available at Smoky Mountain Knife Works (smkw.com).