Here are two gorgeous Damascus Turquoise Skinners we found at Smoky Mountain Knife Works. Both knives feature genuine Damascus blades and handles made of black horn and turquoise.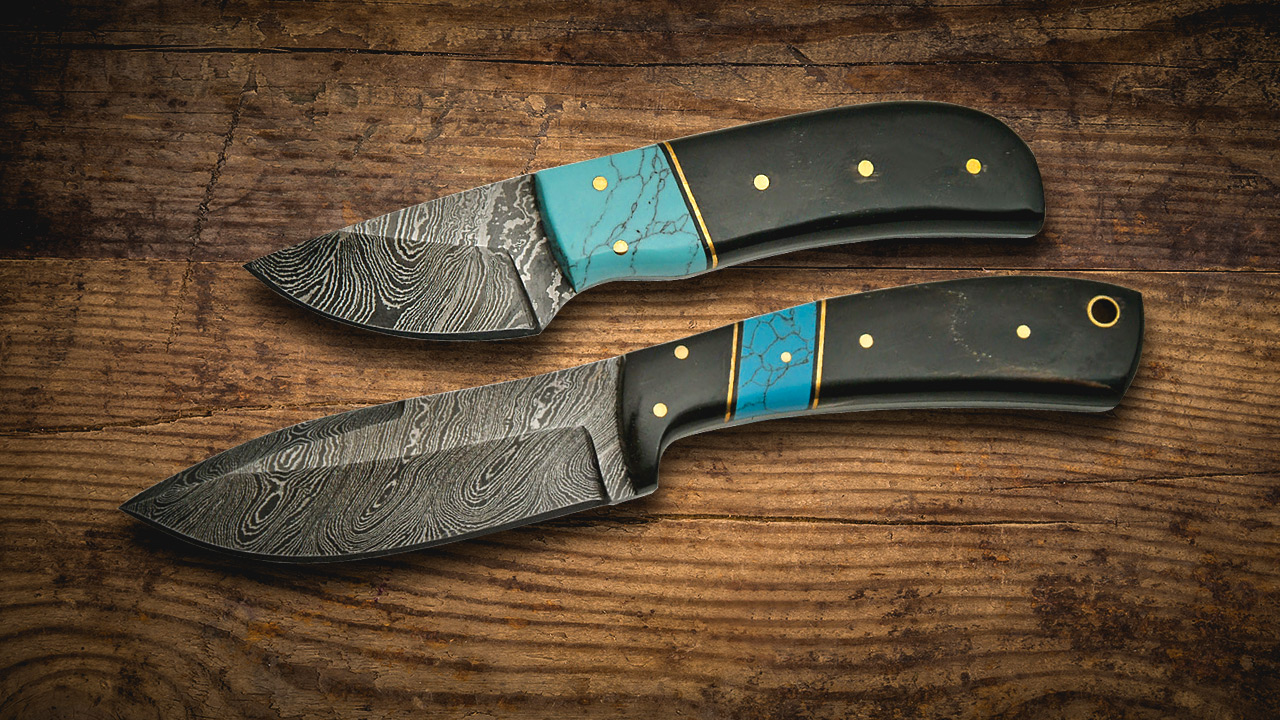 Damascus Turquoise Skinning Knife Details
Genuine Damascus steel
Dark Bone and turquoise handles
Leather sheath
Stubby 5 ½" overall length
Drop point 8" overall length
You can find the Stubby for $24.99 and the Drop Point for $34.99 at Smoky Mountain Knife Works (SMKW.com).
*Quick Find is a new feature of knifenewsroom.com. From time to time, we'll throw out quick articles about knives that we find interesting, but don't need a more detailed stories. These are Quick Finds.