Smoky Mountain Knife Works has the coolest dinnerware set I've ever seen (sorry Wusthof, I still love you). This Medieval Feasting Set features a fork, spoon, and knife, all made from one-piece carbon steel, which is perfect for late-night raids on your kitchen. The steel has a dark Gothic appearance that closely resembles traditional dinnerware. It's similar to those found around the most brutal Viking warlord's dinner table.*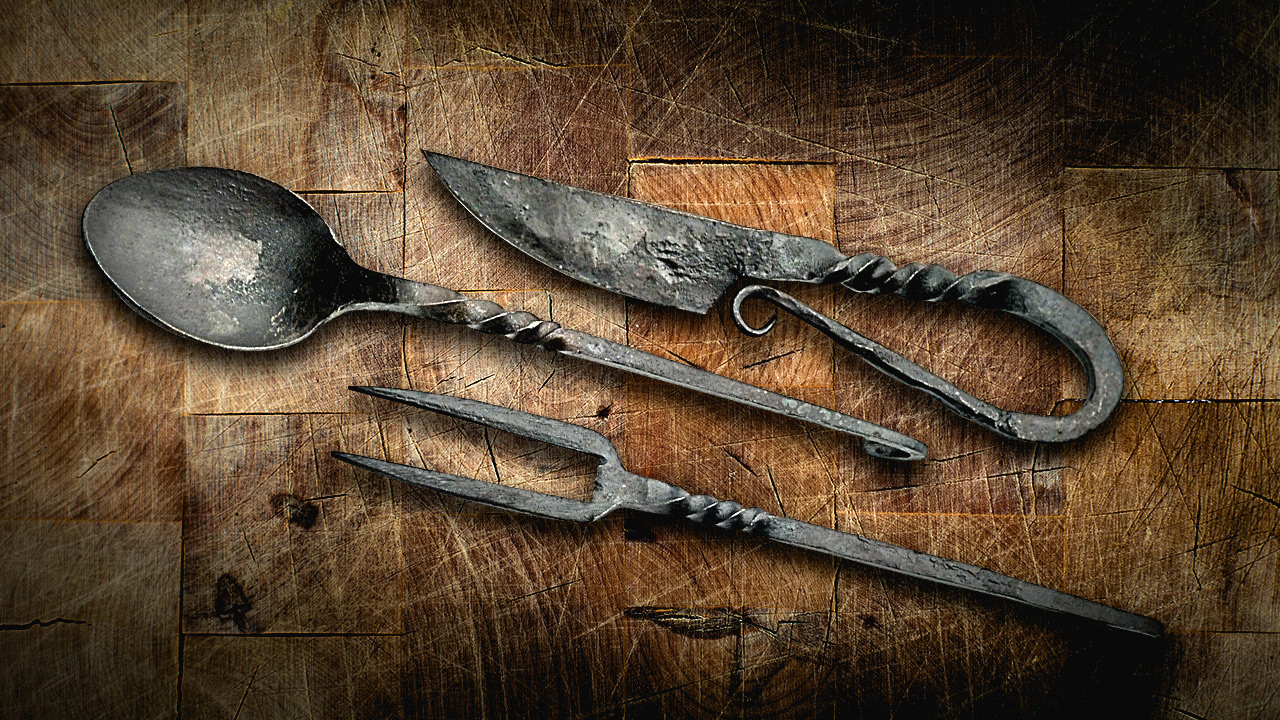 The utensils in the Medieval Feasting Set are  6" long and feature unique twisted handle design. The set comes in a black leather pouch with a cord tie that keeps the set safe from those who are jealous and wish to strike down your dinner table dominance. Just make sure you wash them well before you put them in storage (they are carbon steel after all).
Click any image below to launch a slide show of larger images of the Medieval Feasting Set.
Medieval Feasting Set Details
High carbon steel
Black leather sheath included
Each Utensil 6" long
This Medieval Feasting Set enables you to literally be the coolest diner outside Valhalla itself. You would think for that honor, you would have to pay with the skulls of a thousand enemies! It turns out, you can purchase this set for a mere $14.99 at Smoky Mountain Knife Works (smkw.com). Simply click the button below to check it out. Remember, we're not responsible for any pillaging that may occur while this set is in your possession.

*We have no idea if this is an actual fact, but it did sound nice when we read back through the piece.