The Kershaw DIY Set comes with a knife, multi-purpose tool, and tape measure, all for the price of a basic Kershaw utility knife. It's avaliable for only $14.99 and can be handy when you least expect it. I've put one in my kitchen and in my garage.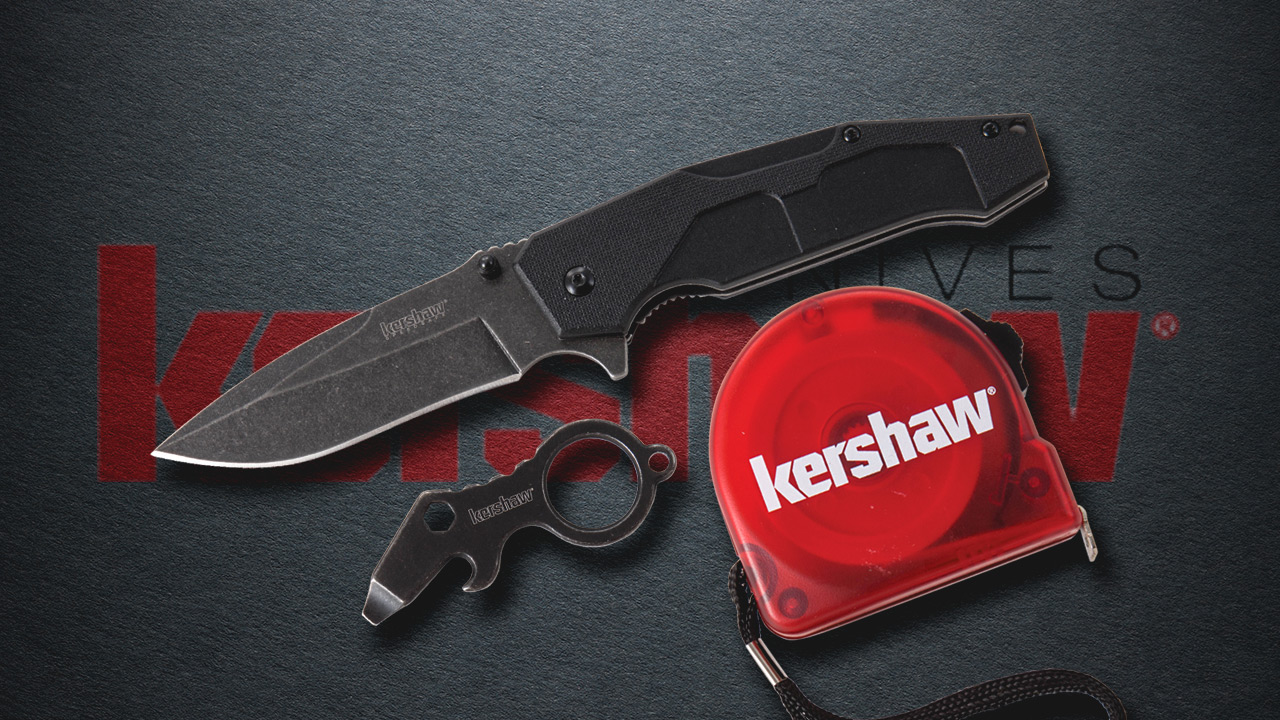 This Kershaw knife isn't top of the line, but it's good for the price. It has a 4Cr14 stainless steel spear point blade with a black oxide finish. It's an assisted opening flipper which makes it easy to open with one hand. This Kershaw knife is a day to day beater. You're not going to whip it out and brag to your firends about it, but it does get the job done when you need it.
The Kershaw DIY Set comes with a handy little multi-purpose tool as well. It's a little 3Cr stainless finger ring that has a few different benefits, like a flat head screwdriver, prybar, a bottle opener, and a hex wrench, – not to mention it makes a mean single knuckleduster. This little guy measures only 2 7/8″ which is a perfect addition to your key ring.
The Kershaw DIY Kit also includes a tape measure. This one is pretty self-explanatory, so I'm just going to cut to the chase. It's 10 feet long and features the Kershaw logo on the side. You never know when you'll need one, but you have to admit its handy to have.
The DIY Kit Details
Stainless steel knife
Glass filled nylon handles
Assisted opening
Liner lock design
3 1/2″ blade length
4 1/2″ closed length
2 7/8″ multi-purpose tool
10′ Tape measure
This Kershaw DIY Set is handy with just the knife, but the addition of the multi-purpose tool and tape measure really makes this kit a value, especially at $14.99. You can simply click the button below to check it out.

---
See more Knife Newsroom articles about Tools and Multi-Tools now >>