Guys, I have a problem. I've purchased the Old Forge Whittlin' Fun Set, and I just had to try these things out. As I was sitting at my desk this afternoon, I looked around for something to whittle on. You know, so I could give an honest review. I couldn't find anything laying around so I used the edge of my desk. I can see my boss (the news editor) through the doorway, and now I'm thinking of ways to hide my masterpiece.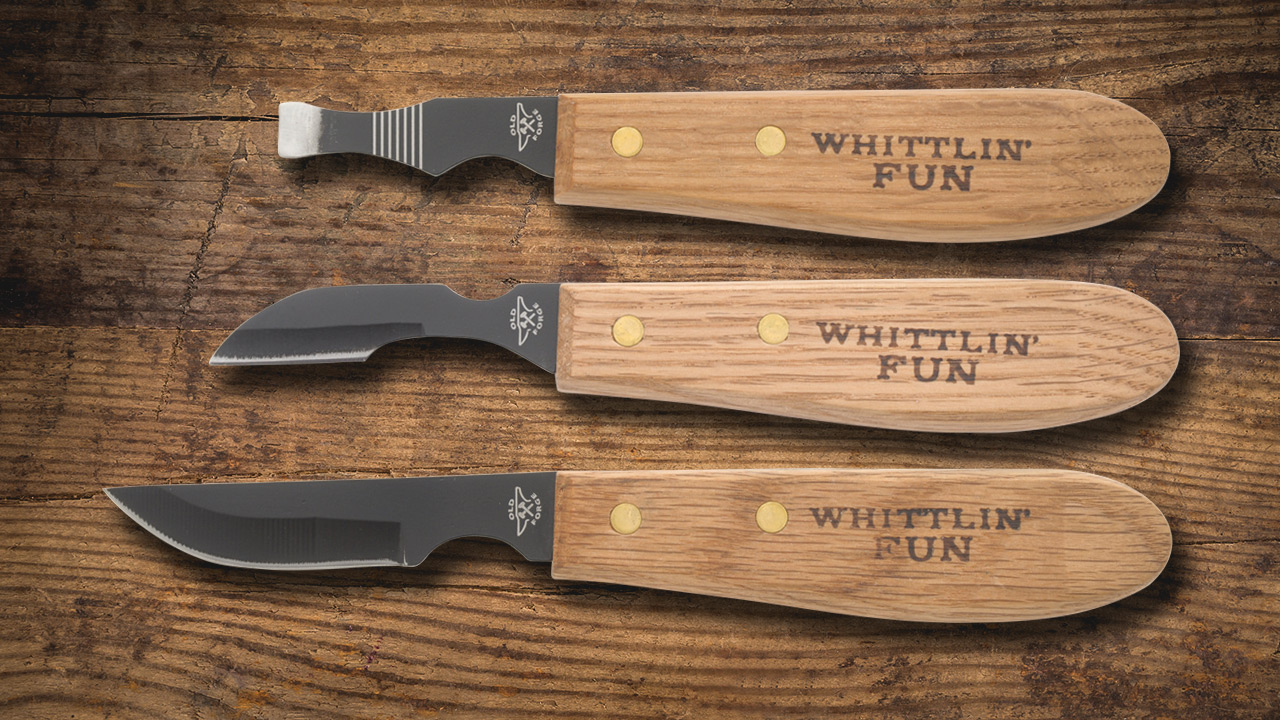 Old Forge makes the Whittlin' Fun Set with three tools. You get a Chisel, Detailer, and general Whittler. They all play their own role in the hobby and allow you to carve intricately on your desk – I mean wood. These tools all feature high carbon blades that are black coated to help preserve their finish. High carbon is insanely easy to sharpen and wont dull just by carving soft wood (as a side note, a 1990's work desk is not hardwood).
Traditional brass pins hold the wood handles in place. They feel great in hand and can easily be shaped to a more contoured fit, especially if you get good at whittling. Old Forge also includes a heavy duty nylon pouch that easily holds all of the tools. You can buy this set without the pouch, but I highly recommend you don't so your tools won't dull or rust.
The Old Forge Whittlin' Fun Set Details
High carbon steel blades
Wooden handles
Three tool set
Heavy duty nylon pouch included
If you guys don't see another story from me, it's because I've turned the edge of my desk into a intricately carved tapestry. This Old Forge Whittlin' Fun Set is just what it says – a lot of fun, and for $12.99 ($4.99 each without the carry kit), how could you go wrong? I found this set at Smoky Mountain Knife Works – smkw.com. You can simply click the link below to check it out.

https://www.smkw.com/rough-rider-old-forge-whittlin-fun-knife-set