CRKT introduces the CRKT Persevere, an innovative, lightweight and compact do-it-yourself hatchet for your survival kit. CRKT provides everything you need for a working hatchet in the field, except the handle, and it all comes in a ballistic nylon pouch that is roughly the size of a Pop Tart – a thick Pop Tart, but a Pop Tart nonetheless.
We included CRKT's official "how to" video, because writing about how the Persevere comes together doesn't do it justice. You need to see it to truly understand what you're getting for $19.99.
CRKT calls the Persever a 5-in-1 survival tool, claiming it serves as a, "splitting wedge, knife, axe, chisel, and adze." CRKT tells us, "This innovation comes fresh off the bench of bushcraft master Charles Cook of Dundee, Oregon. If there's anyone that understands the tools that make a difference when the name of the game is survival of the fittest, it's this guy."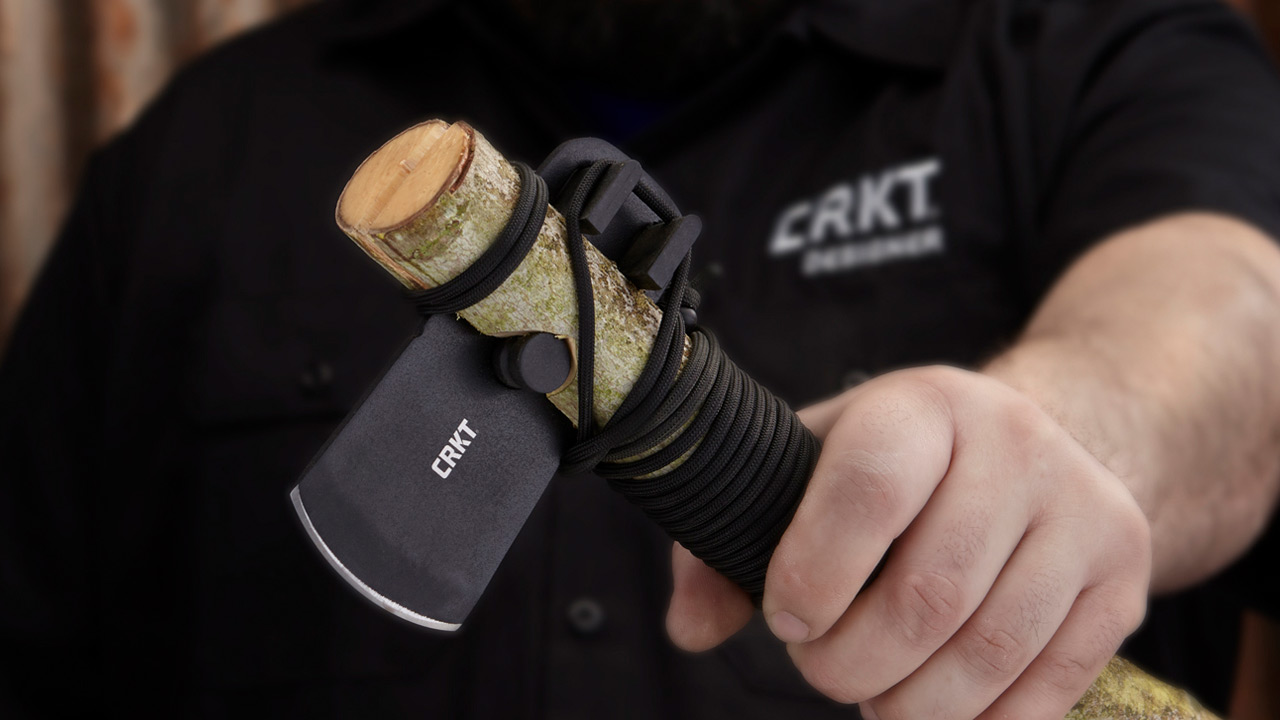 "The black powder coated axe head features glass filled nylon pins and an edge protector. Find the right branch, and it becomes the ideal tool for building shelter, collecting firewood, and whatever else you might need to accomplish when you find yourself in a backwoods pinch," CRKT says.
Here's what comes with the CRKT Persevere
65Mn Carbon steel blade
Protective black powder-coating
Glass Filled Nylon pins and wedges
Paracord lashing included
Woven sheath included
5 3/8″ head
1/8″ thick blade
Overall, I would say the CRKT Persevere is one of the cooler survival tools on the market. It can come in handy in so many ways. It's a lot of fun for just under $20. You can find it at Smoky Mountain Knife Works (smkw.com). Simply click the button below to check it out. Also, be sure to watch the instructional video before use – it helps, trust me.