The Old Forge Stubby Skinner features traditional style in a small package. With hunting season around the corner, many enthusiasts are looking for the knife they're taking into the field with them. Frankly, we like knives like this because they're functional art. If you're looking for a unique skinner, the Old Forge Stubby Skinner is certainly worth checking out.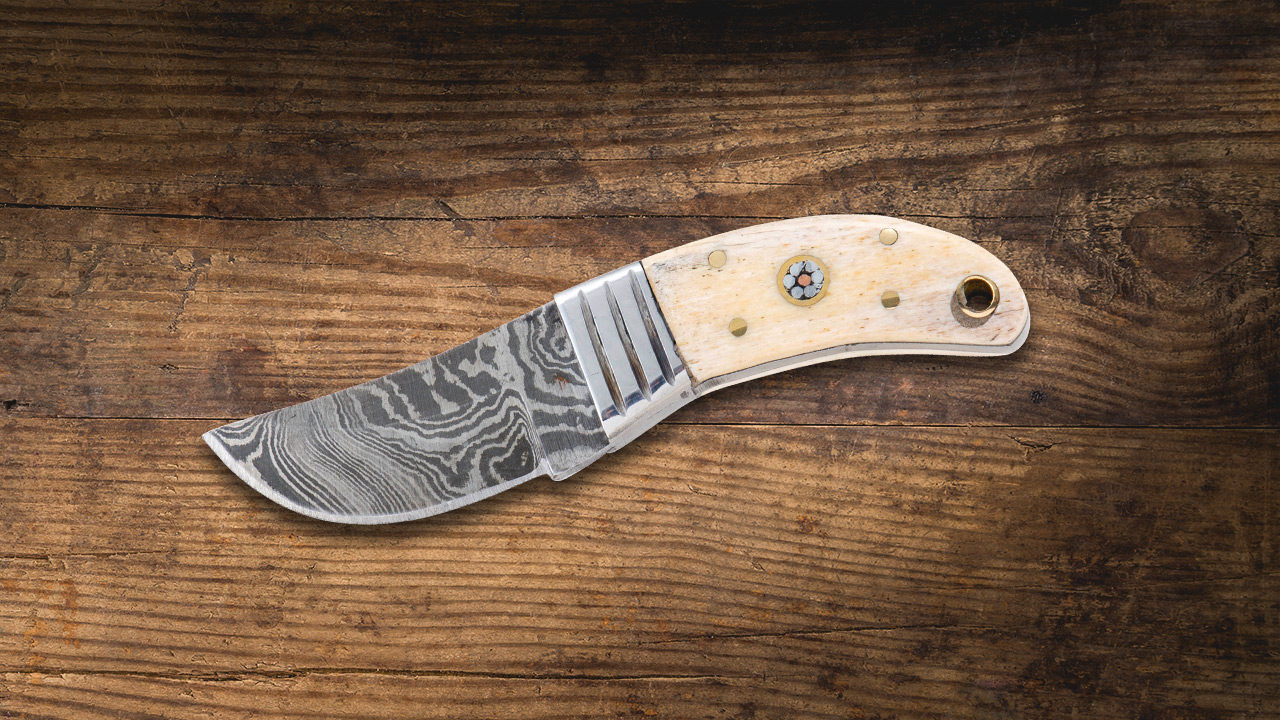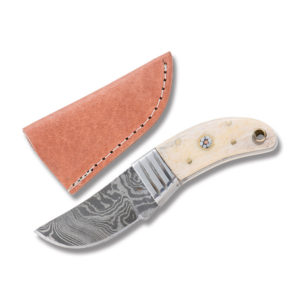 This skinner has a 2 3/8″ damascus steel blade. Damascus is a hit or miss when hunting depending on how you care for it. It's great for maintaining an edge and is known to have a "hidden sharpness" but it is very prone to rust. This skinner should stay oiled and fairly dry when not in use.
This model might be small, but it's certainly not weak. The Stubby Skinner has smooth bone handles attached to a full tang. Old Forge attached the handles using four brass pins and one beautiful mosaic pin. The guard is made from polished stainless steel and scored to add a visual bonus.
The Stubby Skinner comes with a traditional leather sheath. It's fairly simple in design and attaches via belt loop.
The Stubby Skinner Details
Damascus steel blade
Full Tang design
Smooth Bone handles
Mosaic pins
Leather sheath included
2 3/8″ blade length
5 3/8″ overall length
The Old Forge Stubby Skinner is a mix of artwork and practicality. This knife is perfect for hunters that need a skinner in the field but don't want to carry a big knife. Frankly, the best part about this knife is the price tag. We found this knife online for $19.99.
You can check out this deal by clicking any of the links in this article.