The Iain Sinclair Cardsharp knife folds flat and slides into a wallet like a credit card. In fact, it's about the same size and shape as any card you might keep there. This allows you to carry the knife anywhere in your wallet or purse, without the added attention a knife might otherwise draw. When you need a knife, the Cardsharp unfolds (and refolds) into a small, handy pocketknife.
Th Cardsharp's 3.5″ surgical stainless steel blade folds neatly into a polypropylene handle. A small rotating lock secures the blade in the handle when not being used. This safety feature keeps the blade tucked tight in the handle when it's in card form, so there are no accidents. It takes three steps to fold the Cardsharp into a functional blade. With just a bit of practice, you can get incredibly fast at deploying this emergency knife.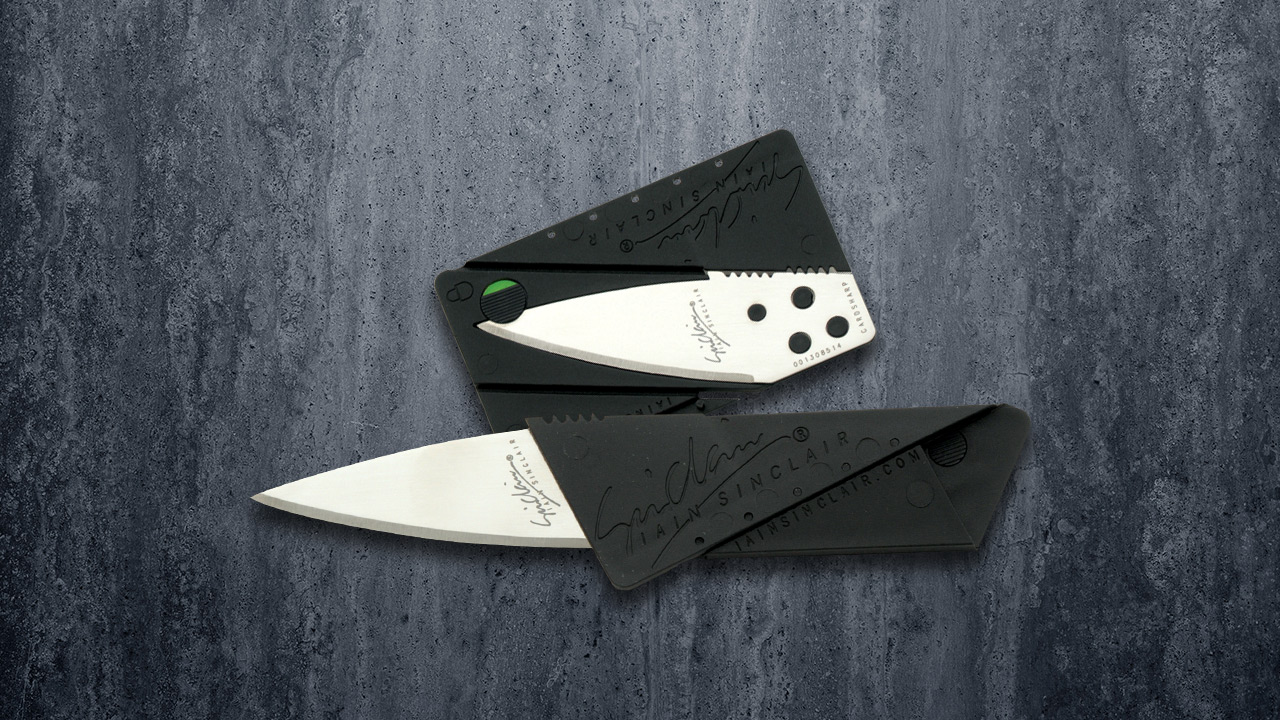 The Iain Sinclair Cardsharp Details
Surgical stainless steel blade
3.5″ Spear Point Shape
Polypropylene handle
Hides well in a wallet or purse
Features a safety
The Iain Sinclair Cardsharp is available for a mere $11.99. You can find this deal by simply clicking the link below.