They say you should respect your elders, and we totally agree. The Ontario Mark III Trench Knife is a remake of a traditional WWII trench knife. This classic design is the perfect mix of beauty and performance. Ontario currently produces modern knives for the U.S. military, and this means the Mark III is about the closest we can get to OEM quality without buying the real deal.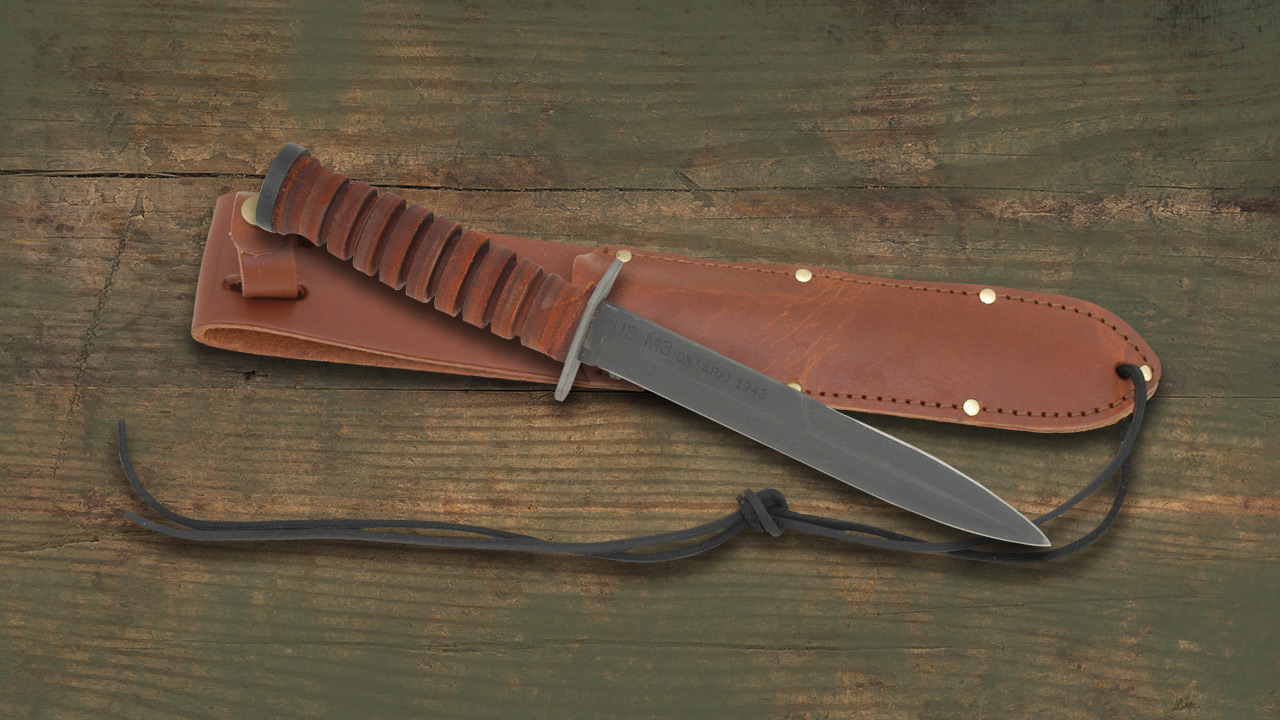 The Mark III features a 6 5/8″, 1095 carbon steel, zinc-coated blade. 1095 tends to rust when exposed to moisture, so Ontario added the zinc coating to help protect the blade and give it an authentic finish. This combat-style dagger is a sizeable 6 5/8″ long and a whopping 1″ wide. From stem to stern, it's clearly a close combat knife.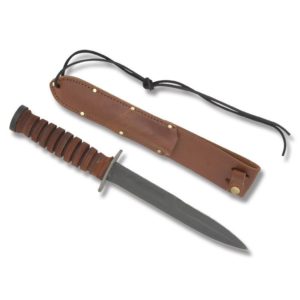 The handles also have an authentic design that's period correct: stacked leather with no spacers. They provide plenty of grip for this 11 3/4″ beast, even when covered in mud or anything else found in the field. A steel guard tops the handle, and a pin-through pommel rounds off the butt of the knife. It's a classic and durable design that's been tested in combat since WWI.
The Ontario Mark III Trench Knife comes in a genuine leather sheath. The sheath has a classic stain with traditional brass rivets holding it together. Ontario even includes a leg-strap.
The Ontario Mark III Trench Knife Details
1095 Carbon steel blade
Protective Zinc coating
Stacked Leather handle
Steel Pommel and Guard
Leather Sheath included
6 5/8″ Blade length
11 3/4″ Overall length
Made in the U.S.A.
The Ontario Mark III Trench Knife is certainly a knife worthy of respect. Its traditional design has set the standard of combat knives since WWI. You can get a trench knife for yourself for $69.99. Find this deal by simply clicking the link below.