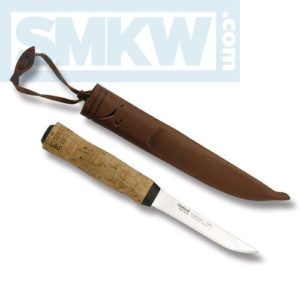 It's happened to almost everyone who's spent more than a minute on a boat. You're minding your own business, and suddenly the water gods decide to steal your stuff.  Glasses, keys, wallets, knives – if it doesn't float the water will devour it. That's why every boater needs the Helle Hellefisk. It floats!
This is a simple knife, with a simple leather sheath. It's corrosion resistant. It has good edge retention, but the cork handle is what really makes this knife spectacular.
Cork is sustainable, water irrelevant, almost corrosion proof, has a fairly high co-efficient of friction when wet, and did we mention it floats?  It floats.  If you drop it into a large body of water, it will just pop right back up. Take that, greedy water gods who want to steal your stuff.
This is generally an atypical filet knife. At just under 5", the Sandvik 12C27 stainless steel drop point blade is slightly shorter than a regular filet knife.  At almost one inch thick, it's also a touch wider than most filet knives.  The give in the blade is also a wee bit stiffer than average.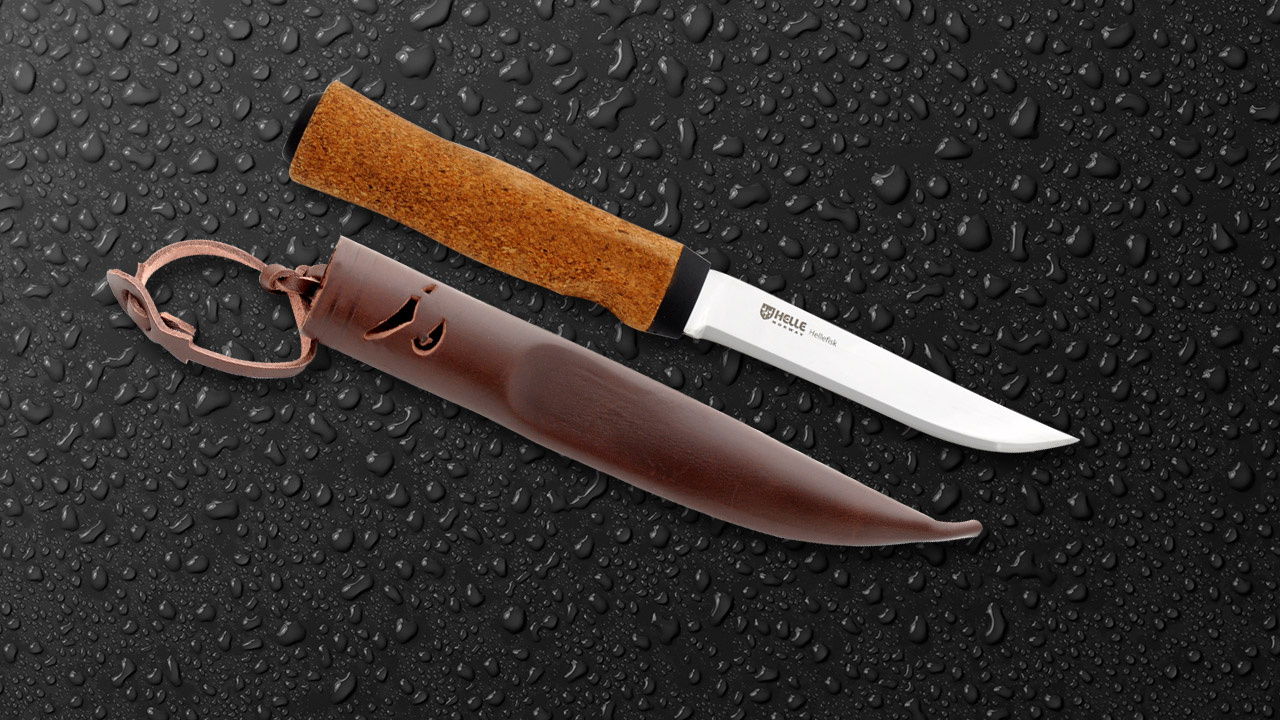 However, this makes the Helle Hellefisk a better all-around boating knife. A little sturdier, a little more multi-functional, and it floats. In an emergency, it might be handier to have a floating atypical filet knife than a perfect filet knife that sinks to the bottom of the ocean.
Helle Hellefisk Details
4 7/8" Sandvik 12C27 stainless steel Drop Point
1/16" Blade Thickness
7/8" Blade Width
Cork Handle
Leather Belt Sheath With Belt Loop
10" Overall Length
2.258 oz
All in all, we dearly love the Helle Hellefisk because you're never going to lose your investment to the bottom of the lake or ocean.  If you're interested in this knife, click any link in the article, or simply click the button below.