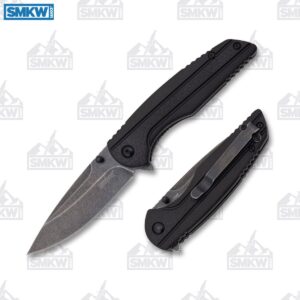 Look, we all know that guy at work who covets your pocket knife. He wants to hold it or borrow it, and he never has one of his own. You can end that this Christmas and become his hero all at the same time. The Kershaw Pushrod is an assisted-opening flipper with decent steel and a great look for less that $20. Get him one.
For years Kershaw has been making solid, budget friendly folders. The Kershaw Pushrod is no exception. It features 3″ 8Cr13MoV stainless steel drop point blade with a BlackWash finish.  Kershaw's BlackWash is phenomenal, and 8Cr steel can be closely compared to 440.
This is a SpeedSafe Assisted opening flipper with ambidextrous thumb studs. That means your knife-coveting work-buddy can learn to flip and flick with his new Christmas knife.
The Pushrod's handles are black, contoured fiberglass reinforced nylon (FRN) with a removable tip-up pocket clip. It's a liner lock that closes down to 4″ and opens all the way to 7″. It's light at 2.96oz and easy to use.
Kershaw Pushrod Details
3″ 8Cr13MoV stainless steel drop point blade
BlackWash Finish
SpeedSafe Assisted Flipper with Dual Thumb Studs
Black FRN Handles
Liner lock.
Tip-up Pocket Clip
4″ Closed.
7″ Overall.
Weighs 2.96oz.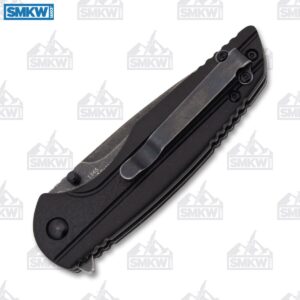 Get your buddy off your back and keep him away from your favorite knife for a while. Grab the Kershaw Pushrod for about $20 and give it to him for Christmas. If you're interested in learning more about this knife, simply click any link in this article or the button below.