Multi-tools can be worth so much in a tight situation, but not everyone wants an expensive and bulky multi-tool on them at all times. Companies like Gerber and Kershaw know this and offer different models to satisfy your small EDC multi-tool needs.
The Gerber Curve has an all stainless-steel construction and features a 1 3/8" blade, bottle opener, file, Phillips head screwdriver, small and medium flathead screwdrivers, and they all are wearable by the Curve's built-in carabiner clip.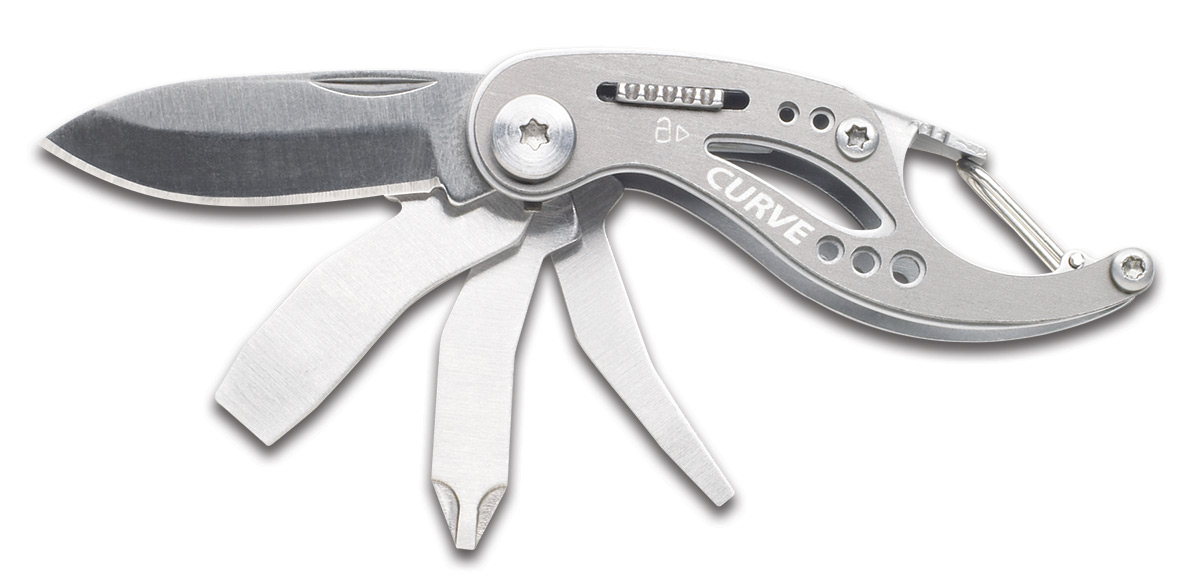 Gerber even went as far as to add a locking mechanism for all the tools, safely keeping them from collapsing while you're getting the job done.
When the tool is closed, it measures only 3 5/8" long, which makes it really convenient and easy to carry on a keyring or attached to your pack.
The Kershaw Shuffle DIY is another compact tool that might suit your EDC needs. Its big draw is the 2 7/16" 8Cr13MoV blade that makes it more than capable of most general cutting tasks.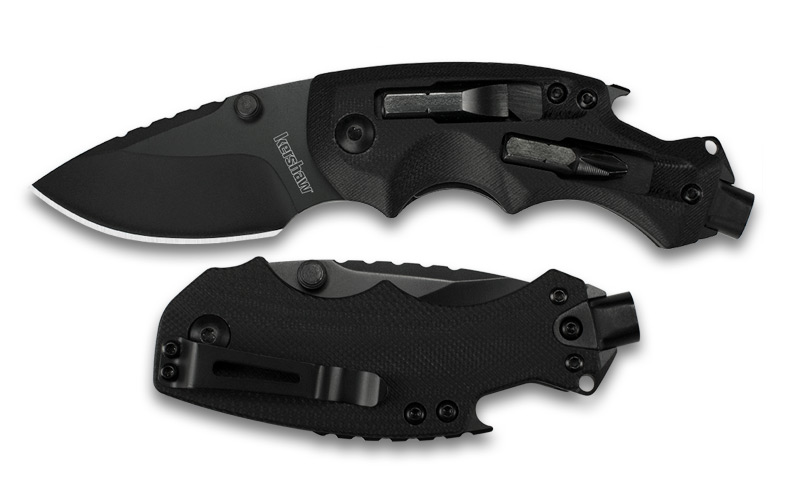 The Shuffle DIY incorporates screwdriver bits (Phillips and flat head) that fit snugly and securely in the handle. They mount into a drive shaft in the butt of the handle which allows you to use the full grip of your knife as a screwdriver.
The Shuffle DIY's handle is coated in Kershaw's K-Texture technology which provides extra grip, and With an overall closed length of 3 ¼", it's a great tool to attach to your key ring or take with you.
The Details
Stainless steel construction
Six functions
3 5/8" closed length
8Cr13Mov blade
4 functions
3 ¼" closed length
The Curve is now available at Smoky Mountain Knife Works (smkw.com) for the price of $6.99, and the Kershaw Shuffle DIY for $24.99. Simply click the button below to find them.
Gerber Curve

Kershaw Shuffle DIY