It's hunting season folks, and if you're looking for an inexpensive, high-quality to put on your belt in the field, look no further than the Skinner Condor Basic from Marttiini fo Finland. This 9″ skinning knife is extraordinarily sharp right out of the box, and at a $19.99 price point, you can put it on your belt and not be upset if you happen to lose it while you're after that next buck.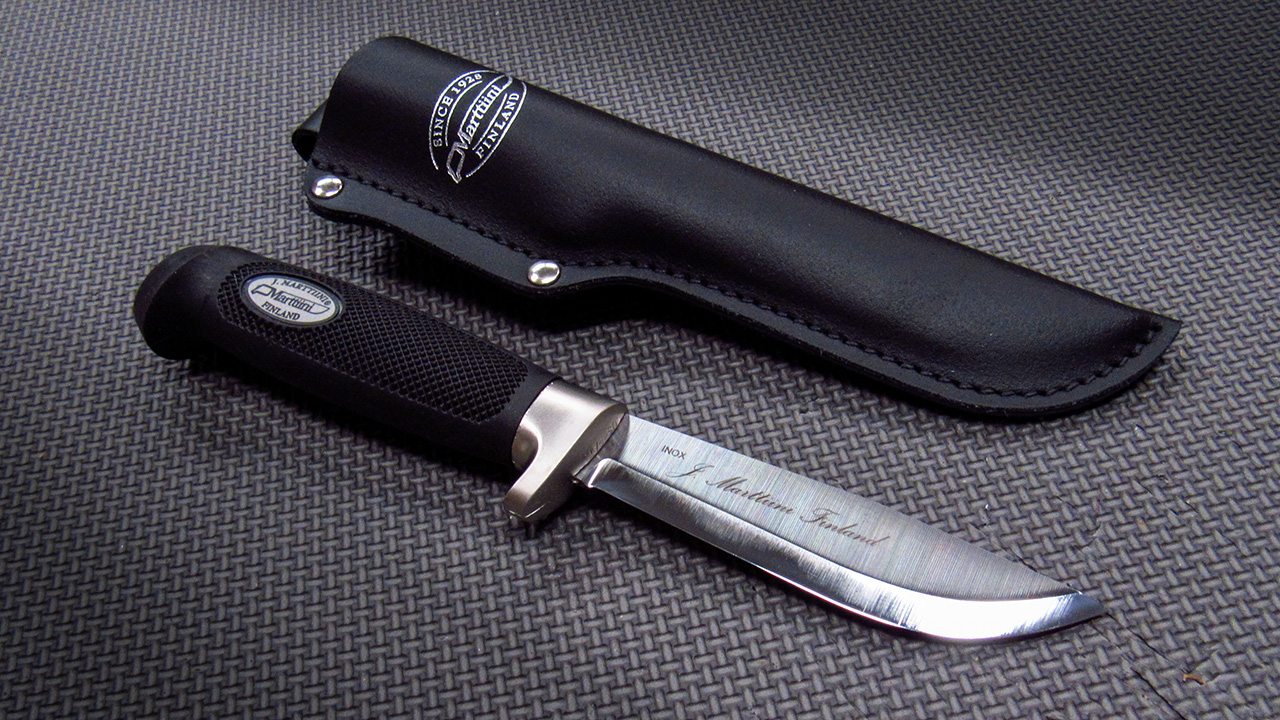 If you're not familiar with Marttiini knives, they've been made in Finland since 1928. The founder of the company, blacksmith Janne Marttiini, emphasized the significance of efficient working methods, product development and professionalism. By nurturing respected traditions, the company has received worldwide acclaim.
The Details:
Chromium steel blade
Black rubber handle
Matte finish stainless steel guard
4″ Blade length
7/8″ Blade width
1/8″ Blade thickness
9″ Overall
Imitation leather belt sheath
Made in Finland
This knife retails at Smoky Mountain Knife Works (smkw.com) for only $19.99. Click the button below to get one now.